18 Jan. 2022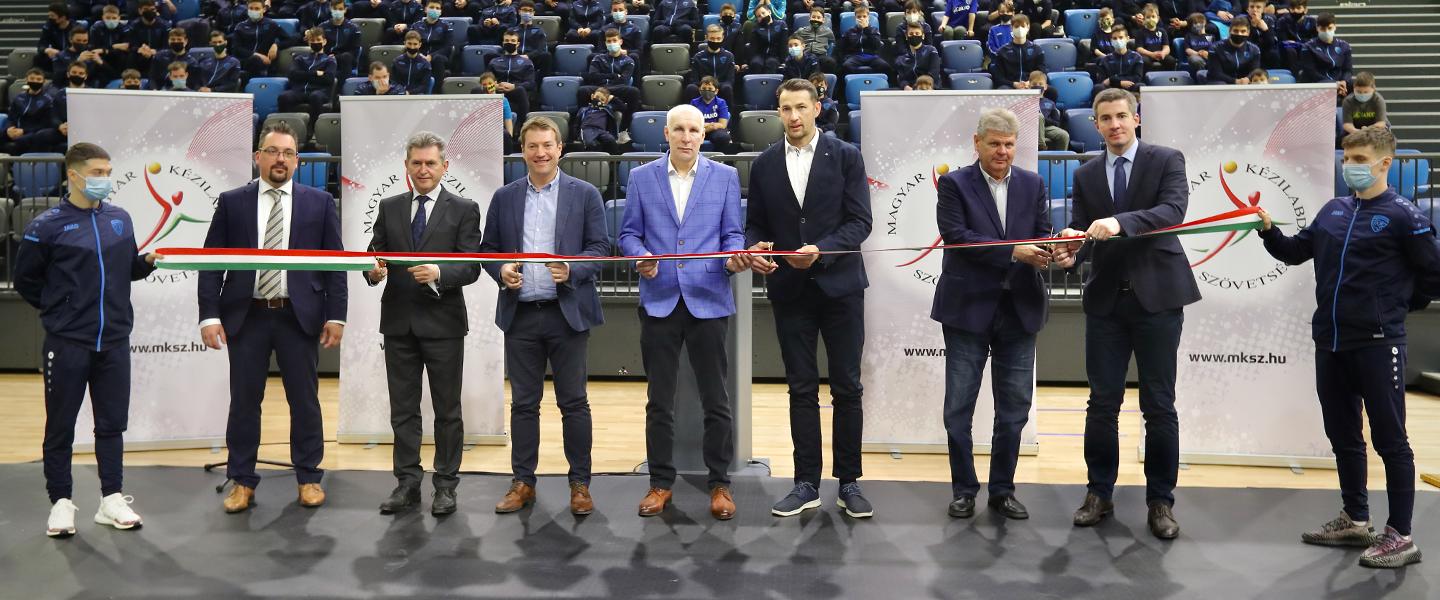 The fourth-largest handball arena in Hungary, built in Tatabánya, has been inaugurated on Wednesday 12 January as the last step of a five-year development programme for multifunctional halls, aiming, amongst others, to provide more space for children to start playing handball and continue the sporting success of the handball-loving nation. 
A back-up venue for the Men's EHF EURO 2022 and an arena which is intended to host the IHF Women's World Championship in 2027, the new arena in Tatabánya is the fourth-largest handball arena in Hungary, with a capacity of 6,000 spectators, after the MVM Dome, which was inaugurated this January in Budapest and has a capacity of 20,022 spectators, the PICK Arena in Szeged, which holds 9,000 spectators, and the Fonix Arena in Debrecen, with a capacity of 8,500 spectators.
"When we are looking for motivation for children to play handball, it can come from the family and from players, but it can also be motivation that handball in Hungary has better circumstances than ever," said Máté Kocsis, the President of the Hungarian Handball Federation (HHF).
"Tatabánya have a long history, 40 national team handball players are tied to the club, and they have developed some players who are now in the national team. However, with this arena, not only Hungarian handball and the local club have grown, but also the city of Tatabánya, as it has created a new community space that satisfies the needs of art, music and cultural events as well as other sports," added Kocsis.
The arena will also be the new home of Grundfos Tatabánya KC, one of the top Hungarian teams, that is currently representing the country in the EHF European League Men's group phase.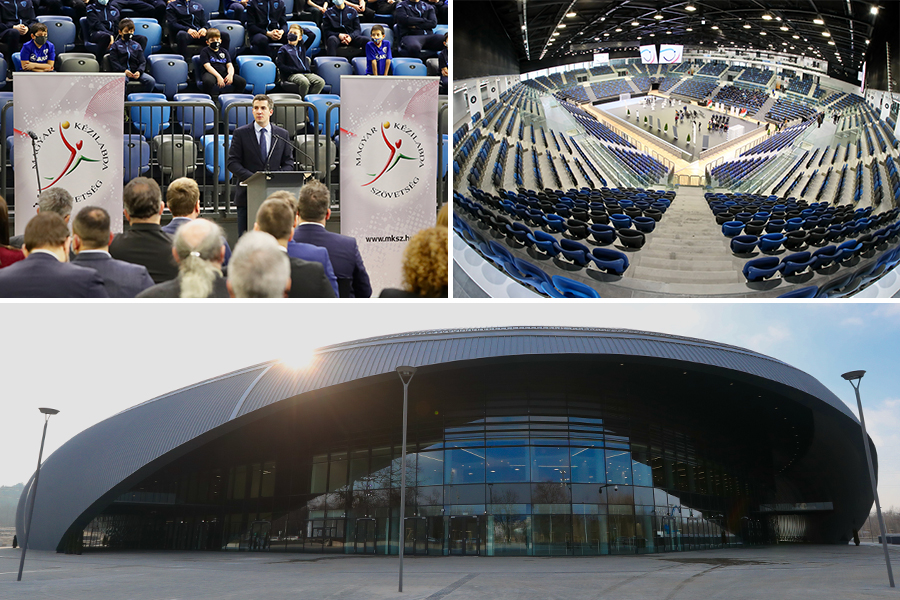 "This is one of the most important days in the sporting history of Tatabánya. We will be able to play and train in this amazing, beautiful arena, which will be our home from now on," said Laszlo Marosi, Grundfos Tatabánya KC president and a former Hungary men's national team player, with 171 caps under his name.
The 28th edition of the IHF Women's World Championship was awarded to Hungary by the IHF Council in March 2020. Four arenas, the MVM Dome in Budapest, the Audi Arena in Gyor, the Fonix Hall in Debrecen and the new Tatabánya Arena, are planned to host the competition.
Photos: HHF / Péter Cseh