26 Sep. 2023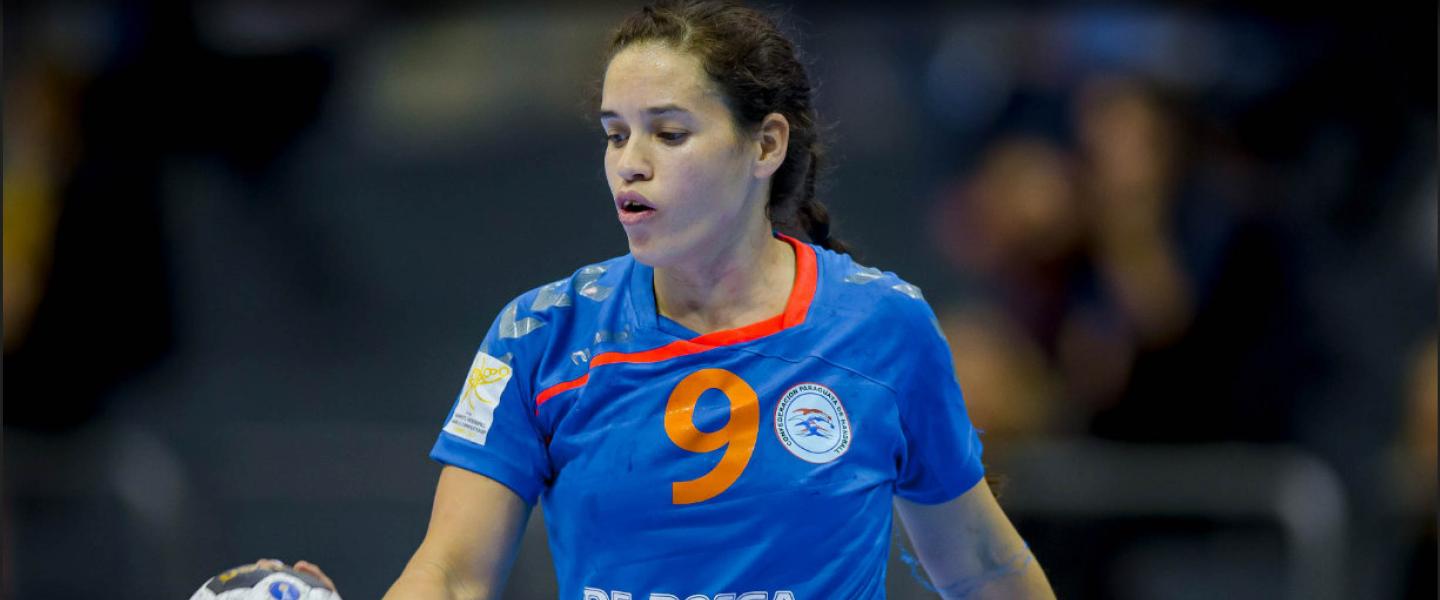 The four previous appearances at the IHF Women's World Championship for Paraguay have a common denominator. Centre back Marizza Faria has been there for her team, directing the play at France 2007, Serbia 2013, Germany 2017 and Spain 2021, being the player with the largest number of appearances and the largest number of goals scored in history for the South American team.
With Paraguay qualified for Denmark/Norway/Sweden 2023, the question begs asking: will Faria be there? The simple answer is yes, albeit in a different position. The longer answer is a bit more complicated, but superb nonetheless, as the Paraguay record holder is ready to write another page of history.
After calling an end to her playing career in 2022, the player who featured 15 years in Spain and played in a league match alongside her daughter, Yeruti, fulfilling a dream, is living another dream. Just after she stopped playing handball, the call from the Paraguay Handball Association came and Faria immediately said yes.
The question was simple: do you want to be the national team coach?
"It is not something that I can describe, really, it is more of a dream. I have played handball throughout my whole life, this is what I loved to do, this is what I did all my life. Therefore, despite my lack of experience in this area, I knew I could help, because I got a lot of experience in Spain, it helped me a lot develop and see how things can be improved," says Faria in an interview for IHF.info.
"It is a big prize for me, to be able to lead our little country in competitions like the World Championship. Our young players can have an identity and become better players in a better environment now and I am happy about it, this is a true privilege."
In the previous four editions of the IHF Women's World Championship, Paraguay finished 23rd, 21st, 21st and 29th, avoiding the last place each time, trying to improve on a year-by-year basis, as the emerging nation relied on the know-how absorbed by players who were featuring in the Spanish league.
Faria was one of the top players – if not the best – for Paraguay and always felt proud and humble to be able to lead the national team in international competitions. One moment, however, sticks with her from her playing career.
"It was our debut match at France 2007. If I remember correctly, we played against Korea and there were thousands of fans there, the arena was sold out. When the anthem, our anthem, played, it was like a rush of adrenaline, emotions were running high for all of us. It was an extraordinary moment for me and for my teammates," says Faria.
Since 2007, the centre back played in Spain, where she got plenty of experience, featuring in the first and in the second leagues. That helped her develop as a player and as a person, but time passes and it does not stop for anyone.

 
Therefore, at the age of 40 years old, in 2022, Faria had to met an end to her playing career and found herself in a tough corner. It is a question which is asked by many players, with the daily routine changing, trainings being scrapped, as well as matches.
"I will not lie, it is difficult, it is always a challenge to try and adapt to the changes. But I am very happy with how my career unfolded, yet after 16-17 years of playing at a high level and a whole life of being on the court, it is normal that things are difficult," adds Paraguay's coach.
But a new challenge appeared on the horizon and Faria embraced it with both hands. The first major competition for her as Paraguay women's senior national team coach was the 2022 South American Games, played in Asuncion, on the home court.
With three wins and two losses, including a 23:22 nail-biting win against Argentina, Paraguay finished on the second place, sealing their first-ever medal, the silver, in their history in the competition.
"This was an excellent performance, an excellent feeling, an outstanding moment for us. To be able to play in front of our families, secure a medal and see the joy in everybody's eyes was something really, really special," adds Faria about her debut.
A few months later, Paraguay won the gold medal at the 2023 Central American Women's Handball Championship, sweeping their opponents, with a clear 31:17 win over Chile gifting the South American side both the title and a berth for the 2023 IHF Women's World Championship, marking the first-ever time when Paraguay seal back-to-back berths for the world handball flagship competition.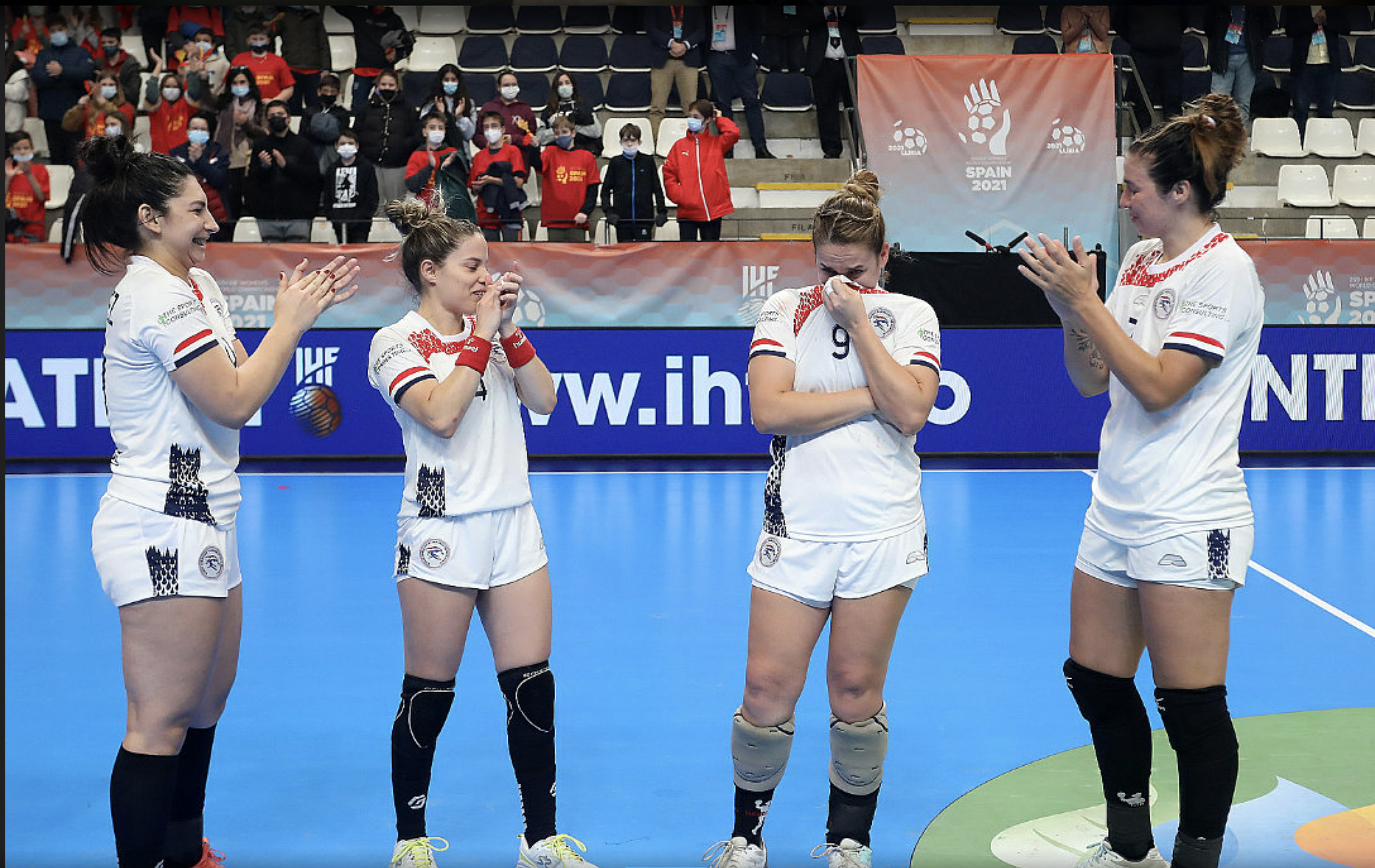 Now, Paraguay are in the middle of the preparation for Denmark/Norway/Sweden 2023, where they were drawn in Group B in Helsingborg, where they will be underdogs against Montenegro, Hungary and Cameroon.
Yet Faria is unfazed and wants her team to enjoy the competition and even sneak one or two surprises while they are in Sweden.
"The objective is always to become better and better, but I do not want any kind of pressure. Like I have said before, we want to improve, we need our players to become better. This is a tougher challenge for me, because I think it is harder on the bench than on the court, sometimes I see the game a bit differently and I would want a different solution."
"But this will get better as the time passes and I really want our players to enjoy themselves and play as best as they can," concludes Faria.
Photos: Sascha Klahn | RFEBM / J. Navarro