01 Jul. 2022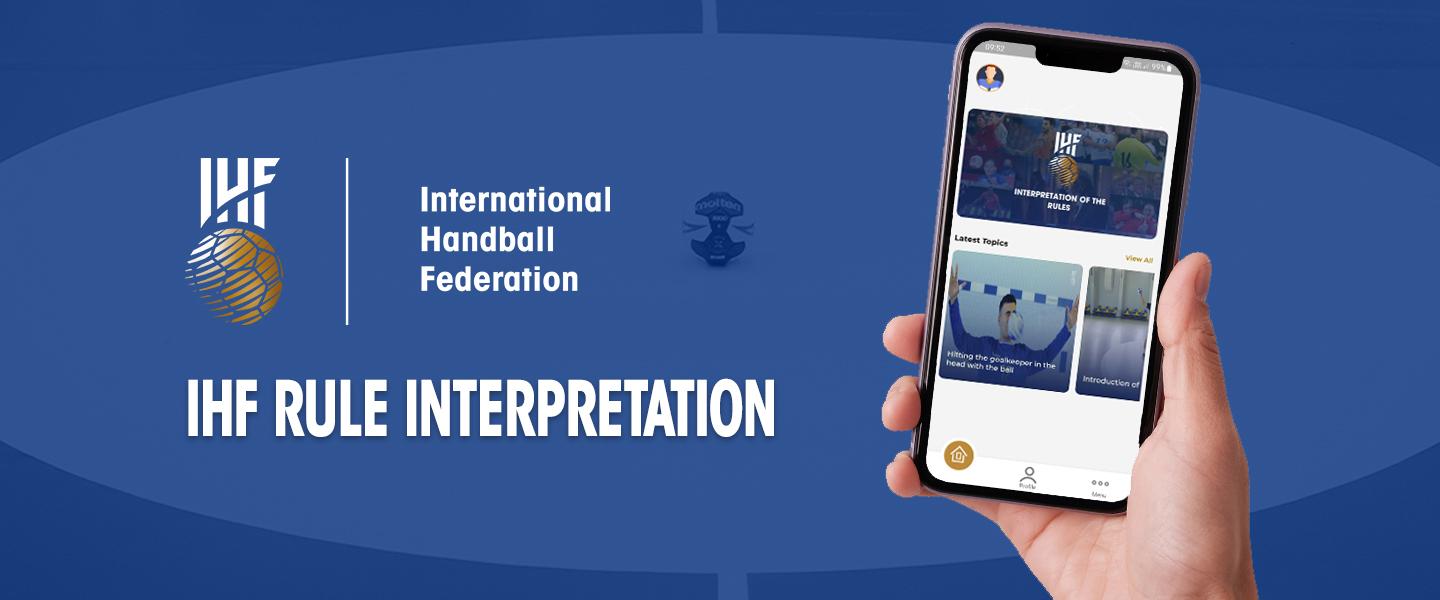 Today, as the new changes to the IHF Rules of the Game (Indoor handball) come into force, the International Handball Federation (IHF) has released the new app 'IHF Rule Interpretation'. 
With this new app, the IHF chose an entirely new approach based on the targeted use of media not only to educate and train referees and delegates but also to motivate coaches, players, journalists and handball fans to explore interpretations, guidelines, and clarifications of the handball rules.
Instructional videos, either real-life examples from IHF events or videos especially recorded with demonstration teams, will help visualise and explain the corresponding rule interpretations – and considering that the changes to the rules come into force today, on 1 July 2022, the basic version of the app comes with the two most important changes. 
In more than 100 scenes, the handball community has, thus, the opportunity to explore the rules themselves and get detailed explanations on the new throw-off area and situations in which goalkeepers are hit in the head by open shots. 
The app will be continuously updated and expanded and over the coming weeks and months, clarifications and explanations of all important rules will be integrated into the app, which will ensure fast-growing content for the users. 
Furthermore, key rule interpretations by the IHF Playing Rules and Referees Commission (PRC) and the IHF Commission of Coaching and Methods (CCM) can be made available without delay and a fast reaction to the developments in the game is possible. 
Overall, the IHF Rule Interpretation app was developed with five clear goals in mind: 
Uniform rule interpretation, common line for all (IHF, Continental Confederations, Member Federations)
More precise and easier to understand decision criteria for different game situations 
Uniform training of referees in National Federations, Continental Confederations and the IHF
More detailed information and understanding for referees, coaches, delegates, players, and spectators
Information made available in an appealing way for journalists, media, spectators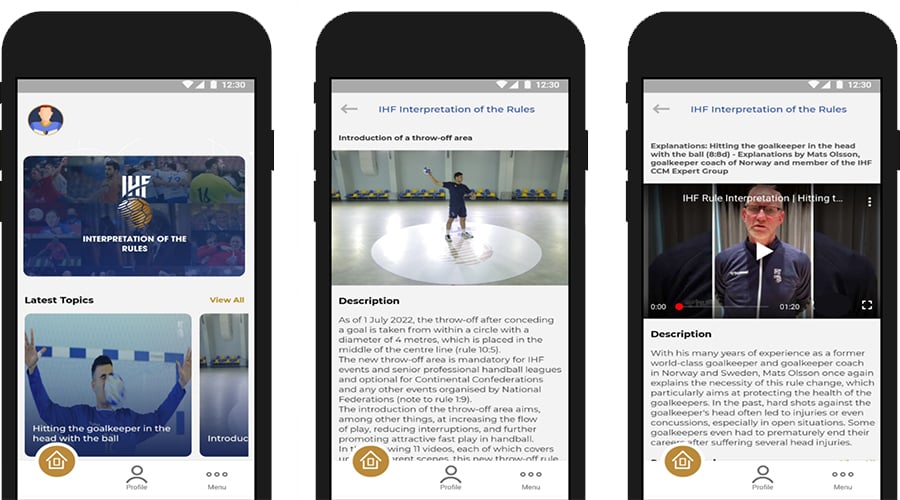 In the future, the IHF Rule Interpretation app will be linked to the IHF Virtual Academy and the soon-to-be-launched revamped IHF Education Centre in order to offer e-learning programmes for basic training and a comprehensive e-book (Rule Book 2).
The app is available for Android and iOS in the respective app stores as of now.