03 Dec. 2019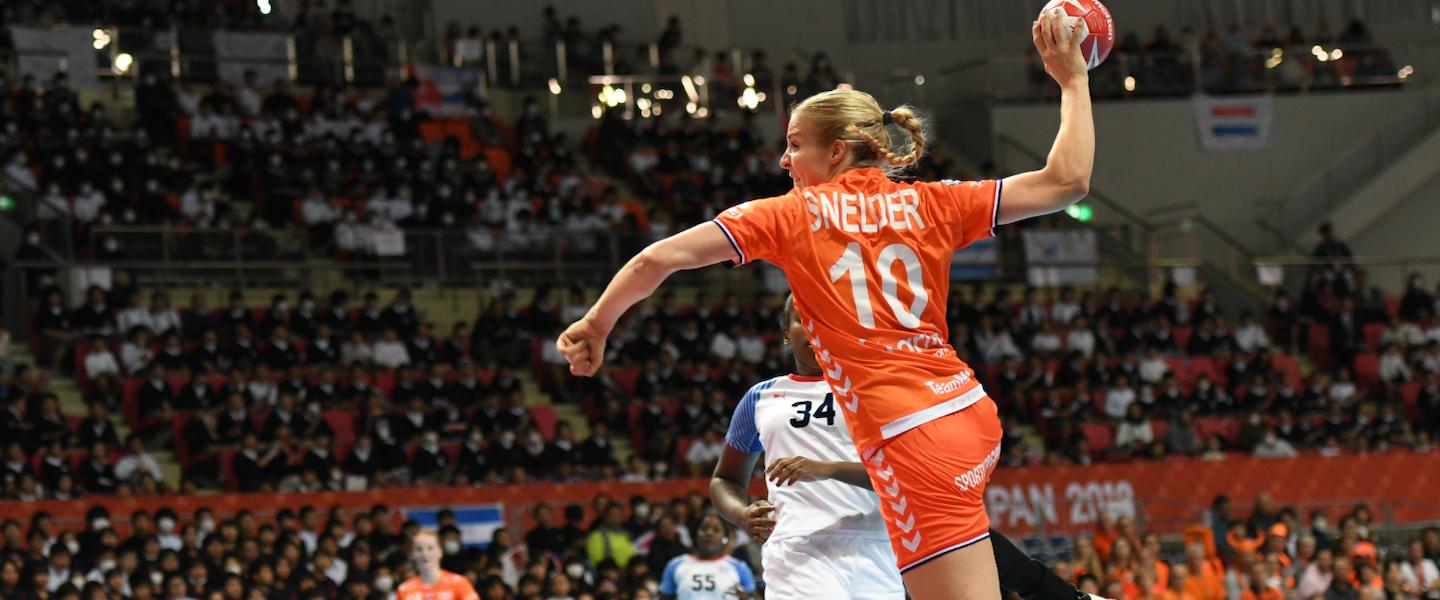 In a match that saw 18 fast breaks for the Netherlands, the 2017 World Championship bronze medallists recorded their second win at Japan 2019, defeating Cuba by 28 goals. 
The Netherlands now sit on four points on the table following what was the round 3 opener for Group A, while Cuba remain on zero after three losses.  
GROUP A
Netherlands vs Cuba 51:23 (22:11)
Considering the Netherlands have reached the semi-finals at every major international tournament since they first did so at the 2015 World Championship in Denmark, while Cuba are less experienced on the international level and had lost all their previous Japan 2019 matches, the European side were the clear favourites ahead of the encounter. 
Netherlands coach Emmanuel Mayonnade was confident that would be the case, as his starting line-up was not the usual seven but included Rinka Duijndam in goal and Dione Housheer on right back. Mayonnade used the match to give all his players time on court, and by the end every player had made a substantial contribution to the decisive victory. 
The Netherlands held the lead immediately and there was never any question they would take the win. Mayonnade started to make his changes early, and there was little consistency in the line-up on court aside from in goal. But the quality of the game did not suffer and by the 23rd minute, the Netherlands had already hit a 10-goal lead at 17:7. 
Cuba also rotated their bench extensively, and 11 players made their way onto the score board during the 60 minutes. As in their round 2 encounter versus Serbia, it was not Cuba's attack that was the problem. They reached a standard number of goals during the match, despite strong games from the Dutch goalkeepers. Duijndam recorded a rate of 41% in the first half, while Tess Wester, entering for the second period, had 45%. The two combined for 17 saves. 
Cuba's main problems lay at the other end of the court, particularly as the clock ticked on. The Netherlands scored a total of 18 fast breaks, and Cuba became visibly tired, with the chase back to the line becoming less competitive in the later stages of the game. 
With a 34:19 advantage for the Netherlands with 15 minutes on the clock, the outcome of the match was clear long before the buzzer. Leading the Netherlands with 11 goals, wing Angela Malestein was voted hummel Player of the Match by participating fans, while left back Lois Abbingh added another 10 to her tally, which keeps her among the top scorers at Japan 2019. 
hummel Player of the Match: Angela Malestein, Netherlands