30 Jun. 2022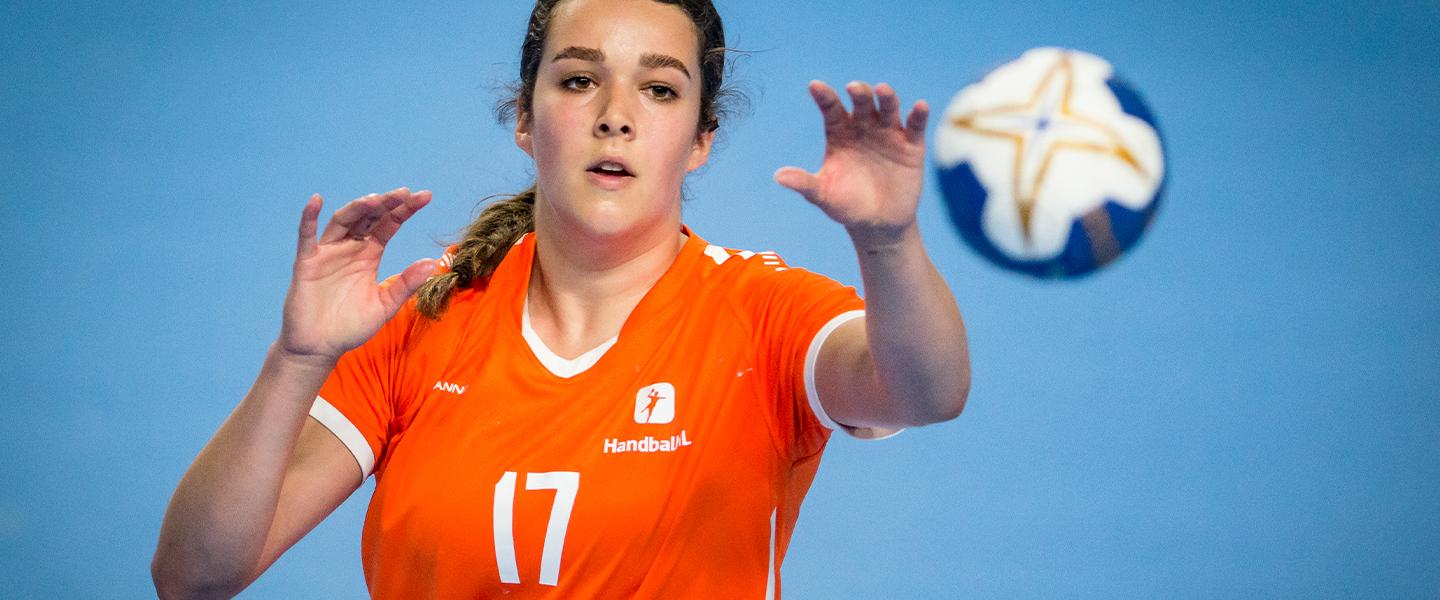 The Netherlands have a pretty amazing record of developing young players since their HandbalAcademie was established in Papendal in 2006. In under 15 years, the Dutch side went from an emerging nation to becoming women's world champions in 2019, underlining just how important it is to have a well-thought plan developed and implemented.
That success did not silence the Netherlands, who are aiming to retain their status as an European powerhouse in the decades to come. That means continuing to develop young talent, as they have constantly improved both in the junior category, finishing eighth, ninth and fifth in the past three editions of the IHF Women's Junior (U20) World Championship.
Without dropping a single game at Slovenia 2022, they are through to the quarter-finals and only a win away of clinching their best-ever performance in the competition, qualifying for the final weekend.
Handball is, of course, a team sport and a player will not sway the results by herself, but boasting a player like left back Kim Molenaar has definitely helped the Netherlands at Slovenia 2022. The 20-year-old back has been in superb form, scoring 38 goals with a 68% shooting efficiency at the 2022 IHF Women's Junior World Championship, enough for the fourth place in the top scorer standings.
"I would lie if I would tell you that we thought about medals at the start of the competition, but I think that this team is special. We have been playing very good, a fast-paced handball and we are satisfied with what we have achieved so far. I might be the top scorer in the team, but I owe it all to my teammates, who have always put me in a good position on the court.
"Several difficult games lie ahead, I think we are still underdogs in this competition, because there are several strong teams left to fight for the big trophy. But after the win against Sweden, in the last game of the main round, we are very happy with our trajectory," says Molenaar.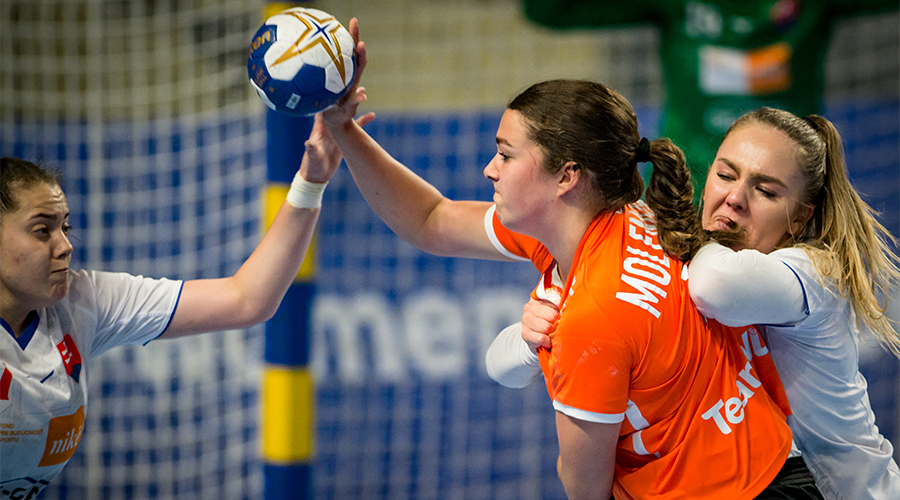 Her rise in the past years has been nothing short of superb. Named the MVP of the Dutch league this season, after she finished second in the standings with her club VOC Amsterdam, Molenaar has also made her debut in the senior national team in 2022, fulfilling her potential.
But it all started a while back with a difficult decision. When she was only 16 years old, she was invited to enrol in the HandbalAcademie, which meant leaving home for five days a week. 
"My sister, who was also there, left for Norway, so one room became available at the HandbalAcademie. They were only accepting players who were 17 years old, so I was a bit of an exception. I thought long and hard, but eventually accepted, because it was a good way to develop, both as a player and as a human being," adds the 20-year-old left back.
From that point on, handball became Molenaar's focus entirely, as she wowed the audience constantly both at club level and with the lower-age Dutch national teams. Her performances did not go unnoticed, therefore the next logical step was to follow into the path set by other Dutch players in the past – moving to a stronger league, which is usually Denmark or Germany.
Molenaar opted for the former, signing a three-year deal with København Håndbold, a team that has also featured and helped develop Dutch players like Kelly Dulfer, Larissa Nusser and Debbie Bont in the past.
"I think it is a good way to improve myself. Maybe I will not play as much in the first season, because I still have to adapt, but it is a good way to get better, to make contact with one of the best leagues in the world and see how handball is in this setting," says Molenaar.
The Netherlands have a superb history of creating one of the top backs in women's handball, as Lois Abbingh was the top scorer at the 2019 IHF Women's World Championship, the same tournament where Estavana Polman secured the MVP award, alongside with the gold medal.
With Abbingh pregnant and the Dutch senior side needing some new blood, Molenaar was called up in April for two friendly matches by head coach Per Johansson, who switched roles with his assistant, Ricardo Clarijs, at the IHF Women's Junior World Championship.
"It is truly a blessing to have such players as role models, because they went on almost the same path in their careers as myself, so it is a huge motivation. With Lois pregnant, I had the chance to make my debut in the senior national team and it was a huge moment. I just hope to be as good as others were in the past," concludes Molenaar.
Until that moment, though, the Netherlands still have three games left at Slovenia 2022. They will play in the quarter-finals against Angola, an uncomfortable opponent, who secured wins against the Czech Republic and Slovenia on their way to the knock-out phase of the competition.
The Netherlands side did not feature at the Women's 19 EHF EURO 2021 and had to go through the European Qualifications to earn a ticket for Slovenia 2022. Therefore, such a strong outing in the championship makes the success even sweeter.
"Now we just have to enjoy the tournament. If we can go to the final weekend, that will be a plus," says Molenaar.