11 Jul. 2019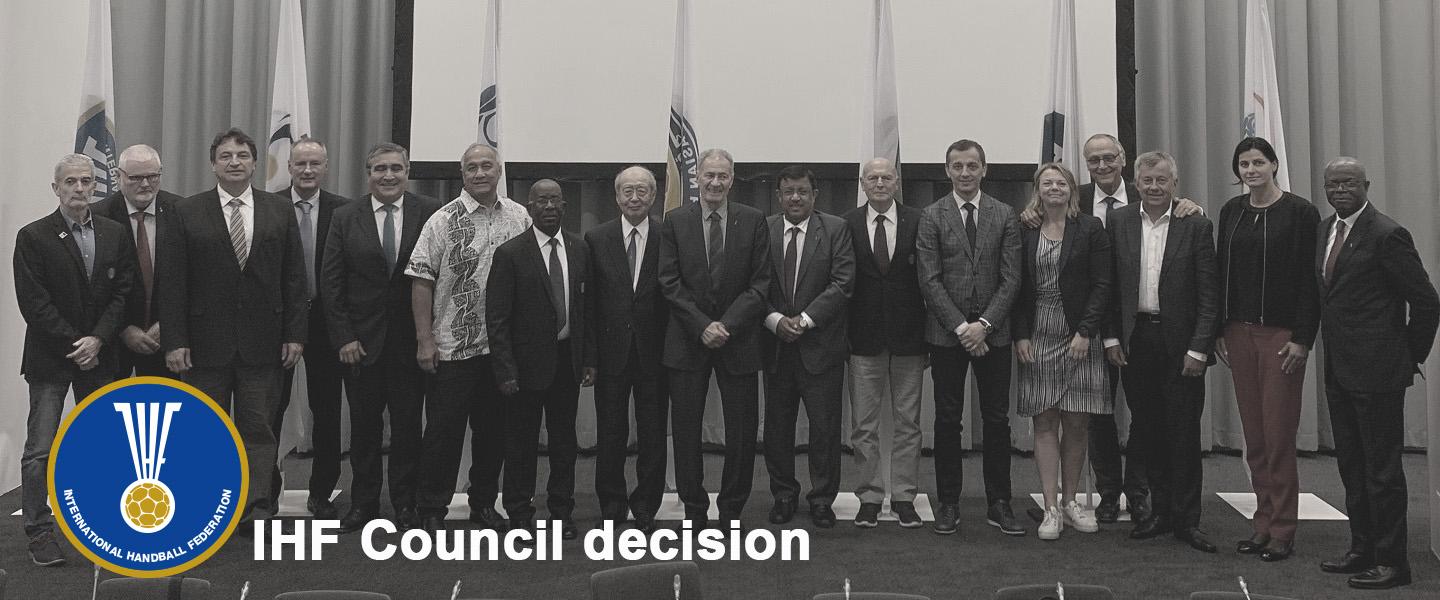 At their meeting on 1 July 2019 in Gothenburg, Sweden, the IHF Council decided to amend the Regulations for IHF Competitions with regards to the number of players on the one hand and the match scheme on the other in order to create better conditions for the athletes at Senior World Championships. All amendments shall come into force as of 1 January 2020. 
AMENDMENTS RELATED TO THE NUMBER OF PLAYERS
The number of players per team shall be increased from 16 to 18. Subsequently, the provisional registration list shall also be extended from 28 to 35 players, with an amended submission date of two months prior to the start of the competition instead of one.
Furthermore, the number of player replacements of the 18-player squad shall be increased from currently three to five players. 
NEW MATCH SCHEME
Besides the amendments regarding the number of players, the IHF Council decided also on a new match scheme, adding a phrase in the regulations which guarantees that each team has a rest day after a match day so that back-to-back matches are no longer an option at IHF Senior World Championships.
In addition, the term "rest day" had to be defined in a precise way. Therefore, a day with a travel duration of less than 4 hours and 30 minutes from the place of accommodation to the next place of accommodation shall be considered as rest day, while days with a longer travel duration require an additional rest day in the match scheme.