01 Dec. 2019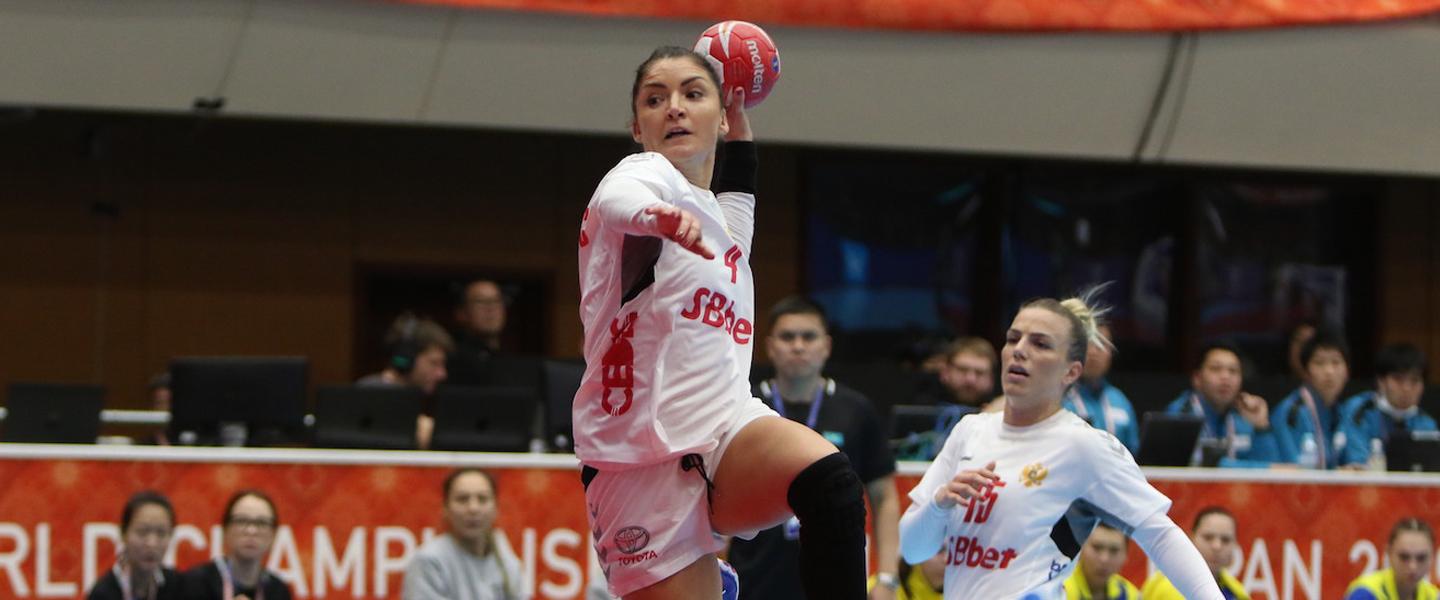 The English-language saying 'what a difference a day makes' was put into practice today as Kazakhstan ran Montenegro hard in their second 2019 IHF Women's World Championship group C clash in as many days at the Yatsushiro General Gymnasium.
Yesterday, the Asian continent's fourth-placed side lost by 24 goals (39:15) against Hungary, but this afternoon they gave the 2012 Olympic Games runners-up a torrid time right up until the last 15 minutes before losing by nine (30:21).
GROUP C
Kazakhstan vs Montenegro 21:30 (11:13)
Montenegro captain Jovanka Radicevic will forever be synonymous with handball in her country, such is her influence and success with her club team Buducnost, based in the capital city Podgorica, and the women's national team.
So it was not really a surprise that her goal against Kazakhstan in the 12th minute to put her side in front for the first time (6:5) was the impetus for her teammates to ensure they did not go behind again as Kazakhstan coach Boris Beknazarov took a time out to address the issues he saw from his team.
The Europeans had found themselves down in the match after just 39 seconds (1:0) and followed it up with a series of failed attacks before eventually scoring their first goal with nearly four minutes on the clock.
Radicevic ended the first 30 minutes with six of her nine goals in total in the match but both teams were wasteful in front of goal, with a shooting efficiency of 56% (Kazakhstan) and 57% (Montenegro) just before the end of the first period highlighting the lack of goal action.
By the break further statistics made the differences clear between the two teams with Montenegro having successfully put away six of their eight fast breaks, while the Asian side had not even had one attempt at a counter-attack – and had turned over the ball eight times.
It took until a time out in the 45th minute for Montenegro to finally put the game out of reach, eventually pulling clear after Kazakhstan's Veronika Khardina had turned over the ball and received a two-minute suspension in the process, sunk home Durdina Jaukovic
Khardina then made the 12th turnover for her side at 21:19 down and despite her side taking a time out Montenegro raced to a double-figure lead (30:20) with just over a minute remaining, prompting extra celebrations on the bench, but Marina Pikalova grabbed a goal with two seconds left to ensure it remained a single digit win for Per Johansson's side in the end.
hummel Player of the Match: Marta Batinovic, Montenegro

Photo: Japan 2019