13 Dec. 2019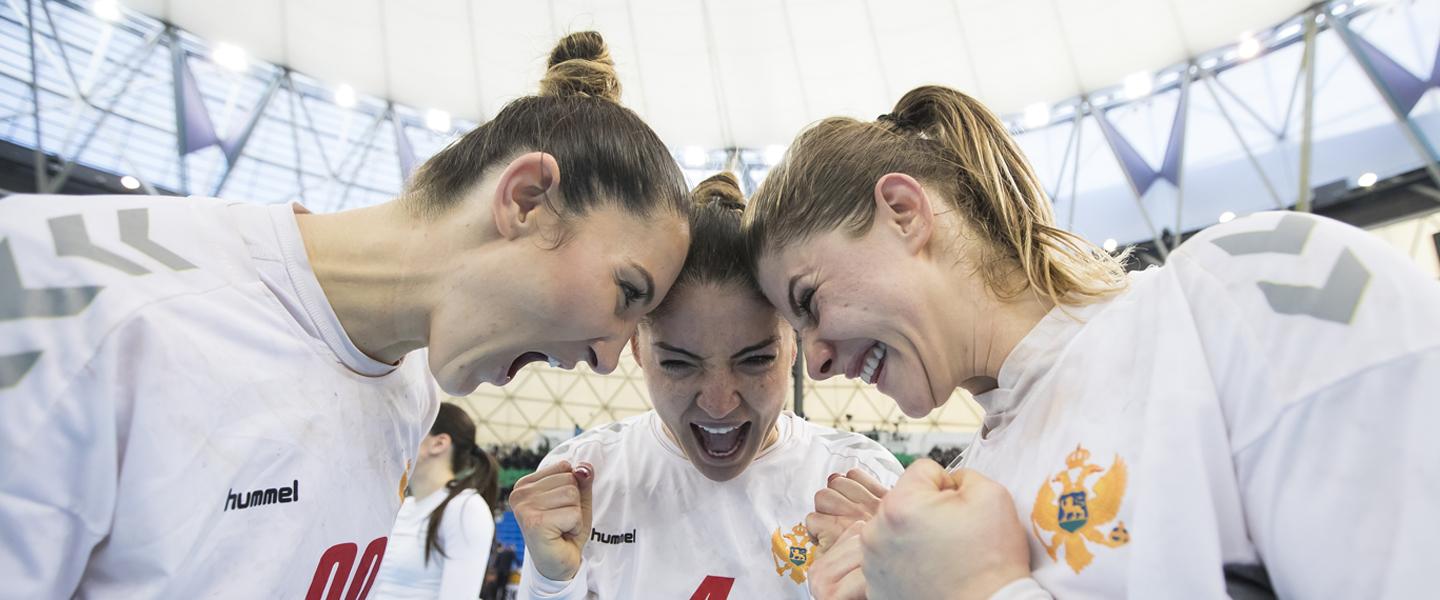 Neighbours Serbia and Montenegro went head-to-head in the morning game at the Park Dome Kumamoto with the winning team taking a top five finish.
While both teams were still licking their wounds after failing to make the semi-finals, they had both fulfilled their secondary objective – to qualify for the 2020 Olympic Qualification Tournaments.
Despite 'just' a ranking to play for, fifth place would have meant the highest-ever position for Montenegro at an IHF Women's World Championship and with a 28:26 win, having been in front for most of the second half, it was an historic day for them.
5/6 Placement Match
Serbia vs Montenegro 26:28 (12:13)
A 6:2 lead after just 12 minutes had Serbia well in control of this Balkan derby early on and looking like they would put to bed a run of four games in top-level competition against Montenegro over the past five years without a win.
But Per Johansson and his Montenegrin side did not panic and came back thanks to 10 strikes over the next 12 minutes as Serbia could only respond twice (12:8).
Coach Ljubomir Obradovic had even taken a time out at 8:8 for his shocked Serbia side, a side he had berated at times for their turnovers (seven in the first half) and slow down in scoring, but it was Johansson who appeared to benefit from the pause more, gathering his group together for some intense tactical discussion.
Despite that lead towards the end of the half, Johansson took a time out for his side, but it seemed to upset their rhythm as they immediately turned over the ball and let their lead slip ahead of the break to just one (13:12).
Serbia had a large thanks to say goalkeeper Katarina Tomasevic in the opening 30 minutes with eight saves, but they knew a motivated Montenegro would be firing on all cylinders after the break.
But, in fact, the Serbians scored two quick goals to go ahead (14:13). It was at this point that Montenegro changed gears. Jelena Despotovic decided to score all three of her match goals in a row over three minutes, and her side went up 16:14 and never fell behind again during the remaining 25 minutes.
Tomasevic had to leave the court due to injury soon after (41st minute) after backtracking towards her goal and with her back facing the court, she tried a reverse save but slipped and appeared to hurt her left ankle.
However, her team stayed in touch, drawing equal a number of times up to the last quarter of an hour, but Montenegro, with history waiting, turned it on again and did enough to secure their victory.
"Even though we lost today, we are going to the Olympic Qualification Tournament and we end the tournament happy," said Serbia's Andela Janjusevic, while Johansson was happy to get the win. "Serbia and Montenegro played a good game today," he said. "We just had more luck in the end."

hummel Player of the Match: Katarina Tomasevic, Serbia