09 Dec. 2019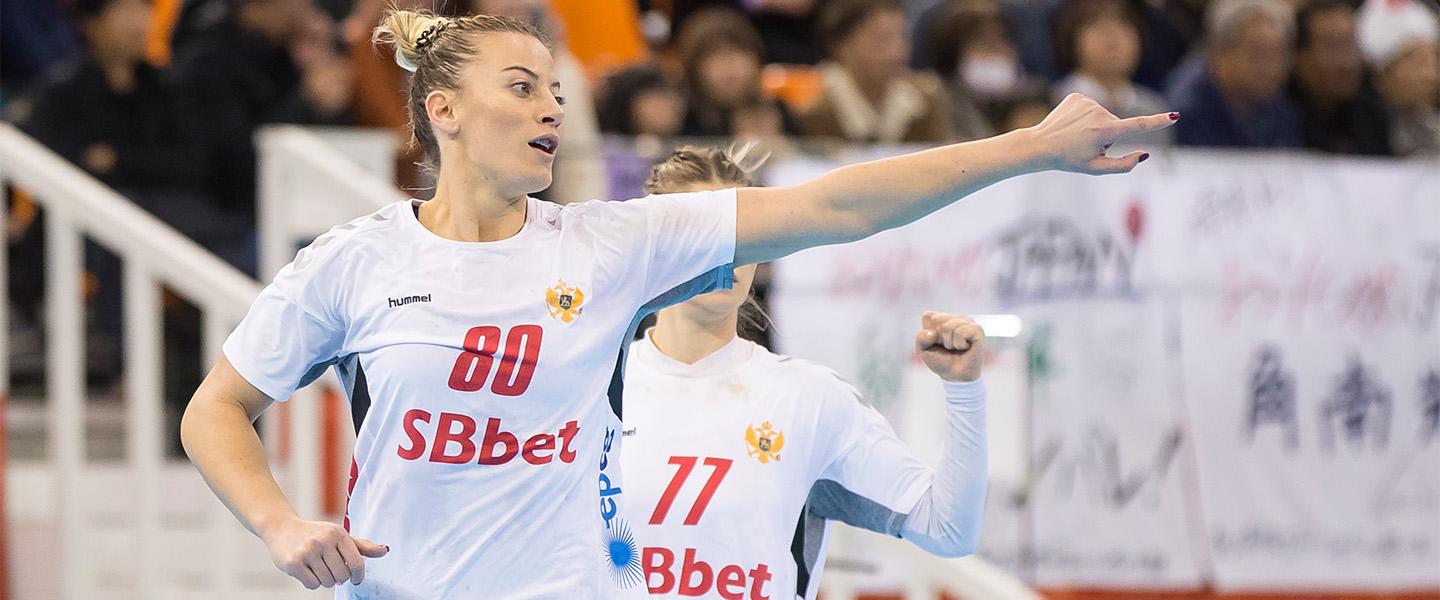 After a thrilling day of matches in round two for Group I, the main round at the 24th IHF Women's World Championship will continue in Park Dome Kumamoto with Group II taking the court. 
Following their defeats in the opening main round games, Romania and Japan are out of contention for the semi-finals, as both have zero points and no chance of passing Russia or Spain at the top of the table. Therefore, the day will be headlined by Russia and Montenegro's clash at 15:00 local time. 
European champions Russia bring a perfect record of only wins into the match, and count six points in their account brought from preliminary Group D as well as their opening main round victory over Romania. Montenegro enter the match on four points, thanks to a win over Japan in the first main round game and their points collection from Group C. 
With Spain due to face Japan and expected to take a victory considering their strong showing so far at the World Championship, Montenegro face a must-win situation against Russia. If they remain on four points and Spain take a victory, Montenegro would not be able to pass either Russia or Spain on the final day of main round matches. 
On the other hand, if Russia win against Montenegro, they will be the first team to secure a semi-final berth at Japan 2019. 
The clash is expected to be an exciting one. The teams met one year ago at the Women's EHF EURO 2018, where Russia went on to become continental vice-champions. Their preliminary round match ended with a one-goal win for Russia after Montenegro led by two goals at half-time. Little has changed in the squads since then. 
The Japan 2019 game on Tuesday 10 December will pit some of the most impressive individuals at Japan 2019 against each other. Montenegro centre back Milena Raicevic and Russia right back Anna Vyakhireva are the two top-ranked in terms of assists at the World Championship, both with 37 – an especially unusual record for Vyakhireva given her position on court. 
With goals scored, Montenegro are led by their captain Jovanka Radicevic, who has contributed 42 strikes to her side's effort so far, placing her eighth overall in the World Championship. At the other end of the court, Russia's Anna Sen leads the block statistics, with 12. Russia also count on the top-ranked goalkeeper regarding efficiency, with Viktoriia Kalinina on 48%. 
Main round – Group II
Park Dome Kumamoto
Following Russia and Montenegro's clash, Japan and Spain will take the court at 18:00 local time. The day will close with Sweden and Romania meeting at 20:30 local time. 
For Romania and Japan, the situation is the same – they cannot reach the semi-finals anymore. However, for Romania there is still a place at the Olympic Qualification Tournaments, to be played in 2020, at stake. For Japan, there is the best possible result in front of their home fans – so motivation to perform remains. 
Spain and Sweden are also in the same situation: win against their round 2 opponents and take a step closer to the semi-finals. 
Click here for an overview of today's matches as well as live results, streaming, news and galleries.