10 Mar. 2023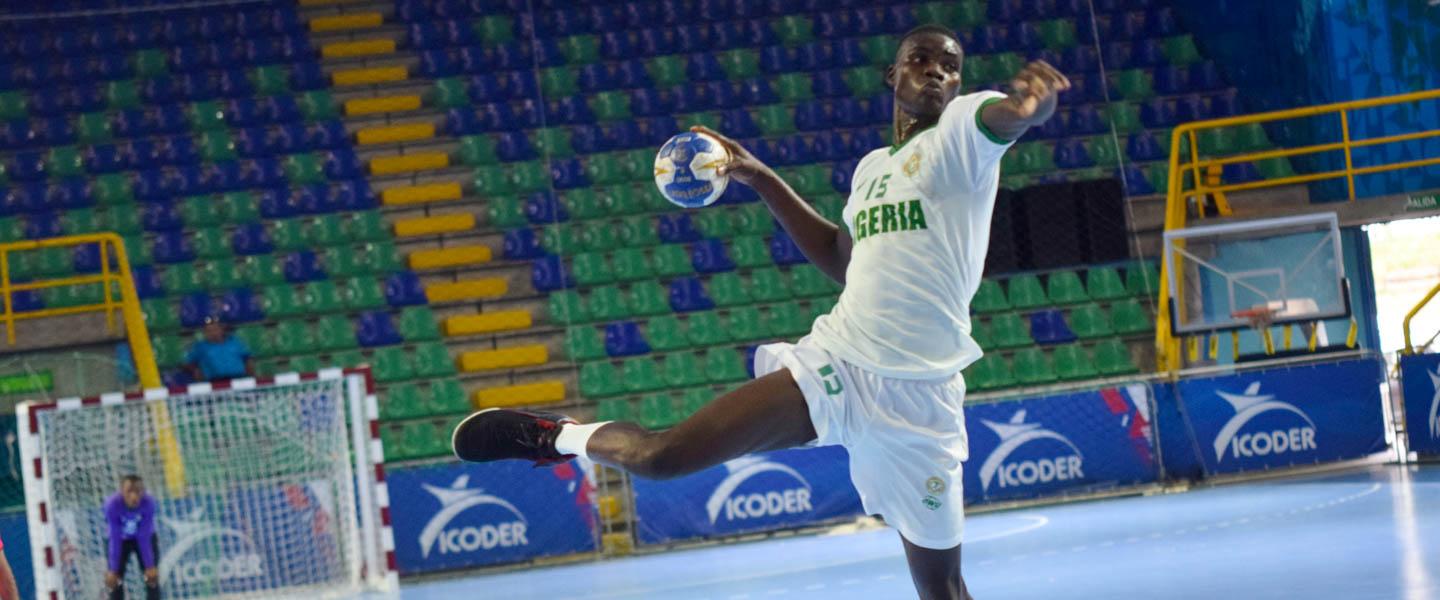 Four more matches at the youth and junior age categories were played on Thursday 9 March at the Men's IHF Trophy InterContinental Phase in San Jose, Costa Rica.
At the youth (U18) competition, Nicaragua claimed their maiden win, comfortably beating Tahiti 40:24. In the other match, Nigeria and Guadeloupe shared spoils (32:32), the first draw at the event in San Jose. Notably, Guadeloupe were in front 19:13 at half-time and 32:29 with four minutes to go, but Nigeria showed character and salvaged a point.
Georgia, who had a rest day, lead the race with four points. Nigeria and Guadeloupe are on three points, Nicaragua have two points, and the last-placed Tahiti have lost all their three encounters.
On Friday, Nigeria meet Tahiti at 13:00 (local time), Guadeloupe face Georgia at 17:00, and Nicaragua have a day off.
At the junior (U20) tournament, home team Costa Rica have the two points after two matches as they lost against Great Britain 30:22. Guinea also claimed their second victory, but in three matches, defeating Australia 40:17, while Cuba enjoyed a rest day.
Great Britain and Guinea are on four points, Costa Rica and Cuba have two points, and Australia have lost all their three matches. 
On Friday, Cuba face Great Britain at 15:00, and at 19:00, Costa Rica take on Guinea in a match which may prove crucial in the race for the title.
You can watch all matches on the IHF YouTube channel.
Photo: Handball Federation Costa Rica