05 Dec. 2019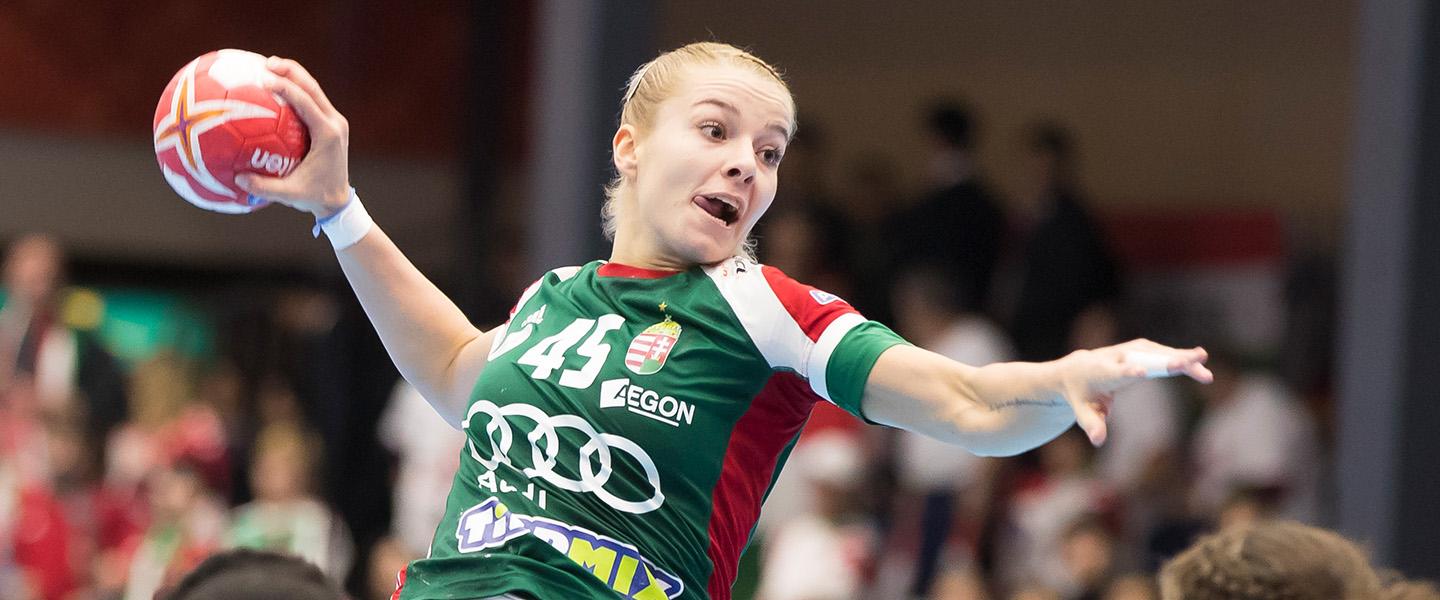 Romania and Hungary will ensure that the last game to be played at the Yatsushiro General Gymnasium in the 2019 IHF Women's World Championship in Japan will be one full of emotion, passion, excitement and nervousness as they play each other knowing the winners go through to the main round and the losers go through to the President's Cup where a finish of only 13th or lower is possible.
This position also means that the chance of being in the Tokyo 2020 Olympic Qualification Tournaments next year disappears too – so the relief of whoever wins will be clear for all to see.
If it is a draw, with their better goal difference Hungary progress, with Romania seeing the delayed effects of that 31:16 opening day loss against Spain, with Hungary losing by much less (29:25).
These two neighbours know each other well – having met just under a year at the 2018 Women's European Championship in France. In that main round clash Hungary defeated Romania 31:29 after they opened up a lead midway through the second half and Romania were unable to catch them.
In the World Championship, the teams have met 12 times with Hungary winning five times and Romania five times, most recently in 2013 when Romania won 21:17 in Novi Sad, Serbia.
Both teams come off of a rest day with Hungary beating Senegal and rotating their squad fully while Romania suffered a potentially morale-destroying loss against Montenegro in their previous game – a game in which they had led.
"Others had a chance to play and others had a chance to rest," said Hungary goalkeeper Agnes Triffa ahead of the winner-takes-all clash. "This is very important for the Romania game and we will go forward into the match against them with the type of handball we played against Senegal."
For Hungary left wing Greta Marton she was happy that her team can go into the match fit in the body and mind. "The Senegal match has been good for our souls," she said. "The rest day will be calm – a holiday – and we will have time to concentrate on the Romanians."
6 December
Group A 
Aqua Dome Kumamoto
The round 5 match day for Group A sees a series of direct encounters to determine final placement on the table. The game in focus will be the opener at 15:00 local time, when Serbia and Slovenia meet to determine the last ticket to the main round. 
The sides are level on four points following two wins a piece, and the winner will secure the main round place, following the Netherlands and Norway into the next stage. 
At 18:00 local time, Cuba will take on Angola aiming for their first victory. Angola enter the game in fifth with two points, while Cuba have lost all their matches are count zero points in their account, ranking sixth ahead of the final day for Group A. Neither team has a chance to progress to the main round anymore. 
Group A will finish with the Netherlands targeting their first victory over familiar rivals Norway. The two have played each other at every major international championship since 2015, and most often in decisive matches in the final stages. This time around, the game will decide first in the group, as the Netherlands enter the match with six points and Norway are on eight after a perfect run through the preliminary round. 
Group B
Yamaga City Overall Gymnasium / Kumamoto Prefectural Gymnasium 
After some disappointing close results in the preliminary round, Brazil will meet Australia in the opening match for Group B at 15:00 local time, targeting their first win. While Brazil have one point from a round 2 draw against France, Australia have been defeated in all their games. 
At 19:00 local time, Germany will take on group leaders Republic of Korea. Both teams are already sure to progress to the main round, and this clash will therefore decide the group winner. A draw is enough for Korea to secure first.  
The third place in the main round will be decided at 20:30 local time, when defending champions France play Denmark. No matter the result between Germany and Korea, France are in the more favourable position. For France, a draw is enough to qualify for the main round. For Denmark, it must be a win.  
Group C
Yatsushiro General Gymnasium / Kumamoto Prefectural Gymnasium 
The first match of the day at the Yatsushiro General Gymnasium sees Montenegro take on Spain (15:00) for the top spot in the group with both teams having won all four of their games so far and desperate for two more points to take into the main round.
History could be made in the group at the Kumamoto Prefectural Gymnasium where Senegal take on Kazakhstan in the second game with both sides looking to win to ensure they do not finish bottom. With the better results in the group so far, the West African side, in their first-ever Women's Senior World Championship, could pick up their first-ever win.
"It is really open for us if we play at our capacity of our level," said Senegal coach Fred Bougeant ahead of the Kazakhstan clash. "I need to clean the mind of my girls so they arrive with a good spirit after a rest day, and a better level, so we can win the first match in the history of Senegal in a World Championship."
Group D
Park Dome Kumamoto
The Park Dome in Kumamoto hosts the final three games of preliminary group D with the three teams through to the main round already known. One of these teams is host nation Japan, who can breathe easily now after China lost to DR Congo and Argentina lost to Sweden in round four of matches on Thursday (5 December).
These results meant that their continental clash against China at 15:00 is now for regional pride and for Japan coach Ulrik Kirkely to rotate his side and hope there are no injuries as he looks to the main round.
At 18:00, Argentina take on DR Congo, with both teams looking to get a second win under their belts, but both out, having lost to Japan earlier in the competition – the only team they can catch on points.
The final match is, just like Group C, one for the group title, with Russia taking on Sweden at 20:30 and both not only wanting to make it five wins out of five in their group, but to take another two points through to the main round.
Click here for an overview of today's matches as well as live results, streaming, news and galleries.