05 Aug. 2020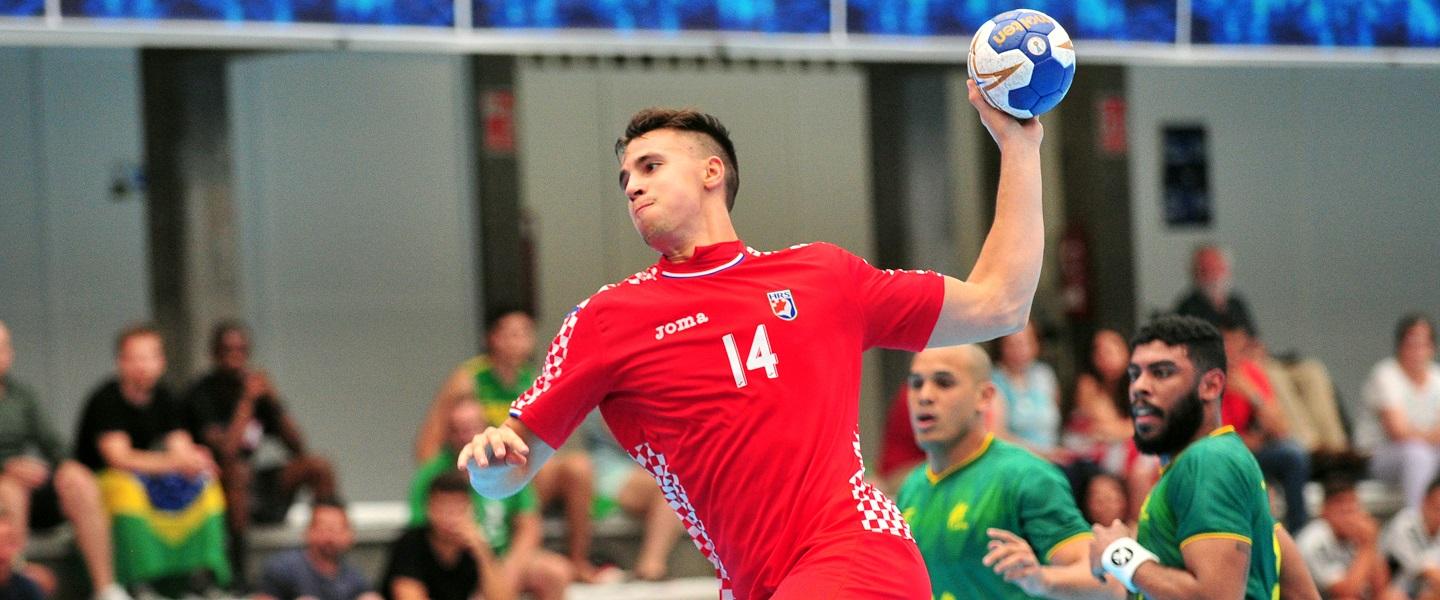 History was made for Croatia at the 2019 IHF Men's Junior World Championship in Spain just over one year ago, as the 1998-born generation clinched the silver medal – their country's first in the competition. The squad had numerous achievements throughout their time together in youth age category competitions, and are one of four Croatia generations that have been recognised with the Drazen Petrovic Award for outstanding results and development in junior sport. 
One player who was increasingly important in the success of this generation was Ivan Martinovic. Martinovic was named All-star Team right back at the 1998 generation's first championship together, the U18 EHF EURO 2016, where they won the silver medal. He was selected to the All-star Team again in 2017, when Croatia reached the medal round at the Youth World Championship in Georgia, finishing fourth. 
The U20 EHF EURO 2018 saw a result of sixth for the side, before they played an outstanding campaign at Spain 2019, making their way to the final with a perfect record. With several of their players by this time competing in Europe's top open age leagues, Croatia's performance at Spain 2019 was about more than the results – the core of the team showed a highly professional level clear to see in their style of play.
Martinovic was named MVP of Spain 2019, after being the stand-out performer among the strong team. Although he had achieved success in the earlier tournaments, the event in July 2019 showed that Martinovic had developed perhaps more than any other player in the generation and was on his way to becoming a future star for Croatia. 
A series of serendipitous circumstances followed, making 2019 a great year for Martinovic. In October, he made his debut for the Croatia senior team – on the court of his club TSV Hannover-Burgdorf no less. His first goals came in a later friendly away match versus Bosnia and Herzegovina, with his parents in the audience. 
The debut on his club court was special, and the first goals coming against and in Bosnia and Herzegovina also had significance, as it was from there his parents emigrated to Austria – and this heritage that allowed him a choice when it came to which national team he would play for. And that is actually where Martinovic's magic handball story begins – a story that shows the wonderful circle of handball life. 
"My dad loved to watch the generation with Balic"
Due to his background, Martinovic had the chance to choose which national team he would like to play for, and for him the decision to pick Croatia was easy. The first reason he started handball was because of his father's love for the Croatia team that at that time was led by legendary Ivano Balic.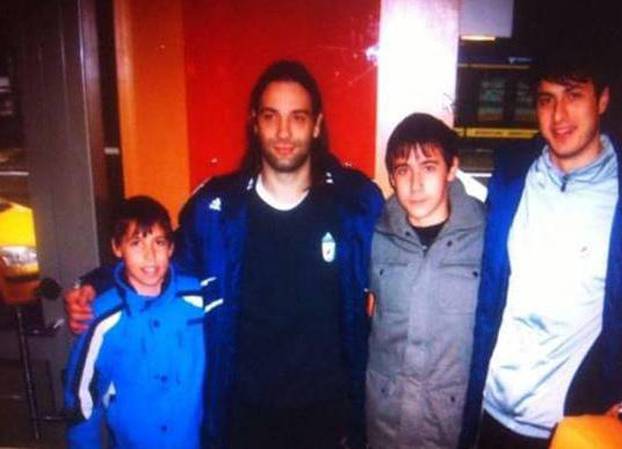 "My brother and me, we started to first play football. The first training my brother got the ball directly in the face. It wasn't that funny for us," laughs Martinovic. "My dad loved to watch the generation with Balic, and he asked us if we wanted to play handball and we said 'yeah why not'. I think the ambitions we got from our father." 
Later, Domagoj Duvnjak became Martinovic's idol, and this was a key motivator to don the checkered jersey. Not only that, Martinovic saw his chances to reach the Olympic Games as stronger with Croatia. Meanwhile, his brother Martin chose the Austria national team, as did one of his sisters, Kristina.
"He never gives up"
As fate would have it, it was Duvnjak who assisted Martinovic to score his first goal for Croatia. 
"I will not forget the first game, the preparation, where we played against Bosnia and Herzegovina and that he assisted me for my first goal for the men's team. That was one of the biggest moments there in the preparation and I was really happy," says Martinovic. 
The two also became roommates, and Martinovic has high praise for the person Duvnjak is off court as well as his status as one of the most prominent icons of handball today. 
"He never gives up," says Martinovic. "He motivates every teammate and he pushes every time from defence to offence. The first time I watched his style of handball, especially when he played in Hamburg, it was just so nice to watch him. Also as a person – not only in handball. He's so lovely and I'm not the only one that thinks like this – he is the idol of many players."
So what has Martinovic learned about Duvnjak since being roommates and becoming friends? "I know that he loves to sleep!" laughs Martinovic, before explaining how the circumstances for him being paired as Duvnjak's roommate at his first camp were entirely coincidental and due to the fact that both arrived from a match in Germany later than the rest of the squad. But it was a very happy coincidence for Martinovic.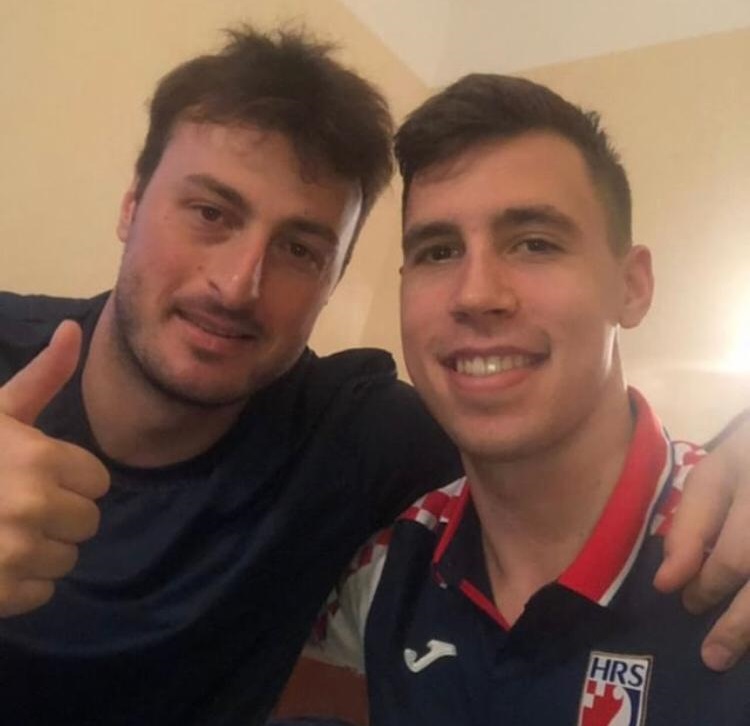 "I asked him a lot of things about handball and he also speaks about it with me – he's not too cool that he thinks 'I don't need to talk to him because he's a young player'. He's a really lovely person – exactly like I thought he would be, he is," says Martinovic. 
"One of the saddest moments in my handball career"
After 2019 being a stand-out year for Martinovic, 2020 looked off to a promising start – but then catastrophe struck, as the now 22-year-old suffered the first serious injury of his career. 
Martinovic was called up to join the Croatia squad preparing for the EHF EURO 2020, held in Sweden, Norway and Martinovic's birth country of Austria. Just like his match debut and his first goals, Martinovic's maiden international championship with the senior squad looked set to be a dream scenario. 
On 6 January, three days before the start of the EURO, Martinovic celebrated his birthday together with the team. That evening, he broke a bone in his foot during training and was sidelined, missing the EURO, where Croatia reached the final and finished as the silver medallists. 
"It was really tough for me. It could have been my first European championship with the men, at home for me, because I'm born in Vienna," says Martinovic. "I was so happy when I heard, on my birthday, the coach told me I'm in the 16. So I was ready. 
"It was one of the saddest moments in my handball career. I hadn't had that big kind of injury before. It was really tough.
"It's hard, but it's also a part of sport and life that there are ups and downs and injuries come. We just need to come back stronger and learn from that. I can't wait until I can finally start again with handball."
Martinovic expected to make his comeback in May 2020, but due to the COVID-19 pandemic and the consequential cancelling of the German league, he still awaits his return to the court and admits he misses that very much despite having enjoyed the chance for some downtime with his family in Vienna. Like all players, Martinovic had the challenge of maintaining his physical training at home. 
"I think it's hard to be the same level as when you are with the team. It's completely different. I think it's easier when your coach, your athletic trainer, is with you. But I really miss handball, because it's half a year ago that I had my last training before I had my injury. Physically I feel ready. I just miss handball," he says.
An early start in open-age club competition
 
Martinovic is a particularly interesting case regarding development, as he started in Austria's top league at a very young age. The Austrian league may not be Europe's strongest, but that very fact meant that Martinovic could debut with the prominent Fivers Margareten club at just 15 and gain experience with players older than him, as well as his brother Marin. It is clear this situation helped him develop a uniquely mature playing profile that stood out at Spain 2019. 
Now, Martinovic is 194 cm and plays as right back. As a 15-year-old, he was obviously not quite this size yet, and therefore started with Fivers as a wing.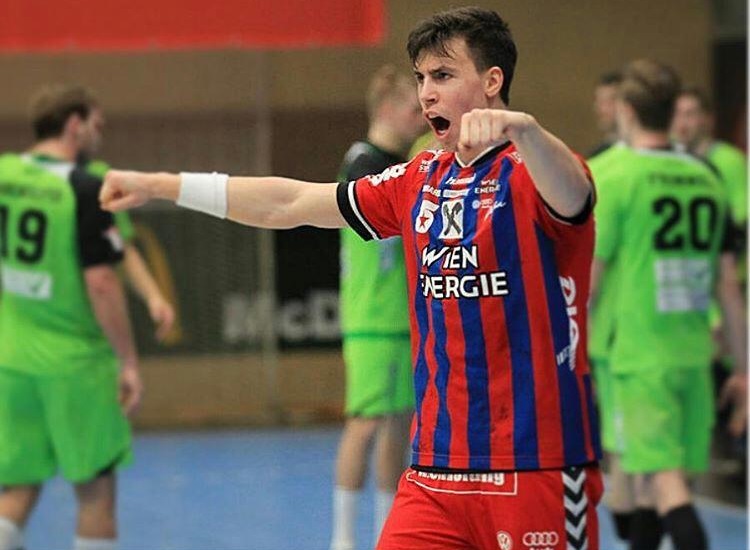 "When I was 15 I started to play at the wing because I was small and not that strong. It was really nice for me, because I developed in every training. I learned from watching. Every training I gave my best and tried to be better every day. This discipline helped me a lot," says Martinovic. 
Martinovic also played his first World Championship at 15 years of age, joining the generation above his own to represent Croatia at the 2015 IHF Youth World Championship in Russia. 
"That was crazy because I did not even imagine that. We had a tournament in Hungary, the 1996 and 1998 [generations], and the trainer from 1996 saw us playing. After the tournament he said I should go with them to the World Championship, that I would be with them in the preparation and at the World Championship. It was really nice, but hard for me, because at the beginning I didn't know any players from 1996 and it was hard to show them that I'm also a good player."  
Now it is safe to say he has proven that to them – and us – all. Although he has to wait a little longer, it seems Martinovic's debut in a major international championship with Croatia is well within reach, and beyond that, a bright future looks on the cards. Before his injury, Martinovic was enjoying a great season with his club Hannover, also proving his value on a club level.
It cannot be long before Martinovic himself becomes an idol for the next generation of players – and so the legacies of Balic and Duvnjak will be built upon and the circle of handball life will continue.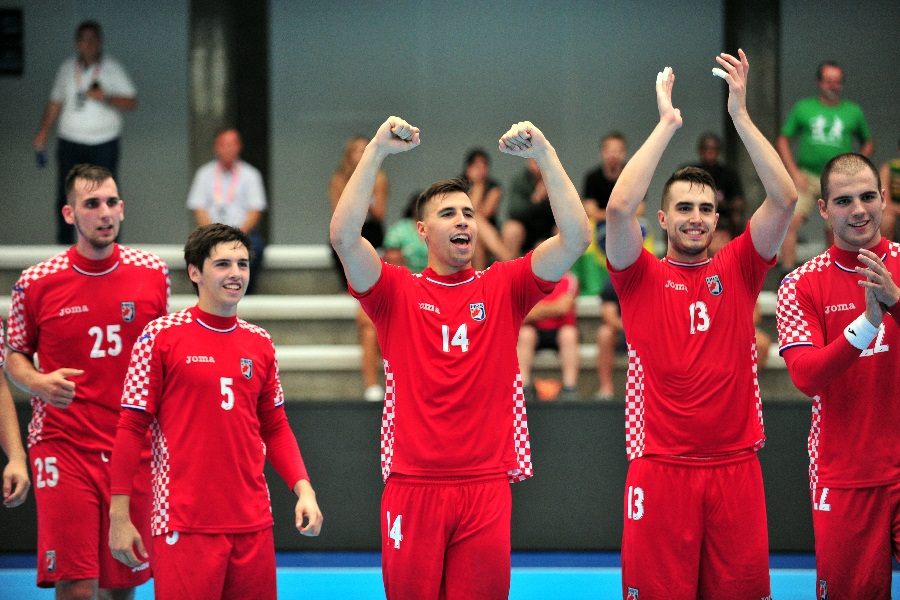 Photos: Ivan Martinovic