21 Jan. 2023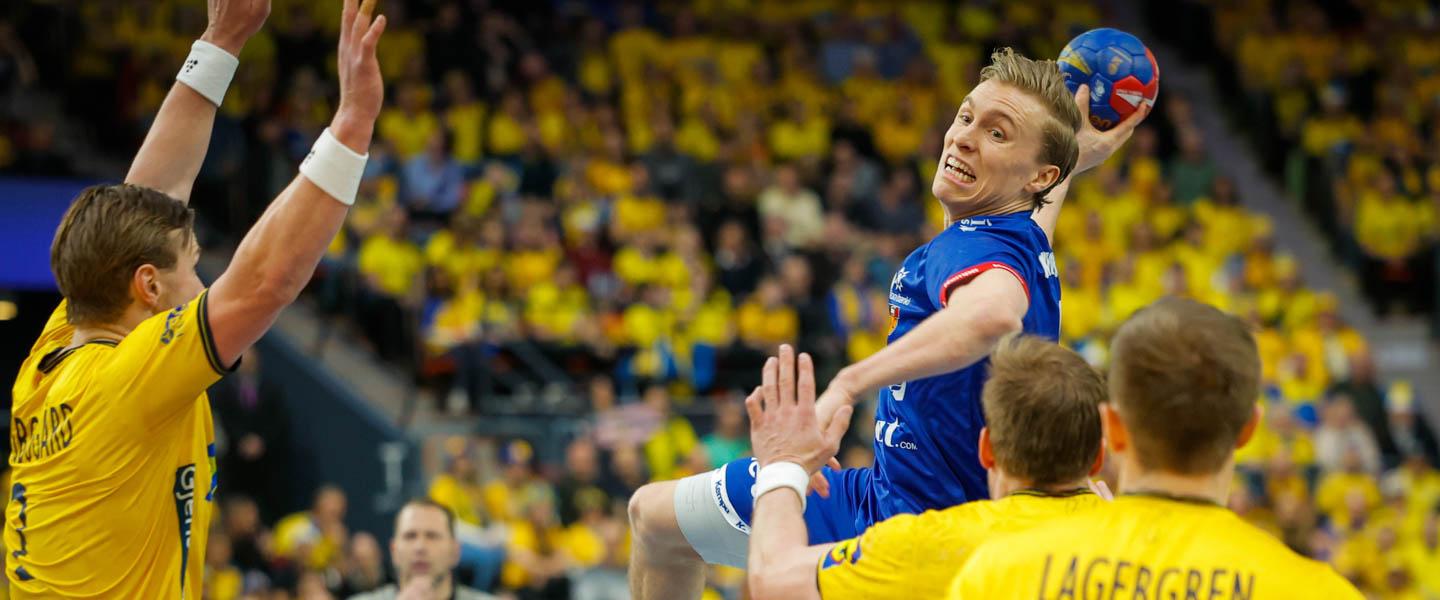 In one of the most interesting main round groups, all three European sides have a chance to reach the quarter-finals of the 28th IHF Men's World Championship. While Hungary and Portugal have a somewhat easier task in securing crucial two points, Portugal will have to face co-hosts Sweden and win to go through to the knock-out phase of the event. Even a draw can push them through if Hungary and/or Iceland win.
15:30 CET Cape Verde vs Hungary
Cape Verde claimed only one win at the World Championship, defeating Uruguay in Group C. In their first appearance on the world stage after their Egypt 2021 journey was terminated due to COVID-19, Cape Verde fought hard and gained valuable experience, ready to progress even further in the future.
On the other hand, Hungary had ups and downs since the start of the event. A seven-goal defeat by Portugal, a comeback against Iceland, a convincing win against the Republic of Korea, outclassed by co-hosts Sweden and a hard-fought win against Brazil, a true rollercoaster for Chema Rodríguez's team.
However, Hungary will enter this fray with full concentration and aim for a high win to boost their confidence and keep in the game for the quarter-finals. If Portugal lose to Sweden in the last match of the day and Hungary win, the Hungarians are through no matter what Iceland's result is, and they will not let Cape Verde get in their way.
"We analysed the match against Portugal and we are giving our best to prepare for the next match against Hungary. That match will give us a good insight into where we stand against good teams, what we can change or upgrade in order to play better at a high level", said Cape Verde's head coach Ljubomir Obradović.
Cape Verde and Hungary met only once, and it was at unlucky Egypt 2021 for the African side. In their first and last World Championship match, they were defeated 27:34 by Hungary before withdrawing due to COVID-19.
18:00 CET Brazil vs Iceland
Iceland are left with almost no hope for a place in the quarter-finals after a 30:35 defeat against Sweden. The Icelanders were fighting hard but could not penetrate the Swedish defence backed by Andreas Palicka between the posts, and missing out on Ómar Ingi Magnússon for the whole second half was an obvious blow to the team. Magnússon might miss this clash as well due to an injury.
Iceland's only option to go through is to win and hope that Hungary and Portugal don't win against Cape Verde and that Sweden draw or win against Portugal, and they will know their fate already before the match against Brazil.
Still, Iceland need to go for a victory against the South American team, as every point and every goal counts for the final standings, which can bring a spot in the qualification tournament for the Olympic Games 2024 Paris, if additional spots are available.
Even with only theoretical chances for the quarter-final spot, Brazil never faltered and they will try to continue on the same course against Iceland. Marcus de Oliviera's team made Hungary sweat and capped off one of their best performances at the World Championship, losing only by three goals (25:28).
For a likely farewell at the world flagship handball competition, Brazil, led by their top scorer Jean-Pierre Dupoux, will try to claim a third victory and end Iceland's dream.
This will be the third time these two countries line up at the World Championship. While the 2011 Men's World Championship match ended in Iceland's favour (34:26), Brazil won 32:29 in 2019.
20:30 CET Sweden vs Portugal
A do-or-die match for Portugal as they could book the last ticket for the quarter-finals. All they have to do is not lose.
Even a draw sends the Portuguese side to the knock-out stage of the competition if both Hungary and Iceland win in the earlier matches or even if Hungary win and Iceland lose. The only scenario in which a draw doesn't do a favour to Portugal is if Iceland win and Hungary don't. Of course, they are also through if all three sides lose their respective matches.
Co-hosts Sweden are already in and can't be overthrown from the first position in the group, knowing they will face the second team of Main Round Group IV. Therefore, Glenn Solberg can maybe rest some of the players or they will aim for their sixth win in a row, making their fans proud on home ground.
After the defeat against Iceland in the first match, Portugal rebounded and won against the Republic of Korea and Hungary, but stumbled over Brazil, who managed to snatch a draw, giving Portugal's fans a nightmare in the calculations for the quarter-finals. However, Portugal easily won against Cape Verde and kept the fire alive.
"After winning against Cape Verde, we only think about Sweden. I hope it will be a big spectacle and that we can win it. We have the possibility to reach the quarter-finals and we will try to do it", said Portuguese head coach Paulo Pereira.
Sweden and Portugal have played against each other only once at the World Championship, in 2001 when Sweden won by 27:22. The Swedes also hold the overall lead with eight wins out of nine matches, most recently at the Olympic Games 2020 Tokyo where they narrowly defeated Portugal (29:28).