19 Jan. 2023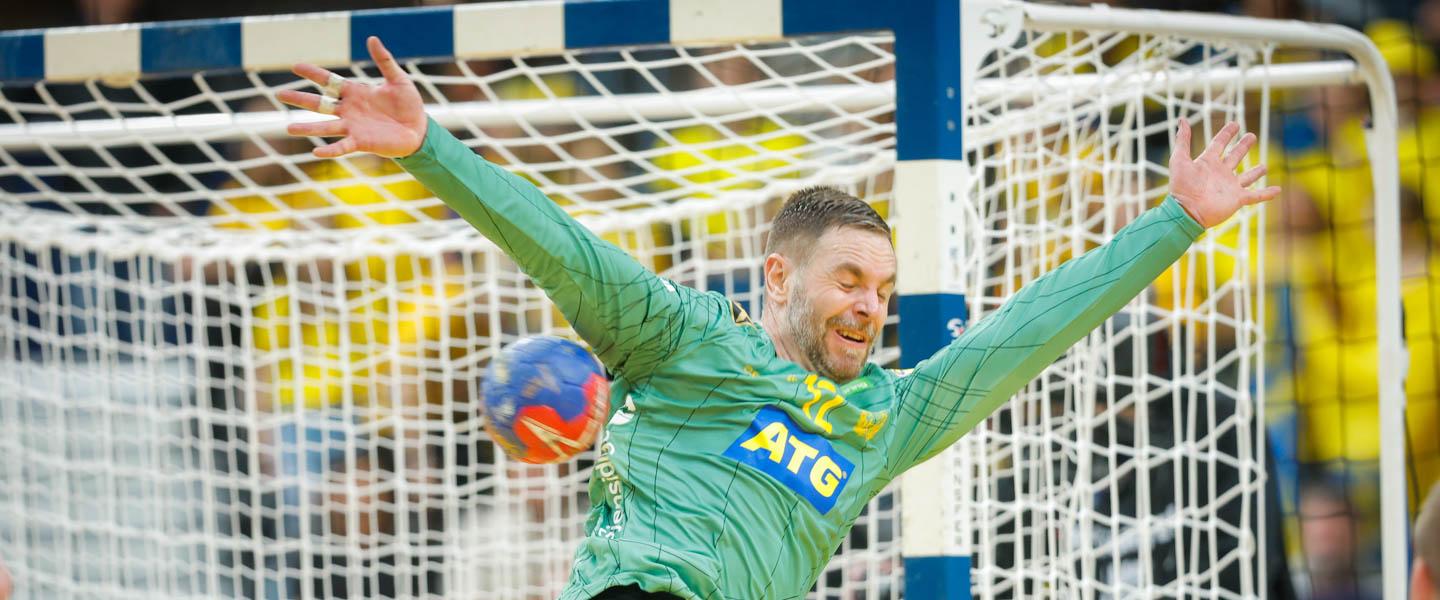 The top-notch match of the day will be the one between co-hosts Sweden and Iceland. In a thrilling clash, Sweden seek the fifth win in a row which would grant them a spot in the quarter-final. Both Portugal and Hungary need to step up and claim their first win in the main round as they face Cape Verde and Brazil respectively.
15:30 CET Cape Verde vs Portugal
Portugal are still third in the standings, but they have a tough job on their way to get to the quarter-finals, as they still have to face Sweden on the last day of the main round. But nothing is impossible. Paulo Pereira's team was not at the same level as they were in previous matches and could not make a break from Brazil.
In a thriller finish, Brazil earned a draw after a penalty shot was given following the red card of Alexis Borges. Therefore, Portugal want to get back on track and deliver a convincing win over the most inexperienced team in the group, Cape Verde.
The island country of about 500,000 people, lying west of continental Africa, is enjoying their maiden berth in the main round of the World Championship and are gaining new valuable experience with each match.
"All matches are important, and against Brazil it was a draw with a bitter taste, but I believe that everything is in our hands. Not only because it depends on us, but because that possibility still exists. Therefore, we have to fight until the end. We need to enter the match against Cape Verde with the same responsibility, and the most important thing is that after a bad result we come back with a win to also bring back good feelings. The most important thing is to go in focused and with the objective of winning the match from the first minute", said Alexis Borges to portal.fpa.pt.
Cape Verdeans Délcio Pina and Paulo Moreno are the biggest threat to the opponents. The left back and the line player scored 39 goals. As for the Portuguese side, they are more of a team work, with six players scoring over ten goals so far.
This will be the first encounter between the two sides.
18:00 CET Brazil vs Hungary
Can Brazil build on their performance against Portugal and surprise struggling Hungary? This match will give us an answer. Hungary now have two straight defeats, and it would not be that bad, but Chema Rodríguez's team were defeated by seven goals against Portugal and by nine against Sweden.
If Hungary want to keep their dream of the quarter-final alive while hoping for other results to align, they need to produce their best performance in this World Championship. The Hungarian squad have to minimalise turnovers, which were one of the main reasons for their defeats, having on average ten per match, but against tough opponents they can be decisive.
The same number of turnovers Brazil also made in four matches. Hence, fast breaks and breakthroughs could be the key alongside strong defence, in which Hungary have an advantage. Brazil's attack is led by Jean-Pierre Dupoix with 22 goals scored from the left wing, while for Hungary, the best is line player Miklós Rosta with 20 goals.
In all five previous meetings, Hungary were on the better side, and two of those meet-ups were at the World Championship. In the 2011 Men's World Championship, Hungary won 36:24, while at Egypt 2021, also in the Main Round, Brazil were defeated by 29:23.
20:30 CET Iceland vs Sweden
Iceland are in a good position compared to their Group D opponents and they can take the group throne if they win against Sweden. However, it is not going to be an easy challenge as co-hosts Sweden will have good support from the stands and a good motivation – a quarter-final spot.
The Swedish team are among six teams that have not lost any match at the 28th IHF Men's World Championship. Having four victories in as many matches is an additional boost in going for five out of five, and the eight points in the standings table would secure them a desired spot among the eight best teams.
Both sides hope to continue the same high-paced level they have shown so far. And while nobody could stop Sweden, Iceland only tripped over Hungary in the group when they lost the 'almost assured' victory in the last ten minutes. 
Iceland's Bjarki Már Elísson and Sweden's Hampus Wanne are among the top ten scorers of the competition, both scoring over 30 goals. Elísson netted 37 times, an average of 9.25 goals per match, while Wanne is on 32 with an average of 8 goals per match. Additionally, head coach Guðmundur Guðmundsson invited Ribe Esbjerg's goalkeeper Ágúst Elí Björgvinsson to join the Icelanders in Gothenburg.
There is a long and rich history of meet-ups between Iceland and Sweden. They have played against each other 29 times so far, but only six at the World Championship. Their first encounter was at the 1961 Men's World Championship, and in six matches Iceland have only managed one win. Could this be their second?