11 Sep. 2019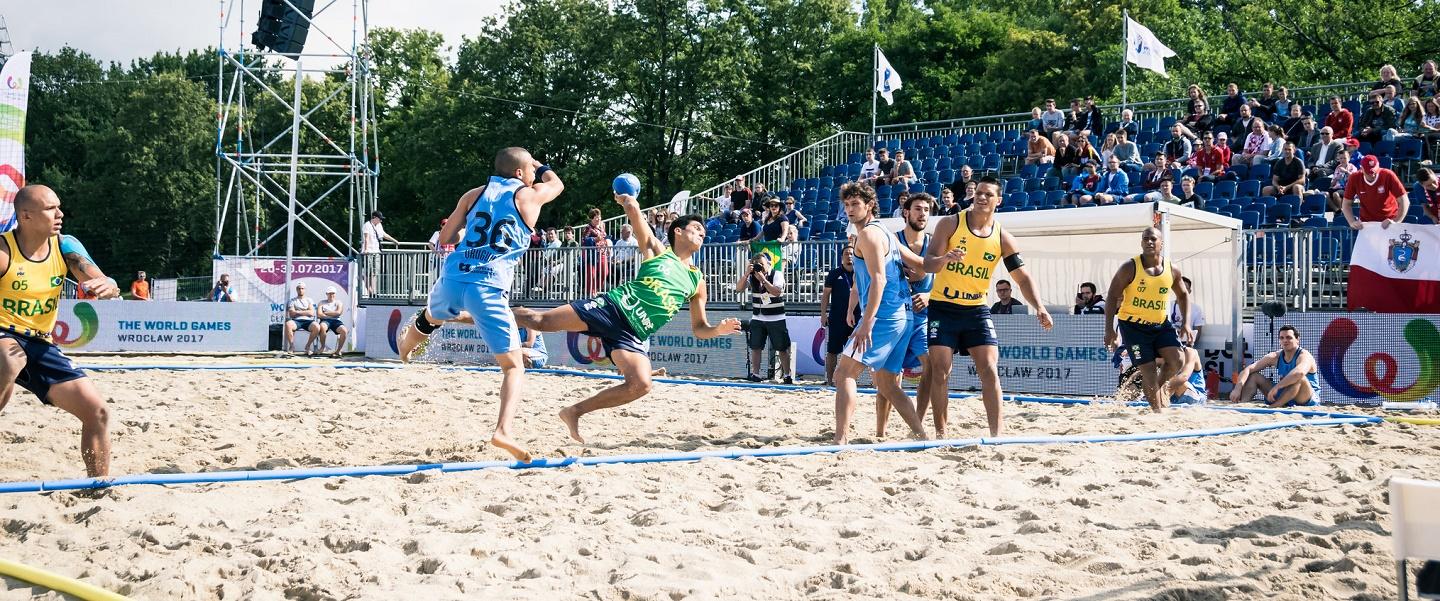 In addition to the men's and women's beach handball competitions which will take place at the ANOC World Beach Games in October in Qatar, promotion has started for the next edition of the IWGA World Games, set to take place in Birmingham, Alabama, USA in 2021.
Under the slogan Competing Globally, Uniting Locally, 'The World Games 2021 Birmingham' is set to take place from 15-21 July 2021 with 3,600 elite athletes from more than 100 countries competing for gold in 33 sports. 
Held every four years, the World Games was established by the International World Games Association (IWGA), an organisation recognised by the International Olympic Committee and 2021 will be its 40th anniversary.
After serving as a demonstration sport at the 2001, 2005 and 2009 editions, beach handball has been on official sport of the games since 2013, and Birmingham 2021 have featured USA beach handball's own self-styled 'handball ninja', and former Alabama resident Ebiye Jeremy Udo-Udoma the subject of a feature on the official site.
"I am looking forward to Birmingham 2021 where we will be able to compete as hosts, and I'm excited for a number of reasons," said Udo-Udoma. "I used to live in Alabama, and it was where I got my start in beach handball at the 2015 American Open Beach Handball Championships, I was introduced to beach handball and fell in love with it there, and since travelled the world. To get the opportunity to share the sport I love, the spectacle of handball to a large, sport-loving audience like they have in Alabama is an experience I am looking forward to."
The last edition of the World Games took place in Wroclaw, Poland. Brazil won both the men's and women's competitions.
At the end of last month, the World Games 2021 organising committee unveiled 'Vulcan' as the official mascot to mark two years to go until the Games start. A symbol of the spirit of Birmingham, Vulcan, cast from Birmingham iron in 1904, is the world's largest cast iron statue and was designed by Italian artist Giuseppe Moretti. As mascot, he will serve as the ambassador visitors will see as they travel to Birmingham for The Games.
For further information on the IWGA World Games 2021 visit their official channels:
Handball sport page: https://theworldgames2021.com/sport/handball/
Facebook: https://www.facebook.com/TWG2021/
Twitter: https://twitter.com/twg2021bhm
Instagram: https://www.instagram.com/twg2021bhm/