31 May. 2022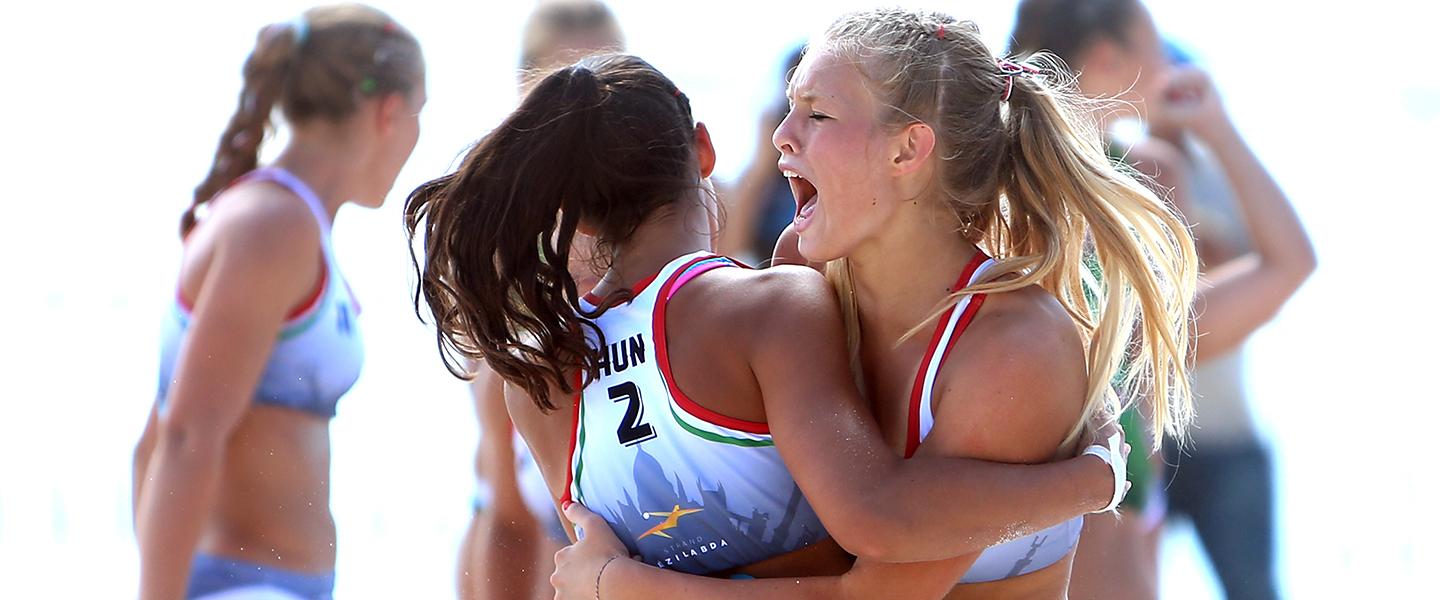 With the 2022 IHF Women's Youth World Championship throwing-off in Heraklion on the island of Crete in Greece next month, ihf.info takes a look at the last younger-age event, held five years ago in Mauritius.
A 2021 edition had been set for Nazaré, Portugal but was initially postponed due to the pandemic, then replaced by Heraklion 2022 when it was nominated in November 2021 after the event was put out to tender by the IHF in May 2021.  
The event: The first edition of the IHF Women's Youth Beach Handball World Championship, featuring 14 teams following the withdrawal of Togo and Brazil, took place in Flic-en-Flac, Mauritius, from 11 to 16 July 2017.
What was new: For many years, a youth edition of the IHF Beach Handball World Championships was in the planning stages, but it finally became reality in Mauritius after the sport was granted a spot at the 2018 Youth Olympic Games in Buenos Aires, Argentina. The debut edition of the event acted as a qualification tournament for the Olympics.
It was also the first time that an IHF World Championship had been held in Mauritius.
The competition: Four preliminary groups, featuring three of four teams and one of two teams, saw the top three in each group of three and both in the group of two, progress through to one main round group of six and one main round group of five. The bottom team in each preliminary group of three teams dropped into a consolation round.
The top four teams in each main round group then went into the knockout stages, starting with the quarter-finals, then semi-finals and medal matches.
A total of nine quota places from Mauritius were available for Buenos Aires 2018, depending on variety of allocation criteria.
Who won: Hungary.
You can view the mini-site on the IHF Archive here. 
Review: Mauritius 2017 would prove to be the start of the global success story for the Argentina women, although they did not take the gold on the African sand.
In preliminary round Group A, the Pan American champions defeated continental rivals Paraguay 2-0 in their opener and then impressively defeated Croatia 2-1. Eventual Mauritius 2017 winners Hungary were taken all the way by their European neighbours Croatia, eventually winning a shoot-out 5:4 for the 2-1 victory (9:13, 10:6, SO 5:4).
After the late withdrawal of both Togo and Brazil, Group B featured just two teams, with Netherlands facing Chinese Taipei in a solitary game and then waiting for the main round to start. The European champions eased to a 2-0 win and would go on to qualify for Buenos Aires 2018 where they made history as the first-ever team to score an Olympic Games beach handball point.
Another set of neighbours and two beach handball behemoths would go up against each other early on with Spain and Portugal facing off in their Group D clash. Inevitably, it went to a shoot-out, taken by Spain 7:4 for the 2-1 (18:17, 20:21, SO 7:4) victory and two points.
The amazing success story of the tiny island nation of American Samoa was born, too, with their 2-0 (17:16 and 16:10) victory over Oceania rivals Australia ensuring a main round passage and the continental quota spot at Buenos Aires 2018.
Hungary, Netherlands, PR of China and Portugal would all go on to win their preliminary groups with Paraguay, Mauritius and Australia dropping into the consolation round.
In the main round, Netherlands kept up their strong performance, winning all three of their games, including two shoot-out wins against the strong Argentina side, 2-1 (12:16, 17:9, SO 4:3) and Hungary 2-1 (22:23, 22:15, 6:5).
Near the end of the final main round day, Netherlands, Hungary and Argentina had done enough in Group I to confirm their last eight spots, so it went down to a clash between Croatia and Chinese Taipei for the final quarter-final spot from the group. The Asian side showed their quality with a straight-sets win over their European opponents to win 2-0 (19:15, 20:17).
In Group II, Portugal clinched an important victory against China, 2-0 (26:22 and 26:23) in their final game to overtake them at the top. Earlier, they had also seen off Venezuela, followed by Thailand, in a shoot-out, 8:6. Joining them in the quarter-finals were China, Spain and Thailand.
Three of the four quarter-finals went to shoot-outs, only Netherlands ensured a clear victory: 2-0 against Thailand. Argentina (vs China), Portugal (vs Chinese Taipei) and Hungary (vs Spain) joined them in the final four. Portugal's tie was particularly tight with all three sets separated by just one point each – but eventually, the Europeans took a 2-1 victory (20:19, 16:17, SO 6:7).
Surprisingly, both semi-finals were clear results with Netherlands beating Argentina 2-0 and Hungary seeing off Portugal by the same score.
Argentina were taken to a bronze-medal shoot-out by Portugal, but the Portuguese team had a nightmare in the dramatic end, scoring just once, with the South Americans running out 8:2 winners.
This bronze medal for the Argentina women was the first-ever World Championship medal for the nation in history, taking into account all age categories and both indoor and beach handball. The second medal did not take long to come, just a few minutes later when their men's side also took bronze, defeating Russia in a shoot-out.
In the women's final, a tight first set went to the European Champions, 24:23, but they could not make it a 2-0 victory as Hungary came back strong, guided by their specialist Laura Csenge Braun – who ended the game on 14 points – to win the second set 23:16. So it went to a shoot-out and the Hungarians proved much stronger, taking a 7:4 win.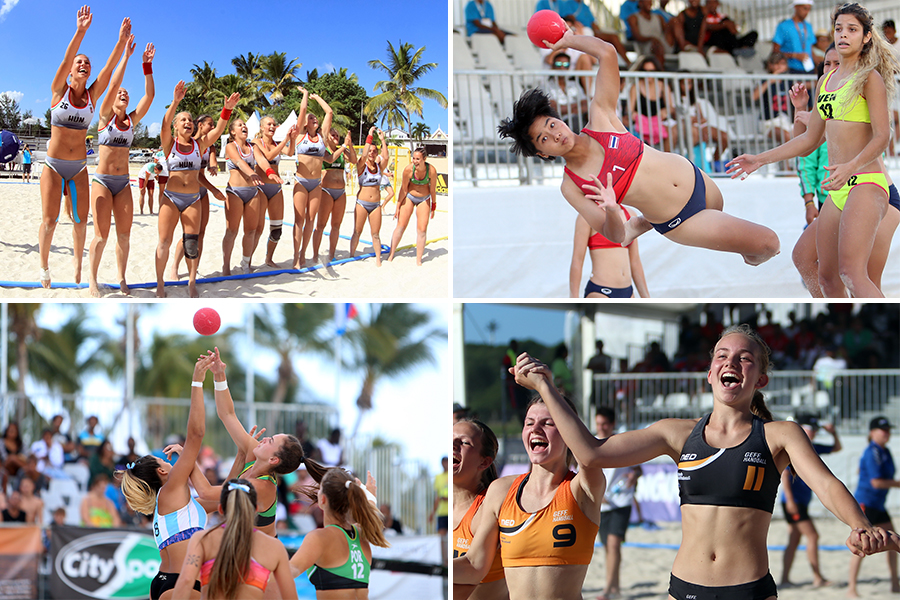 Top Scorer: Angkana Wongsason – Thailand: 116 points
Final Ranking:
1. Hungary*
2. Netherlands*
3. Argentina**
4. Portugal*
5. Spain
6. Thailand*
7. PR of China*
8. Chinese Taipei
9. Croatia
10. Venezuela*
11. Paraguay*
12. American Samoa*
13. Australia
14. Mauritius*
*Qualified for Buenos Aires 2018
**Qualified for Buenos Aires 2018 with host nation allocation place
What happened next: The 2018 Youth Olympic Games in Buenos Aires.