09 Dec. 2019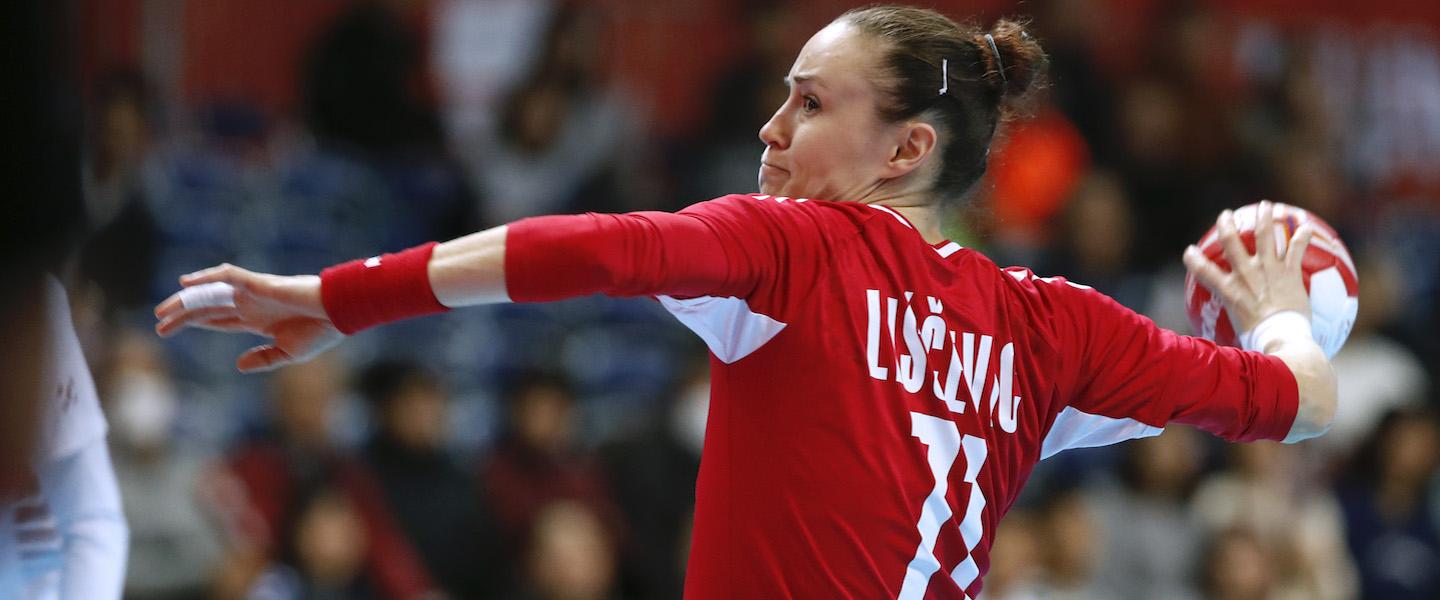 Defeats to Norway and the Netherlands saw Serbia's Japan 2019 campaign hit a stumbling block early on, but they scraped into the 24th IHF Women's World Championship main round with a victory over Slovenia in the last preliminary game. 
In the opening main round clash, versus Republic of Korea, Serbia were completely in control and comfortably defeated the record Asian champions – who had earlier beaten 2017 champions France and drawn against the two other main round participants from Group B, Denmark and Germany. 
Serbia's victory over the Group B winners shows that, although they entered the main round with zero points, they are not out of the running yet. Could they be a 'dark horse' and climb all the way to the top? Their second main round game, against Germany on Monday 9 December, will be a critical one in determining that possibility. 
Serbia certainly seem to have some of the crucial tools needed to go all the way. There is enough depth in the squad to afford some rotation, and they often have some players focused only on defence while others come on as attacking specialists, allowing for complete focus on one aspect of the game. Goalkeeper Katarina Tomasevic is among the best for number of saves, with 48 overall and eight on penalties. 
ihf.info spoke with Serbia centre back Kristina Liscevic, for whom the term 'playmaker' applies in abundance. Liscevic has been critical in Serbia's attacking game, with 22 assists and 24 goals. 
ihf.info: What do you think was the key to defeating Korea today? 
Kristina Liscevic: Definitely defence. Every time when we start good and when we defend hard, everything is fine. Then we had full control and we had very calm attack, and we could maybe end the match pretty early, but I think we got relaxed too much. But when we realised it was too much then we woke up again and ended up good. 
ihf.info: It's always interesting to play against Korea. What can you tell us about the tactics you had coming into the match? 
Kristina Liscevic: We already played against them in the preparation part and it was much harder than today – maybe because we have been more compact in defence [today]. And I guess with some easy goals, counter attacks and very calm attack. Maybe they get more stressed because we feel like we have control, so then I guess they didn't, so they get more stressed and maybe some lost balls and good saves for us. Actually, all together: good defence, hard defence, and peaceful attack. 
ihf.info: And considering how fast they like to play, you must have been ready to run also…
Kristina Liscevic: Yes exactly. Our first thing was to run back. To not get easy goals [against] because we have two girls who are changing, so this is also important – to start at the right time otherwise we will be late. They punished us maybe twice, but not much, so that's a good thing. 
ihf.info: You will play Germany in the second main round match on Monday. What do you think about that game? 
Kristina Liscevic: That will be totally different than Korea of course, but we already played against them [before the World Championship]. But we have to actually watch it more, because for the moment we have been focused on our match and the teams we have been playing, Korea the last, so we're going to study a lot. 
They're also running some easy goals so we have to be careful about that, and we have to be tough. I think we are not comfortable [to play against] because we are one of the teams who have 5-1 and 3-2-1 defence, and also 6-0, so we can change if something is not working. I'm sure we will find out during the match what is the solution for them, who is the most dangerous and where we need to have the most focus, and I hope we will end up winning the points.