26 Jan. 2021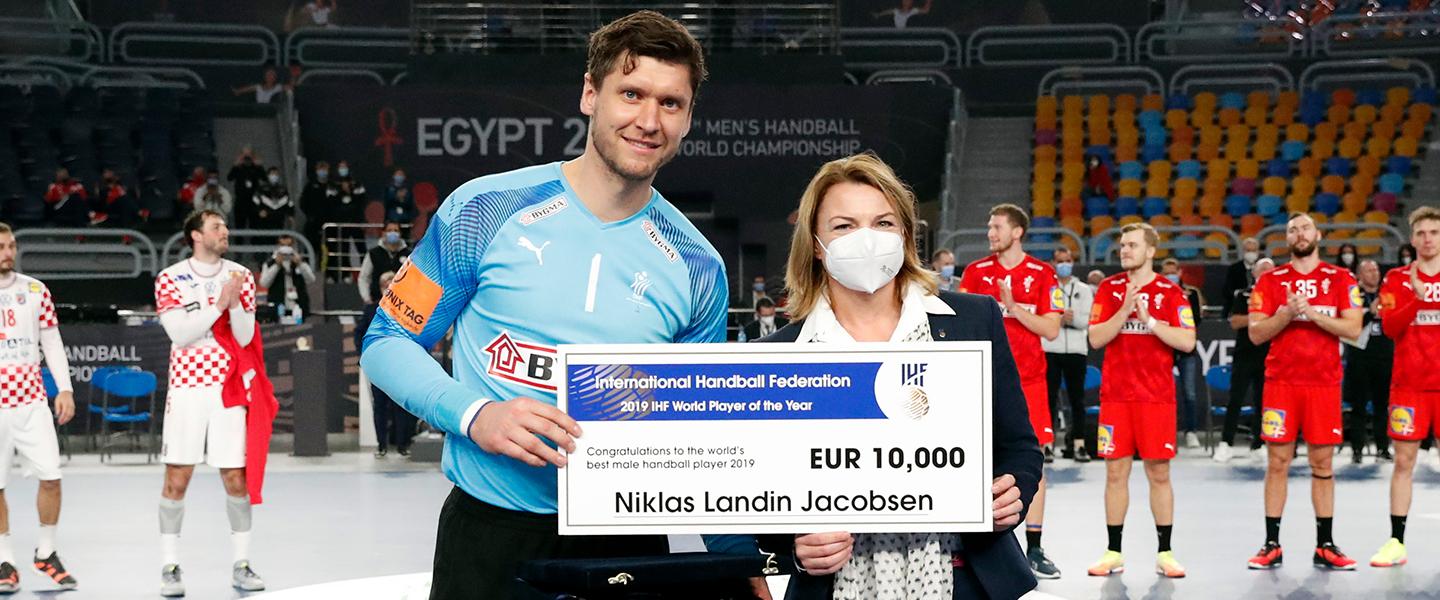 Denmark goalkeeper Niklas Landin Jacobsen was presented with the 2019 IHF Male World Player of the Year award yesterday after Denmark's last main round match versus Croatia at the 27th IHF Men's World Championship in Egypt.
Landin received the award, which is his first, from IHF Treasurer Anna Rapp after Stine Bredal Oftedal and he were named IHF World Players of the Year back in July 2020.
Landin was nominated for the award based on his performances for Denmark and German club THW Kiel. He was named the All-star Team goalkeeper at the World Championship in Germany and Denmark, after sharing the top save percentage with Norwegian Espen Christensen. Landin, however, faced almost 100 more shots on his way to achieving a rate of 38%, based off 84 saves. 
2019 also saw the first half of the 2019/20 club season, in which Landin's club THW Kiel had superb performances that paved the way to eventually take the German championship title. Also with Kiel, Landin reached the final of the 2019 IHF Super Globe in Saudi Arabia.
 
​