20 Oct. 2021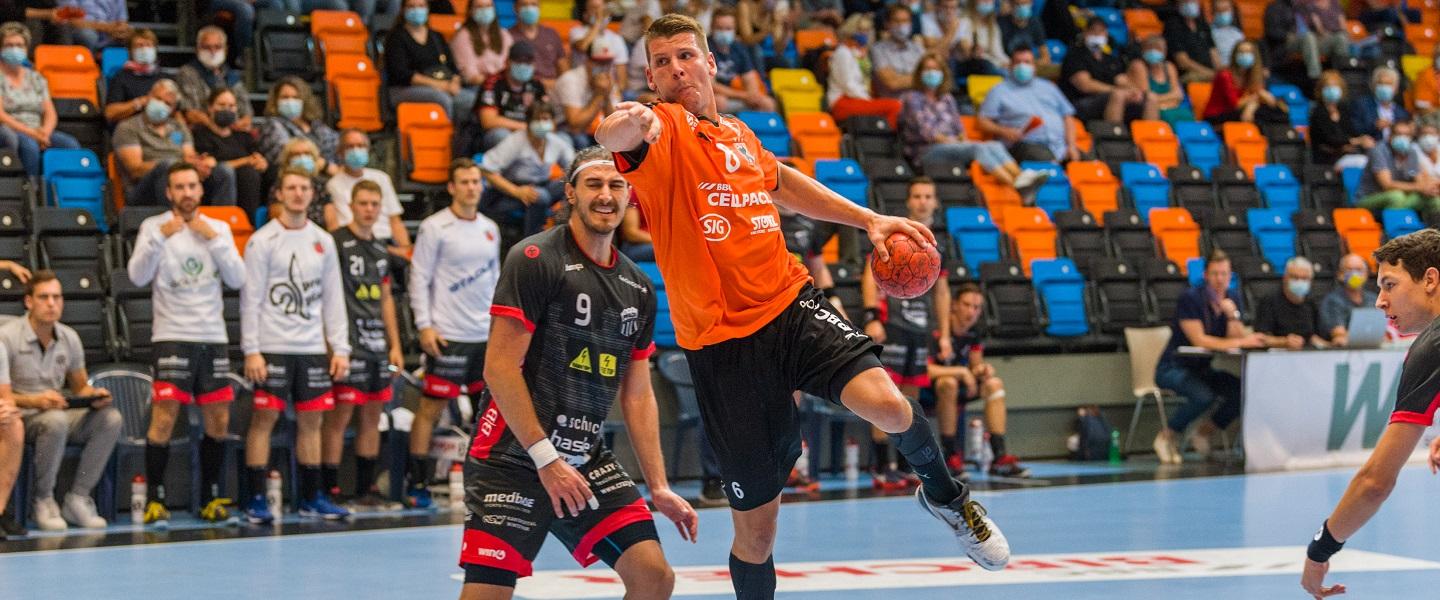 A positive COVID-19 test is not a piece of good news. Not at all. But for Dimitrij Kuttel, it might have been the domino piece that fell just at the right time to help save his life.
Kuttel has been a household name of Swiss handball, in a golden generation for a nation on the rise, both at club and national level.   
The 26-year-old right back is the captain of Swiss champions Kadetten Schaffhausen and has been an integral part of the team that, in 2020, qualified for the EHF EURO for the first time in 14 years.
However, as soon as it started to peak, Kuttel's career has been derailed by the toughest battle of his life.
And it all started with a positive COVID-19 test.
"We had a game in the EHF European League Men, against Eurofarm Pelister, in November 2020. After we returned to Switzerland, many of us started to feel unwell, therefore we underwent COVID-19 tests. Many of them came back positive, so we went into isolation.
"After the mandatory 10-day period of isolation, we were back on the court. Training again, I felt quite bad, so I went to the doctor. We did some tests and the diagnosis came back," said Kuttel.
It was lymphoma.
Lymphoma is a cancer of the lymphatic system, which is part of the body's germ-fighting network. 
It quickly became clear that it was serious. The result shook Kuttel to his core – Kuttel, a player who was easily one of the most physical on the court every time he started.
"We are talking about cancer and it is serious. Things start to pop in your head. You ask yourself what is going on inside you. You start to think about your own death.
"In the beginning, there were some thoughts: why did it happen to me, a young, fit person. But I realised I needed to think differently. Therefore, I switched on pretty fast and started to fight, I knew I had to fight to beat this," added the Swiss right back.
A story of survival
This time around, it was not about scoring goals – Kuttel had recorded 136 in 62 games for the Swiss national team. No, it was about survival, a fight the Swiss back had to back himself into.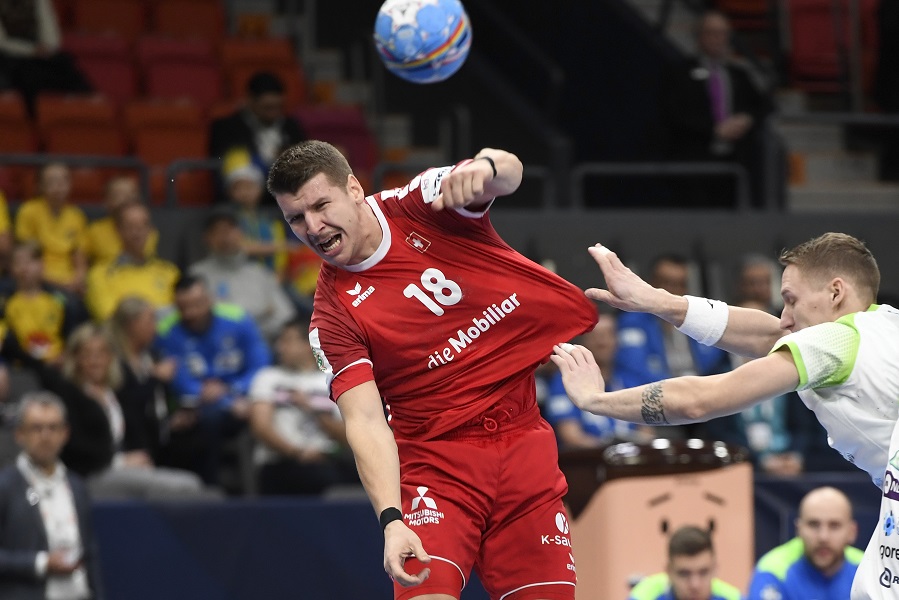 He swiftly underwent treatment, under the supervision of Kadetten's doctor. It quickly paid dividends, as the cancer went into remission.
Everything lasted about three months, and Kuttel had plenty of help from his girlfriend, his family and his teammates from Kadetten Schaffhausen and the Switzerland men's national team.
Many of the latter wrote Kuttel's number, 6, onto their shoes when they took to the court. Others wore shirts during trainings and warm-ups with Kuttel's number.
He was still part of the team, even if he could not take to the court and help his teammates.
"This made everything a bit easier. It was nice to see all the support, all the call to action decisions. It helped a lot. But it was me who had to go through this, in that treatment room, when I underwent the chemotherapy sessions. However, the support gave me exactly the strength I needed to beat this," said Kuttel.
The nightmare of the initial shock started to wear off, especially after the good news began to pile on. The cancer went into remission and Kuttel was finally getting better.
Unfortunately, the diagnosis meant that he could not represent Switzerland at the IHF Men's World Championship in January 2021, when the Swiss side made their comeback after a 26-year hiatus. In fact, Kuttel was not even born when Switzerland made their last appearance in the competition.
Switzerland finished 16th, progressing to the main round, ending Egypt 2021 with three wins and three losses. 
"It was a bittersweet feeling. Of course I was happy for the boys, for Swiss handball, but it was also the lingering feeling that I could have been there were it not for this situation," added the 26-year-old right back.
"Everything else is the cherry on top"
Pretty soon, Kuttel started getting better and better. And the thoughts started to creep in his mind. How about playing handball once again after this ordeal? Could it be possible? Or would it be just a dream?
Fast forward to September 2021 and the answer is clear. Kuttel is back for Kadetten Schaffhausen and he even scored five times in the EHF European League Men for the Swiss side.
It would not have been possible without a bit of help from his teammates and his own motivation to prove his career was not done.
"You know, when I was still undergoing my treatment, my teammates called me, we talked a lot, we even went out for a coffee. I felt part of a team and this helped a lot," said Kuttel.
Of course, the hiatus from the court is making Kuttel miss a step or two at times, as the comeback is still difficult. But with spirit and grit, displayed at every training session or game, everything is easier.
Kuttel agrees that the way up to the top is still long and littered with plenty of challenges. Yet, the smile he displays every time he takes the court is a game changer.
"I feel perfect, so happy to be back on the court, with my teammates to play the sport I love. I feel so much joy. The winning spirit is still there, but the overpowering emotion is the sheer joy to be on the court," he adds.
Ask any handball player and a vast majority would say that the most important thing is being healthy. It is a cliché, yet one that could not be any truer for Kuttel. After overcoming this challenge, the sky is the limit.
Or as he likes to put it: "Everything else is the cherry on top."
However, there is still one more thing the right back would want to do in his career.
"In handball, we will see where I land in the next years, but my dream is to be back in the national shirt."
"I want to honour this red shirt we all cherish so much," concluded the Swiss back.
Whether this happens or not, Kuttel is still a winner. We all could learn a lesson or two from the man who won the toughest match yet.
Photos: Swiss Handball Federation