28 Jun. 2019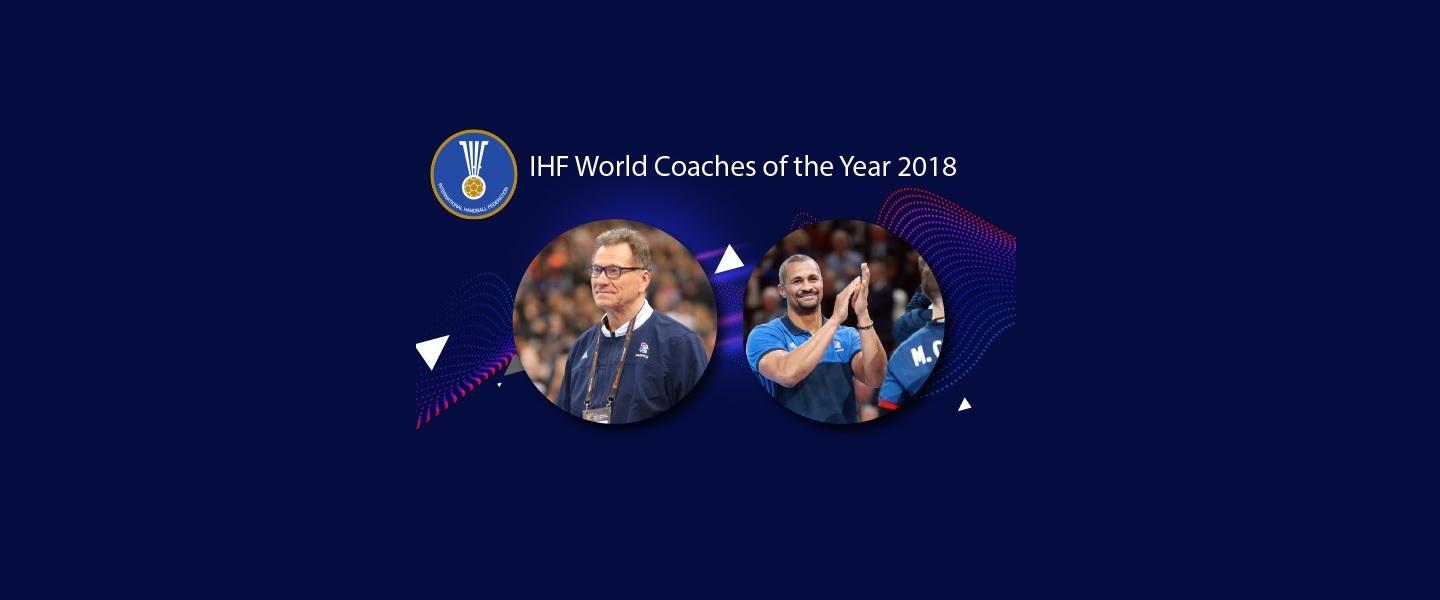 Highlighting the continued position of their national teams at the top of their respective rankings, France's two senior national squad coaches have been named 2018 Coaches of the Year.
A panel of IHF experts, national team coaches and finally a fan vote have decided that Olivier Krumbholz and Didier Dinart are the 2018 IHF Coaches of the Year. For France men's coach Didier Dinart, it is the second time receiving this award, just as well as for France women's coach Olivier Krumbholz, following his team's superb performances through recent years and at the home EHF EURO 2018 in particular.
Under Krumbholz's direction, the France national team has become the dominant side in women's handball. They have won medals at the four most recent major international championships, starting with silver at the 2016 Olympic Games, then bronze at the EHF EURO 2016. In 2017, France claimed their second women's world title after a 15-year wait.
In 2018 – the year for which Krumbholz receives the award – France became European champions for the first time, celebrating the title with a 24:21 victory against Olympic title holders Russia in the final.
Dinart is named Coach of the Year for male teams after France's bronze-medal win at the Men's EHF EURO 2018. He also led France to the bronze medal at the 2019 World Championship in Germany and Denmark this year, alongside co-coach Guillaume Gille.