15 Jul. 2019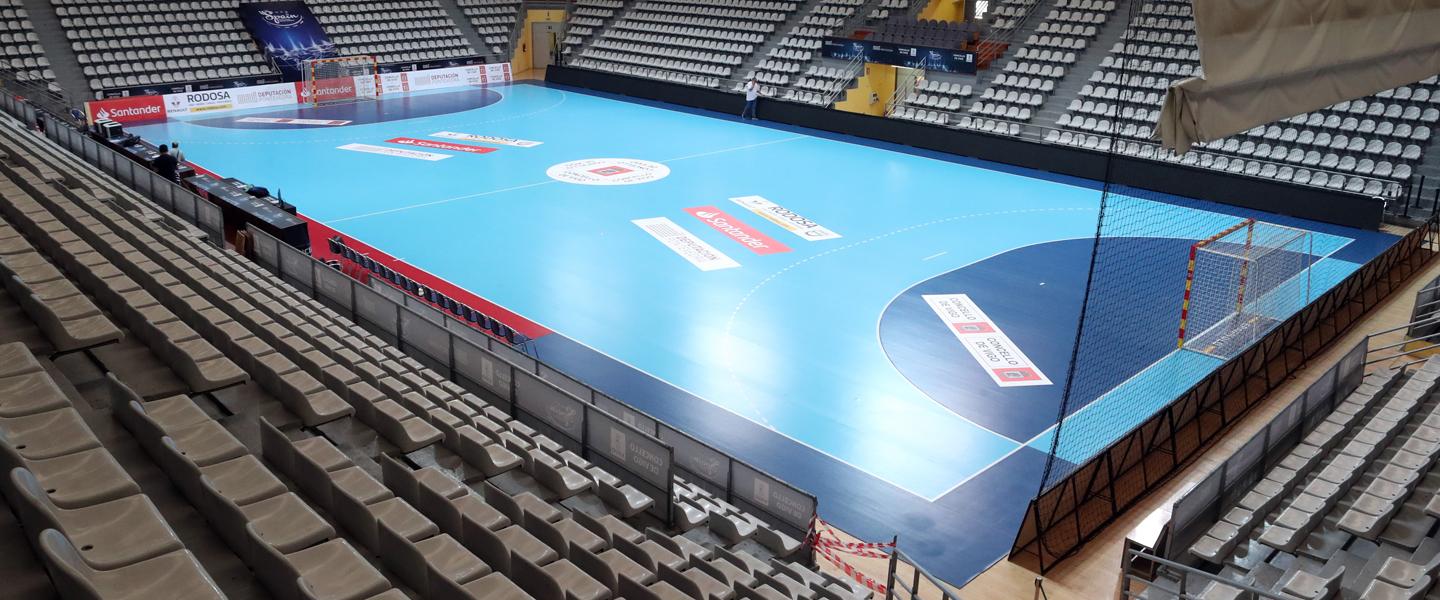 Group C of the 2019 IHF Men's Junior (U21) World Championship in Spain throws-off with three exciting clashes in what will be an historic day for Kosovo.
Their U21 side will become the first-ever Kosovan sports team at any age or in any gender to play at a world championship when they take on Croatia in the opening Group C match at the Pavillon Municipal de Deportes de Pontevedra.
Following that piece of history, Portugal will then take on Brazil at the same venue, before Hungary face Bahrain at the As Travesas Sports Hall, Vigo, due to host nation Spain playing their opening match against the USA in Pontevedra. Spain then move venue to Vigo while Bahrain and Hungary relocate to Pontevedra for the rest of the preliminary round.
GROUP C

Feature match: Croatia vs Kosovo
Pavillon Municipal de Deportes de Pontevedra – 17:00 local time
Fatmir Muhaxheri's Kosovo side will also add their name to the IHF history books when they throw-off against Croatia as they are the first-ever team to qualify for an IHF World Championship through the new IHF Trophy pathway, successfully booking their trip into the record books by winning the 2018/19 IHF Men's Trophy - Intercontinental Phase, held in Pristina in April.
But they face a tough introduction to global competition as they line-up against a Croatia side whose 1998-born generation is consistently impressing and achieving.
Davor Dominikovic's side grabbed silver at the U18 EHF EURO in 2016, their first major international championship, and a year later finished fourth at the 2017 IHF Men's Youth World Championship in Georgia. More recently, they finished sixth at the U20 EHF EURO 2018 but, despite being one of the strongest men's handball nations globally, the country has have never managed to win a medal at an IHF Men's Junior World Championship. 
However, despite the tough teams they will face, President of the Kosovo Handball Federation Eugen Saraçini, who has travelled with the squad to Spain, is in no doubt what he wants his side to achieve.
"We all aim to represent our young nation with dignity and pride," he said. "We have a generation of athletes with great sporting and humane values, and a passion for the game and competition, and we are hoping to demonstrate this in Spain, where we are certain everyone will do a fantastic job, for which this generation of athletes will remember fondly for the rest of their lives.
"Handball in Kosovo is on the rise, and this event will inspire the younger generation to join our growing handball family."
Four years after the U21 side were formed, Kosovo now face the world's best teams and with Croatia full of talent like left back Halil Jaganjac, who has represented the senior Croatia squad since 2017, and Georgia 2017 All-star Team right back Ivan Martinovic, it will be a tough test.
Portuguese hopes, Hungary look to emulate women
In the other games, the fourth-placed 2018 Men's U20 EURO side Portugal take on Ivan Maziero's Brazil, who finished second at the 2019 Men's Junior South and Central American Championship to qualify through to Spain. 
Many observers have enthused about the talent of this Portuguese generation which finished seventh at the 2017 IHF Youth World Championship and who will be looking to finish higher than their previous best in the junior world championship, sixth place, gained back in 2013.
"Our strong spots are our experience and unity and the ability to overcome difficult situations. On the other hand, we sometimes have a lack of rationality and can be a temperamental team," said Portuguese coach Nuno Santos ahead of the championship. "Of course, our dream is to become world champions, but we will focus on reaching the semi-finals first and then anything can happen."
Hungary face Bahrain in the final Group C match of the day and the Europeans will hope to repeat the success of their junior women on the world stage last year after they took gold at home. Leading the Hungarians will be right back Dominik Mathe and left back Zoltan Szita who have both played for the senior team. 
"One of the most important tasks of Hungarian handball is to train players with international experience and routine for the adult teams," said Hungary coach Janos Gyurka. "Our group is strong, and the players are working very hard to be well placed in the World Championship. Our goal is, of course, to finish in a high place, but we have tough opponents."
Bahrain qualified for Spain 2019 following a third-place position at the 2018 AHF Asian Men's Junior Championship and it will be just their second-ever appearance at an IHF Men's Junior World Championship after they finished joint 17th in 1995 in Argentina. Like Hungary, a number of Bahrain's junior players have been with the senior team.
Live stream for all matches will be provided on ihf.info. Simply click 'match details' for a live score, live stream option and all the match statistics.  
Group C – Pavillon Municipal de Deportes de Pontevedra: Tuesday 16 July
All times local
17:00    CRO vs KOS
19:00    POR vs BRA
20:30    HUN vs BRN (to be played at As Travesas Sports Hall, Vigo)