12 Mar. 2020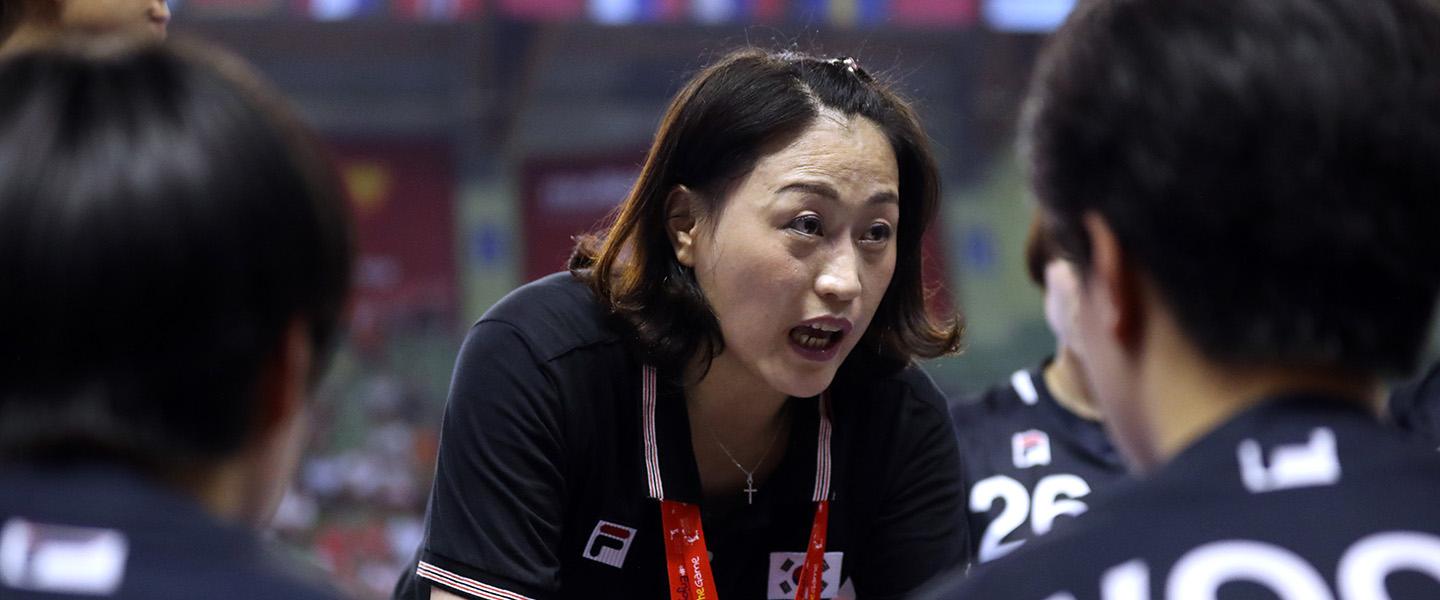 Throughout Gender Equality Month in March, the IHF celebrates women in various roles in handball in a special series. Part two focuses on record Olympian in handball, now coach and so much more, Republic of Korea's Oh Seong-ok. 
Five Olympic appearances, four medals – there is only one other handball player who can compare with the record of Republic of Korea's Oh Seong-ok. Alongside Russia's Andrey Lavrov, Seong-ok is the only handball athlete to have played so many Olympic Games. 
In 1992, she won the gold medal; in 1996 and 2004, she took silver; and in 2008, she celebrated bronze. The only Olympic participation where Seong-ok missed a medal was at Sydney 2000, when Republic of Korea reached the semi-finals and ultimately finished fourth. 

Seong-ok has retired from the court, but is as close to handball as ever. Since stopping as a player, she has moved into different fields including coaching, education, research and TV commentating. 
"I am currently a full-time leader of the Korean Handball Association, overseeing the activities of the Korean women's youth national team as well as the activities of the Performance Committee and the Women's Committee. I am also a member of the Korean Academy, conducting research on handball training standardisation programme," says Seong-ok. 
"I also teach handball to general college students in an effort to expand the basis of handball, working as a practical handball instructor in Dongguk University. Although there are not many opportunities to take other roles like a TV expert, I participate in other activities, as a handball commentator for example. I focus my life on handball even when people seek me for other requests."
A chance to pass on knowledge gained through a long on-court career
Seong-ok's work with the youth national team has resulted in bronze medals at the two most recent IHF Women's Youth World Championship, in Slovakia and Poland. The style of play implemented by the coach is something spectacular to see – handball is known as a fast game, but no team can match the pace played by these squads. 
When you see Seong-ok coaching, it is clear she lives the game together with her players. She pre-empts each and every movement and pass from the sideline, and her squad celebrates every positive moment enthusiastically.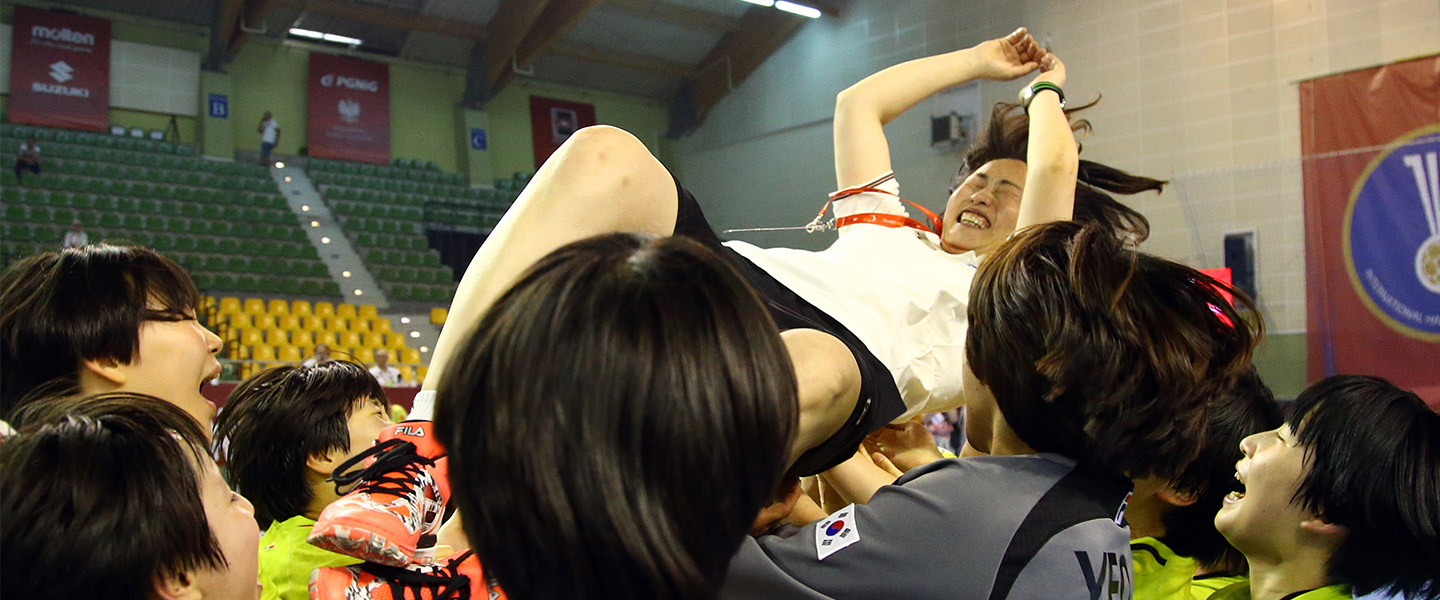 It is no surprise that Seong-ok's expertise and passion has led her to join the IHF's Commission of Coaching and Methods, and she was also part of the IHF analyst team at the 2019 IHF Women's World Championship in Japan.  
"Four years ago, I passed through a training course for international talent development, dreaming to be an IHF CCM member should an opportunity be given to me to partake in international activities," says Seong-ok. 
"Later, I had to lay aside the dream, thinking it would be impossible – but the dream came true in December last year. I couldn't believe it at first. My heart was filled with gratitude – a chance was given to convey my handball knowledge and know-how through my long career as a player. In addition, IHF CCM analyst members taught me well and led me so much that I have more confidence now." 
Seong-ok's work as an IHF analyst allowed her to observe the World Championship from a new perspective. As a player, she enjoyed her own success in the flagship event, being part of the Korea team that became the first non-European side to take the title, in 1995, then clinching bronze in 2003.  
From a tactical point of view, Seong-ok noted many developments since her own time on court, including an increased use of body feints, an impressive ability for and much more common use of faking passes, and more importance on working with the line player in two-against-two situations. 
In addition, the speed Seong-ok and Korea have been long known for has spread: "I considered it almost impossible to be a world-class team without quick break strategies, observing a lot of point-winning opportunities created by quick breaks into the middle as well as quick throw tactics."
"We support the development of emerging female leaders"
Korea's women's handball team have had more success than the men's, with a total of six Olympic, two World Championship and 17 Asian Championship medals, including a number of titles. The women's youth and junior sides have also made their way onto podiums. 
This success is a result of the tradition built around women's handball in the country, the focus on obtaining results in the different age categories in women's handball – and the fact that the roles for women are more limited. 
"We support the development of emerging female leaders and the full scope of their activities. Our second objective is to expand the base of medalist athletes, and Korea has higher expectations and greater interest in female handball than male handball. The reason for this is that women's handball is more popular in Korea than men's handball, because we still think we have the competitive edge to win medals on the Olympic and World stages," explains Seong-ok. 
"In Korea, the role of women is still very small compared to men. It is a system of administration that is centered on men, so it is exceedingly difficult for women to enter.
"Therefore, the focus is on the development of handball, particularly at the junior levels, and many women are active. Of course, it is developing considerably compared to the past, but I think it should be developed so that the ability to have the same recognition and support as men can be achieved."