04 Dec. 2019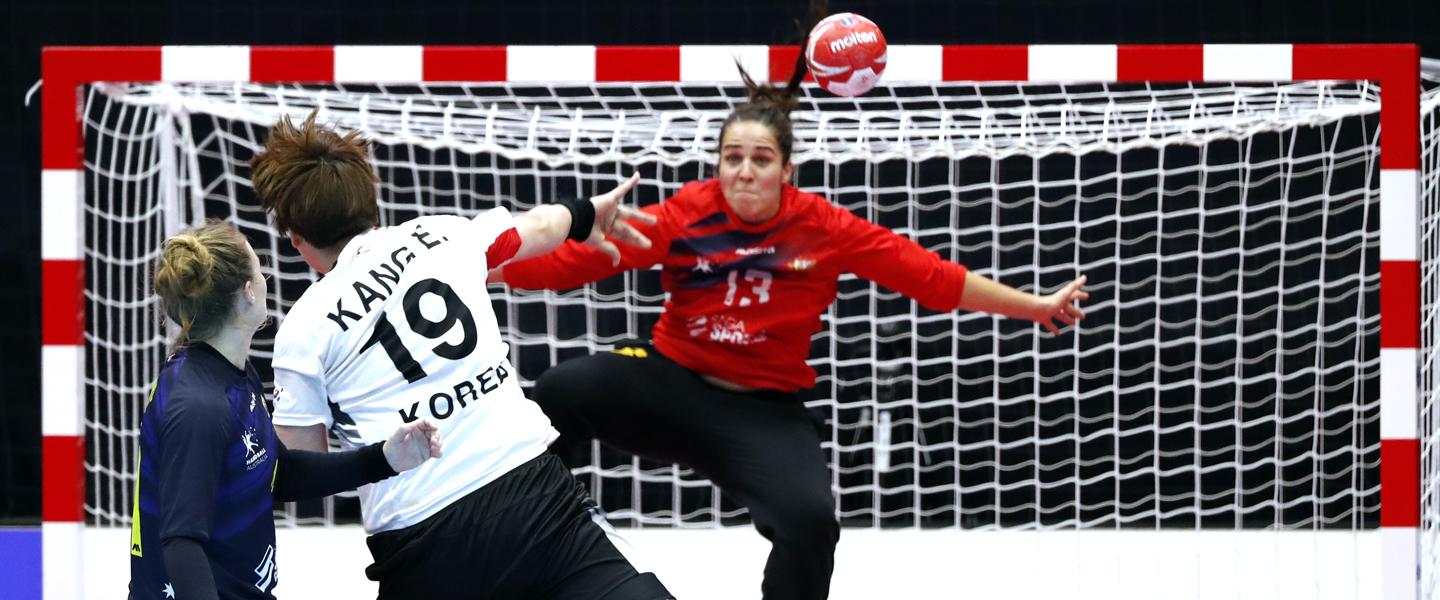 Australia's 10 first half goals were one less than the entire sum of their opening periods in their previous three first matches (11) as they finally showed their potential on the global stage, causing Korea to think twice about their path to victory.
However, coach Jae Won Kang's side led their Asian women's championship rivals throughout the 60 minutes and he watched Eun Hee Ryu put in another best player of the match performance – her third in four games to guide her side to a 34:17 victory and remain unbeaten in four.
GROUP B
Australia vs Republic of Korea 17:34 (10:18)
"I am not fully-satisfied with the result," said Korea coach Jae Won Kang after this closer-than-expected match. "This is because my players got distracted but nobody got injured and I would like to thank Australia and their players for the game."
It was a match in which Australia captain Sally Potocki made it to double figures in front of goal and one where she could finally face the media knowing her side had finally given the championship a look at their potential.
"After a particularly tough game yesterday (against France) it was nice today to show a little bit of what we can actually do as a handball team," said Potocki. "It was certainly a tough game but there are many positives we can take out of it and look forward to playing Brazil on Friday."
By the first quarter, Korea led 9:3 but a spirited performance saw Australia fight back, to end the half 18:10 down, but having 'lost' the second quarter just 9:7.
The second half saw Korea show more strength, limiting Australia to just seven goals, all scored by Potocki. This meant the Asian champions took a 34:17 win to go top of the group on seven points, ahead of the Germany vs France clash.
"We felt a little bit pressure to make a big goal difference," said Eun Hee Ryu. "We couldn't make that, but we got the result and we have to prepare well for the next game."
Heba Aly, one of Australia's coaching team was full of smiles after the match, citing the continuous improvement which Korea have been part of.
"Korea have supported us for the past three years and invited us to their tournament in Busan every year," she said. "They have helped us develop the Australian team and this is why we are here today.
"We have learnt from our mistakes in our past three games and I am happy what we did in the game today."
hummel Player of the Match: Eu Hee Ryu, Korea