01 Dec. 2019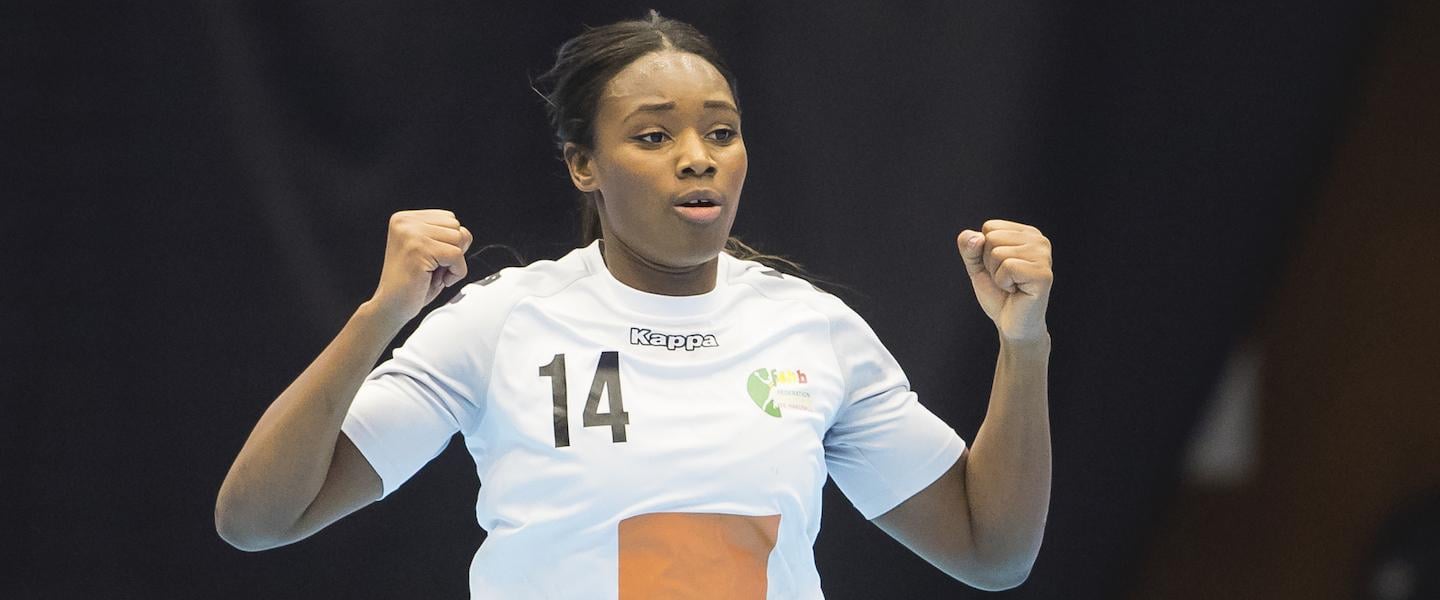 Senegal are the only debutants at the 24th IHF Women's World Championship, and the African side therefore arrived as something of a wild card, with outsiders having little knowledge on what to expect. But the team made an impression immediately. 
In their opening match, they played level with Montenegro and led the game for some time before ultimately succumbing to a 25:29 defeat. The distance during the game never stood at more than two goals in favour of either side until the final three minutes, when Montenegro secured the win with the final four goals. 
With such a performance in their first game, Senegal appear to have thrown Group C wide open. A decisive loss for Romania against Spain in the opening round also adds to the intrigue in this group. 
In round 2, when the two sides come back to face, it seems the chances are almost equal – something that could never have been predicted before throw-off at Japan 2019 considering Romania were semi-finalists at the last European championship, while Senegal are only in their first appearance on the global stage. 
Senegal have made it clear they are not just here – they are here to challenge and potentially cause some considerable surprises. 
Back Fanta Keita contributed five goals against Montenegro and was a key part of the threat to the European side. ihf.info spoke with Keita following their opening match to discuss the debut match, their approach at Japan 2019, and an important element of their team dynamic: fun! 
ihf.info: This was a very close exciting game all the way to the end – a great debut. How was the game for your perspective? 
Fanta Keita: Everyone knows it is the first time for Senegal that we are here for a World Championship. For all, I think it was a big high-level game, so we are very proud of the team, what we did on the field.
ihf.info: What was your focus against Montenegro? 
Fanta Keita: We knew that Montenegro are a very strong team – in defence and also attack it is very hard to play against these kinds of teams. But we have tried to have a good tactical game, to have good solutions to make goals. 
ihf.info: Of course, it is disappointing to lose a match, but do you still consider this a good start to the World Championship? 
Fanta Keita: Yes, we are all happy, but we are never really happy when we lose so it's difficult to say we are very happy. But it's good, because I think we didn't know if we could do this kind of game for the first time, so it's a very good start for the next games in the World Championship. 
ihf.info: It must have been a very special moment for you walking onto court. How did you feel?
Fanta Keita: It was just pleasure. Just pleasure for the whole team. In all teams there are big players. It's just a dream – it's a dream to be here. 
ihf.info: What is the overall goal for Senegal here in Japan? 
Fanta Keita: Just play, maybe like we have seen today. Just play like this all the time. Grow up again and again and again for progress, and be stronger game by game, step by step. 
ihf.info: Next you will play against Romania. What do you think about this match? 
Fanta Keita: We have all teams like Romania, Hungary, Montenegro – so it's very big teams who often play hard. So we know, like the first game, it will be like this all the time. 
ihf.info: What can you tell us about Senegal's preparation for the World Championship? 
Fanta Keita: We can explain but if you want to see what Senegal are doing during our preparation, you just have to come and see – because it's very fun, but we try to work hard, but also with good feelings. We dance and sing all the time. That's really important. 
ihf.info: What is the situation for handball like in Senegal? In the domestic competitions and African championships for example. 
Fanta Keita: I play in France. I never played club in Senegal, but we have had many international competitions in Africa. 
It's not the same at all. It's not the same game, it's not the same technical things, for all players and all teams. So it's different, it's very different. It's maybe more physical, African games. Now we see here it's also physical but with a tactical game. 
Senegal will meet Romania for their round 2 match at 18:00 local time in Kumamoto.