08 Dec. 2019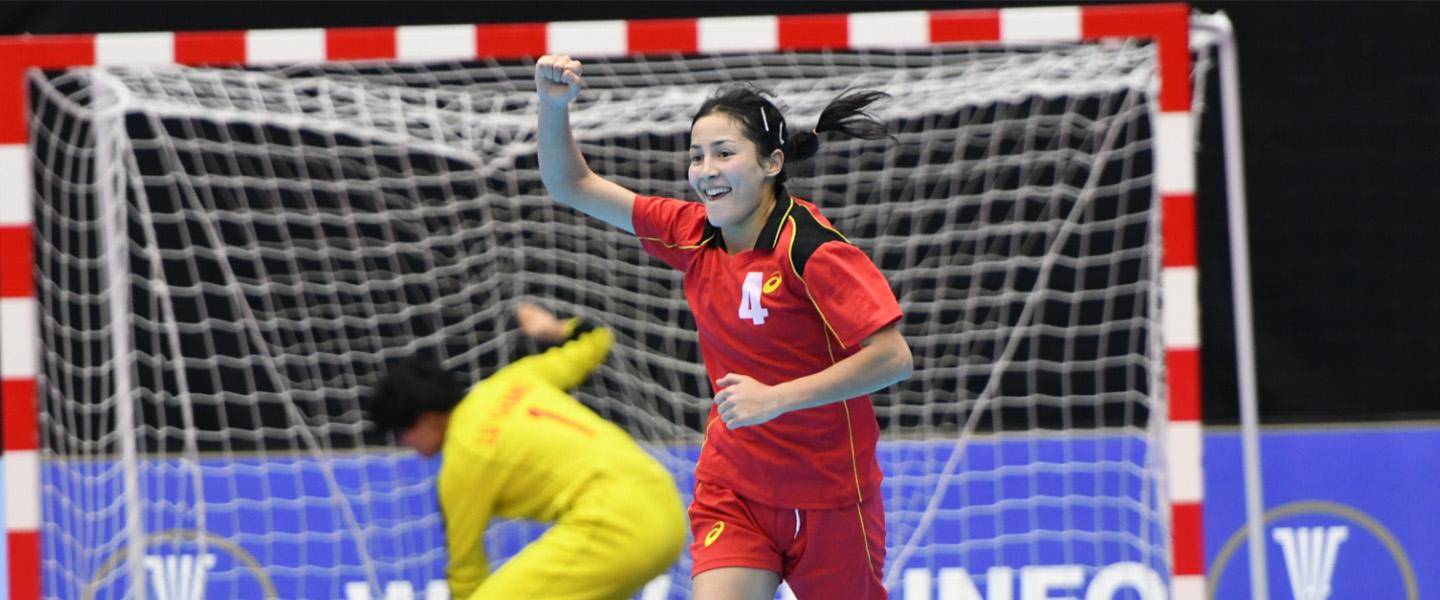 The second President's Cup match in Kumamoto Prefectural Gymnasium saw a tight encounter between two Asian sides: Kazakhstan and People's Republic of China. Both teams had finished last in their respective groups and were hungry for their first win. 
In the end, Kazakhstan have proved to be too strong for China and claimed a six-goal victory.  Kazakhstan will face Cuba tomorrow in the match for 21st place, while China will play Australia for 23rd rank. 
PRESIDENT'S CUP
Kazakhstan vs People's Republic of China 29:23 (16:15)
China started stronger into the match and claimed an early 3:0 lead. However, Kazakhstan were not impressed by that and slowly reduced the gap, equalising at 4:4 in the sixth minute. 
Once the game was level, neither of the teams were able to pull away and take a decisive lead in the first 30 minutes, resulting in a half-time score of 16:15 in favour of Kazakhstan. 
The second half threw off and now it was Kazakhstan who had the better start. Within 10 minutes they had increased the lead to six (22:16) and did not let go of it until the final whistle. The closest China got was in minute 50 when the scoreboard read 24:20 but Kazakhstan answered quickly and even managed to pull eight in front (28:20). Despite all their efforts, China were not able to close the gap and ultimately lost by six, 23:29. 
Top scorer of the match was Sevara Rejemetova from Kazakhstan, who scored eight goals at a remarkable rate of 100%. China's best scorer was Jin Meng Qing, who already scored 27 times during the competition and added another seven to her tally. 
hummel Player of the Match: Sevara Rejemetova (KAZ) 
Photo: JHA/Sports Event