19 Jun. 2019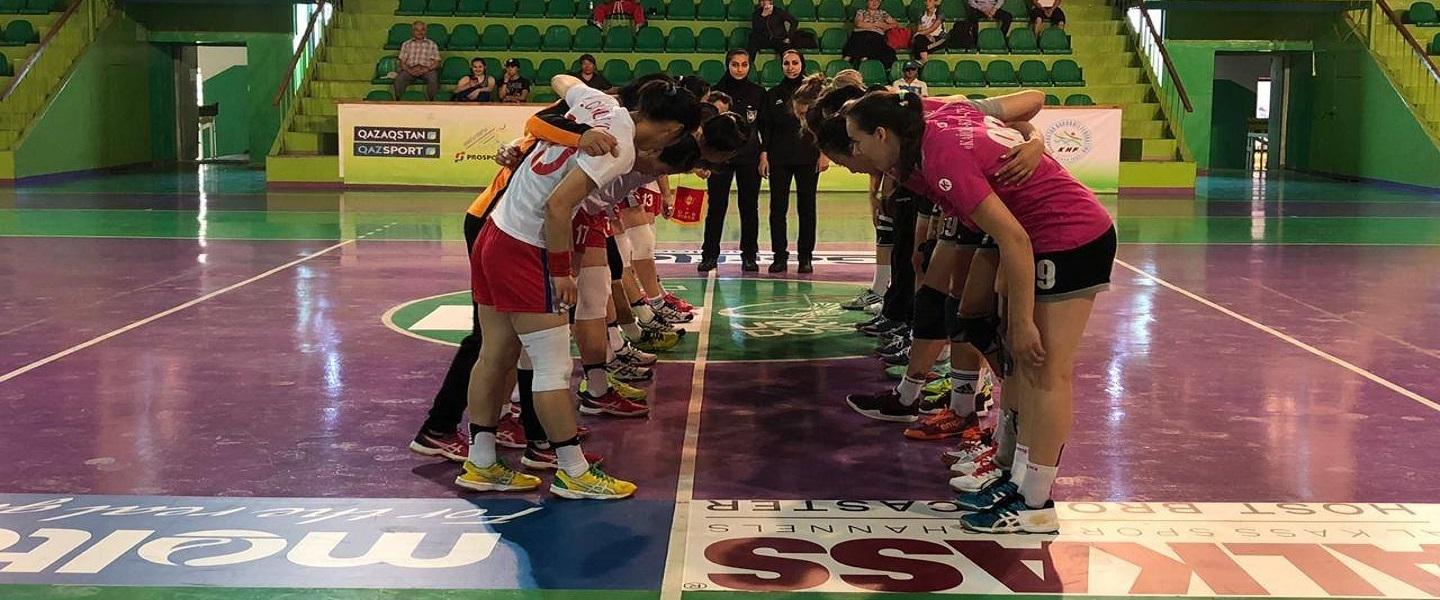 The fourth edition of the Asian Handball Federation's (AHF) Women's Club Championship, currently underway in Kazakhstan's largest city, Almaty, welcomes a rest day today (Wednesday 19 June) at exactly the halfway stage.
Six of the scheduled 12 games have been completed following three days of match action at the Dostyk Universal Sports Complex (USC Dostyk).
Home side, Kaysar Club lead the group table with three wins from three, having defeated 4.25 Club from the Democratic People's Republic of Korea, AGMK Club from Uzbekistan and fellow Kazakh side, Almaty Club, who won the title last year, ahead of Kaysar.

Following the rest day today, three further match days will follow with all teams playing each other once again and the winner of the league taking the title.

Follow the championship through the Asian Handball Federation's social media channels - Facebook, Instagram and Twitter.
RESULTS
Teams: AGMK Club (AGM), Kaysar Club (KAY), 4.25 Club (PRK), Almaty Club (ALM)

Sunday 16 June
AGM vs KAY 28:44 (10:20)
PRK vs ALM 26:19 (11:8)
Monday 17 June
PRK vs KAY 30:33 (15:18)
AGM vs ALM 22:35 (10:15)
Tuesday 18 June
AGM vs PRK 27:49 (15:25)
ALM vs KAY 26:27 (14:16)
MATCH SCHEDULE
All times local
Wednesday 19 June
Rest Day
Thursday 20 June
15:00    KAY vs AGM
17:00    ALM vs PRK
Friday 21 June
15:00    KAY vs PRK
17:00    ALM vs AGM
Saturday 22 June
13:00    PRK vs AGM
15:00    KAY vs ALM
Photo: Asian Handball Federation