11 Sep. 2020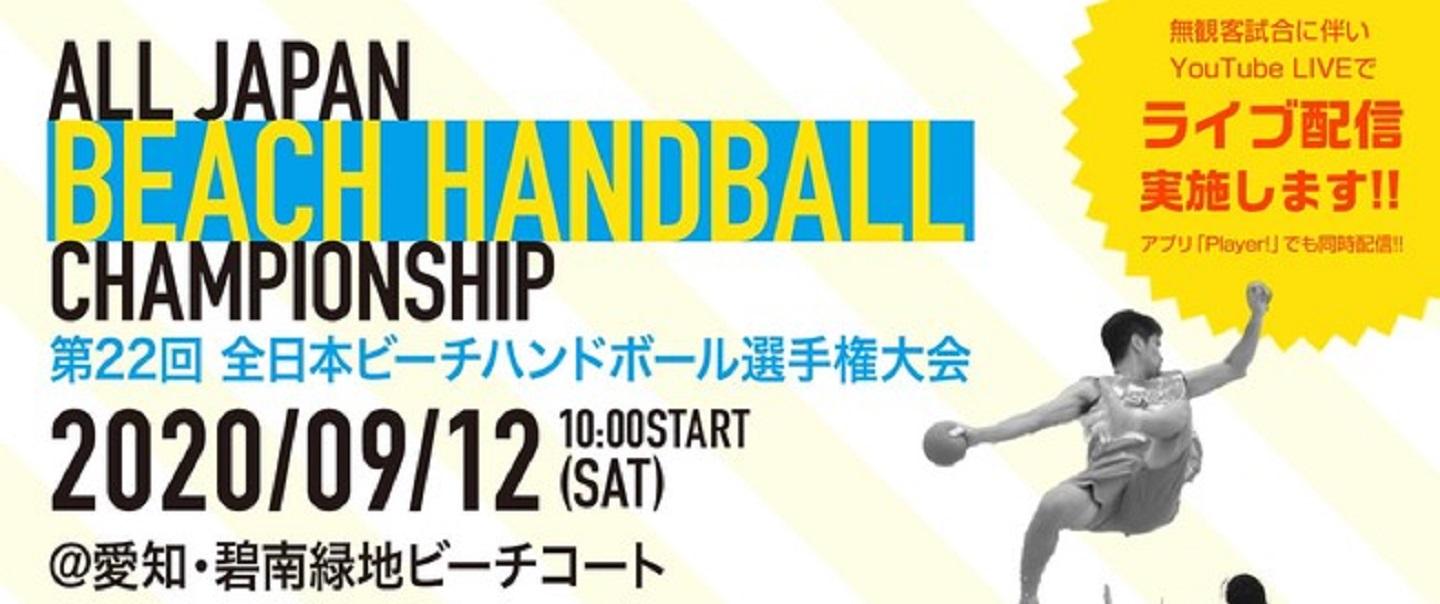 The 22nd All Japan Beach Handball Championship takes place on Saturday, 12 September in Hekinan City, Aichi Prefecture.
The competition for senior players will feature four men's teams and three women's teams competing throughout the day from 10:00 to 17:00 (local time).
The men's competition sees Cherry Blossom take on SHC Hamamatsu in the first semi-final and BHC TOCHIGI face BBK in the second semi-final, with the winners playing for the championship title and defeated playing for third place.
The women's competition features HC fine, Thetis Tokyo and SWAG competing in a round-robin league format, with the winners of the league claiming the national title. 
"We are glad to be able to hold the 22nd All Japan Beach Handball Championship this year while numerous sport events have been cancelled in Japan and around the world due to the COVID-19 pandemic," said Kanji Wakunaga, Japan Handball Association (JHA) President, to ihf.info.
"This Championship will be held safely by closely following our own safety guidelines, without spectators. All the matches will be streamed live online, making it possible for all the fans in Japan to watch the exciting performance of beach handball.
"We are sincerely hoping that this event will promote the attractiveness of beach handball and will be a step towards further developments of the sport in Japan in the future."
A number of Japan's national team players will be participating, including those who participated in the 7th Asian Men & Women's Beach Handball Championship, held in China in June 2019. Japan's men's side finished 10th in the continental championship, with their women finishing sixth.
Handball fans around the world can watch all the matches via livestream on the JHA YouTube channel.
Alternatively, the Japanese livestream platform 'PLAYER!' will also be showing the games:
Men's competition: https://web.playerapp.tokyo/competition/7777
Women's competition: https://web.playerapp.tokyo/competition/7778
You can also follow the championship via the JHA Twitter account which will be positing updates throughout the day at @JHA_handball. 
Match Schedule (local times)
Women's Competition
11:40    HC fine vs Thetis Tokyo
13:20    SWAG vs HC fine
15:00    Thetis Tokyo vs SWAG
Men's Competition
10:00    Cherry Blossom vs SHC Hamamastu
10:50    BHC TOCHIGI vs BBJ
12:30    Men's 3rd place match
14:10    Men's final
PHOTO: Japan Handball Association