13 Jan. 2022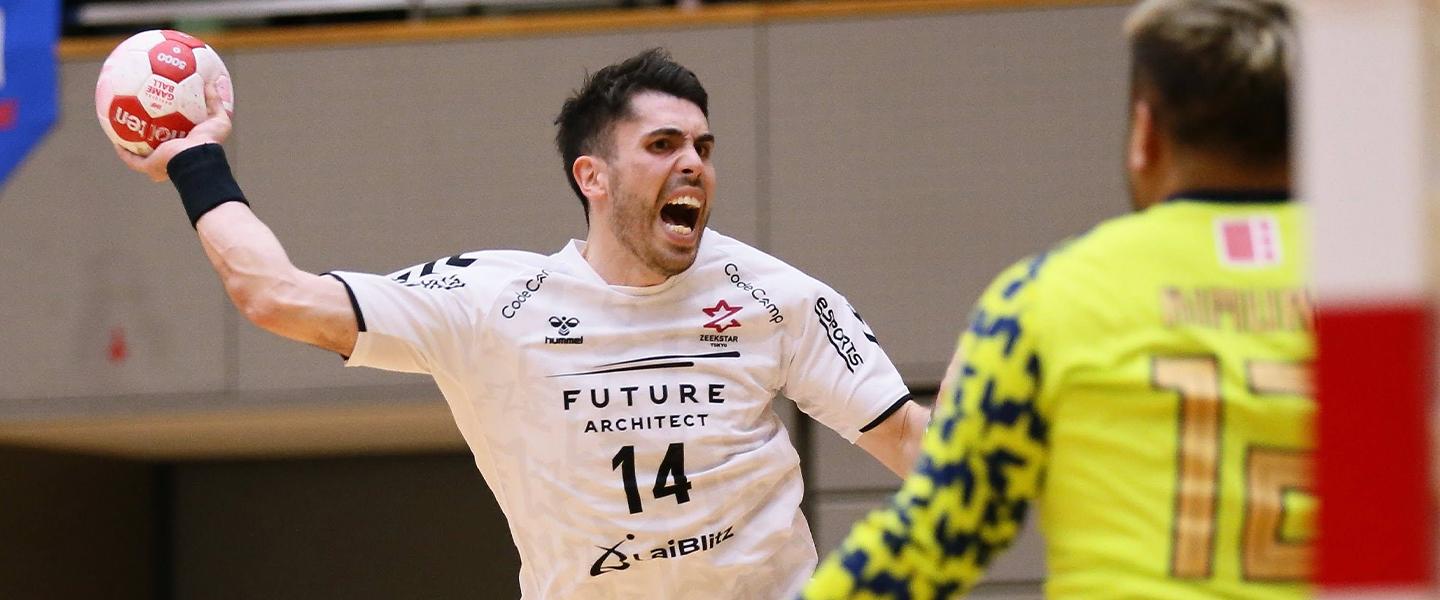 The Japan Handball Association (JHA) recently announced plans to restructure and relaunch the Japan Handball League (JHL), with the refreshed and revised men's and women's editions set to launch in two years, February 2024.
Following on from a spike in interest of the seven-a-side game with both Japan sides performing against the world's best at the Olympic Games Tokyo 2020, plus a healthy beach handball scene, club and player-led plans have been made to ensure a secure future for the game in the Asian country.
According to the launch material, the "… the number of visitors to the Japanese league is steadily declining and the average annual expenditure of about JPY 200 million (CHF 1.6 million), including personnel expenses for each team, is becoming a heavy burden".
Therefore the JHL have sought to establish a "sustainable business … and organisational foundation," which feature league-led single entity management and dual careers for players involved, i.e. professional activities while working.
The league is currently accepting applications from teams wishing to participate. Teams will need to build "… a strong business foundation with fans and local residents".
A variety of criteria across eight topics are required for participation including: 'Sharing the philosophy' – recognising that the league is based on multi-stakeholders and support the idea of valuing the region and fans in particular, 'Team name requirements', 'Arena requirements' – home arena of minimum 1,500 capacity, with 80% of home games played there, 'Financial requirements' – including three-year business plan, 'Support document requirements', 'Youth team requirements' – all teams will be required to own or have a tie to a U12 youth team, 'Player contract requirements' – no less than 16 and no more than 22 players should be registered with 11 or more signed to the league's unified contract and 'Business requirements' – including mascots, logos, media etc.
"Each team spends an average of 200 million yen a year and has little income, if this situation lasts for 10 or 20 years, it is unlikely that it will continue," explained Kazumasa Ashihara, representative director of the JHL. "In order to maintain the sustainability of the business, we have devised a new league concept in order to build a solid earning structure.
"Team meetings with all (current) 21 male and female teams were held nine times each and a player questionnaire was answered by 245 people. A fan questionnaire was answered by 905 people. After analysing the strengths and challenges of the handball world and discussing with the board of directors, we came to this announcement."
For Nozomi Hara, Japan women's team national team player, she is well aware of the balance between a professional and sporting career. Playing her club handball for Mie Violet Iris, each player there is invested in the local community, with Hara working at a company in Suzuka City, Mie Prefecture.
"I work full-time and practice at night. My main job is to deal with customers who belong to general affairs and input work on a PC," she said. "With the understanding of the company, I am taking a break from work on the match day and the day before if I move the day before. I play handball as an athlete, and I still have a longing for it. I think that the situation where you can live with only handball is more of a longing as a handballer than a goal.
"The concrete image is not clear yet, and there is a feeling of "what will happen?," she added about the new league. "There are few Japanese leaguers who have experienced professionals so far, and I think there are many players who do not know what a professional is.
"However, as long as you become a professional, you will have to take responsibility as a professional. If you feel a sense of responsibility that you have to do more because you are a professional, your approach to competition will change. That is positive and I think it will strengthen the overall competition.
"We hope that the league will have an exciting environment and atmosphere for the viewers. Of course, I think there is an exciting atmosphere with the support of many fans in the current Japanese league. In the new league, I think that the feelings of the players will change just by changing the pre-match production, and fans should be excited to ask: "What's about to start?"."
"There is only potential and hope," added Japan men's team player Remi Anri Doi about the new proposed league. "I hope that Japan can grow … even if you suddenly become a professional league, not everything will be solved and it may take some time but without some chance, no change will occur.
"There is a risk of starting something new, but those who cannot take the risk cannot change anything."
For more information visit www.jhl.handball.jp. 
Photos: Japan Handball League