08 Aug. 2019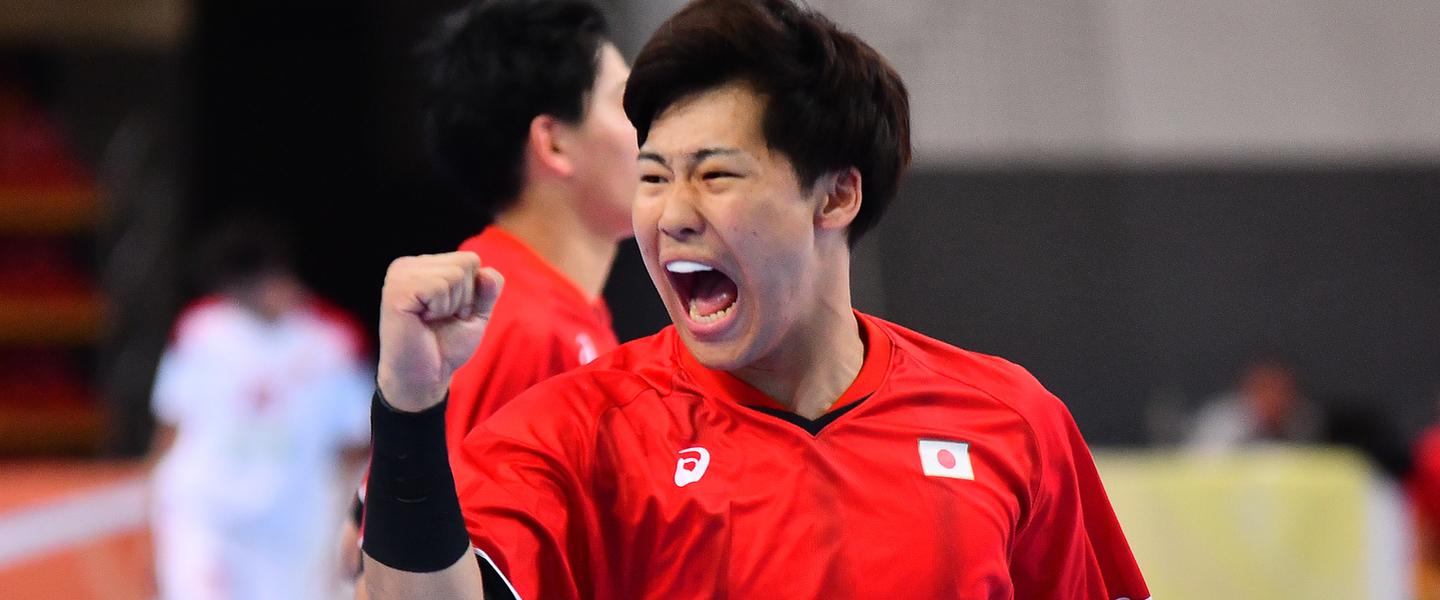 Japan opened round two for Group C at the 2019 IHF Men's Youth World Championship with a victory over Bahrain that saw them collect their first points in the competition. Japan took the lead after 10 minutes and were in control right through to the final whistle. 
GROUP C
Japan vs Bahrain 27:24 (14:11)
The last time the youth squads from Japan and Bahrain met, it was Bahrain that celebrated victory – in the 2018 Asian Men's Youth Championship final. That match also ended in a three-goal difference, but for Bahrain. It was therefore a great win for Japan in the opening game in Boris Trajkovski on Thursday afternoon.
Japan never allowed Bahrain to hold the advantage, though the score stood level more than once in the first 10 minutes. Once Japan opened a two-goal gap, 6:4, off a breakthrough goal from Shota Fujikawa – who finished the game as one of his side's top scorers with a perfect five goals from five attempts – they maintained the edge for the rest of the match. 
Bahrain managed to come painfully close, within one goal, multiple times as the clock ticked on. However, Japan always reopened a clearer advantage and never allowed their opponents to equalise. The last time Bahrain were behind by only one goal was at 16:15 in the 40th minute. 
One weakness for Japan was that they relied heavily on their starting side in the first 30 minutes, with three players combining for a total of 10 goals in the first half and no rotation of the field players in this period. The second-half effort was more evenly shared. 
Japan finished with a three-goal victory, but as late as the 60th minute, Bahrain still had the chance to level. At that point, the Asian champions were behind 24:26, before Fujikawa scored the match winning goal. 
Player of the match: Taiga Tsutaya, Japan
Photo: WCH2019 / Filip Viranovski