02 Dec. 2019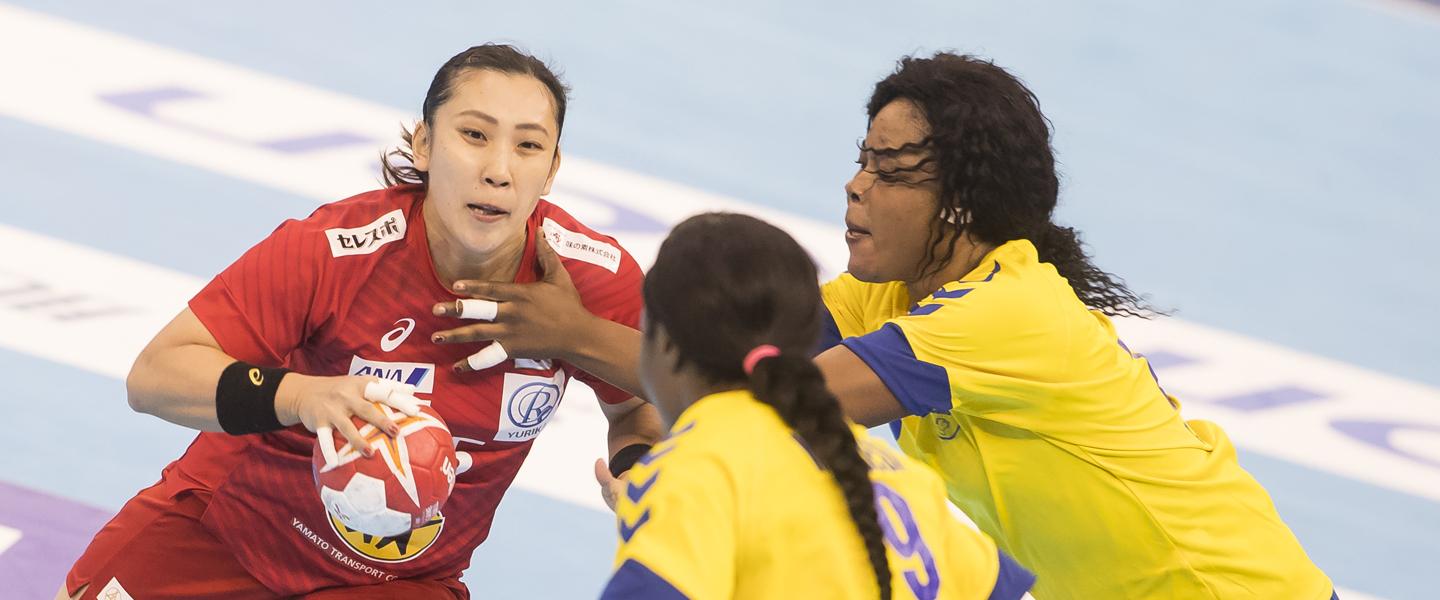 There were no nerves on show for Japan in their second match of the 2019 IHF Women's World Championship as the hosts dispatched Democratic Republic of the Congo 28:16 in front of 5,000 fans at the Park Dome in Kumamoto.
GROUP D
Democratic Republic of the Congo vs Japan 16:28 (9:17)
Leading 5:0 for nearly the first 10 minutes, Japan were in command of their second clash at their home competition as the African nation could not repeat their impressive start against Sweden on the opening day, when they were behind by just three at the half-time break (11:8).
Today was a completely different story for them though as Japan saw just 10 different players score in an attacking performance which saw 45 attempts on the Congo goal.
Japan coach Urlik Kirkely rotated his side completely, giving goalkeepers Yumi Miyakawa and Sakura Kametani a half each and the remaining 14 players a big chunk of time as well - all good preparation for their clash with Sweden tomorrow.
Cecilia Errin again impressed in goal for DR Congo, with nine saves, but it was not enough for her side who had to take their first time out after just 12 minutes, already six down (8:2).
By the 15-minute mark it was seven (9:2) and that had extended to eight at the break (17:9) after Tomomi Kawata struck four times in a nine-minute spell in the second quarter.
DR Congo could only manage seven second half goals as Japan eased through the final 30 minutes, ensuring that no injuries were picked up and the whole squad got a run out in front of their home crowd who went home satisfied with an effective performance.

"It's fantastic to be part of a match with these amazing African players," said Kirkely. "We all in the handball world can learn a lot about those individual speed skills; they are so explosive and you really, really have to take care in the man-to-man situations.

"Our game plan was to try and stress DR Congo as much as possible and I think most of the time most of the time we had good luck with that in our defence.

"We made too many mistakes at the end where we might have had scored a few more goals in the situations we were in today, and we will need that concentration for the next games definitely. Overall two matches, two victories at the beginning of the world championship and we are satisfied."

hummel Player of the Match: Mana Ohyama, Japan