27 Nov. 2019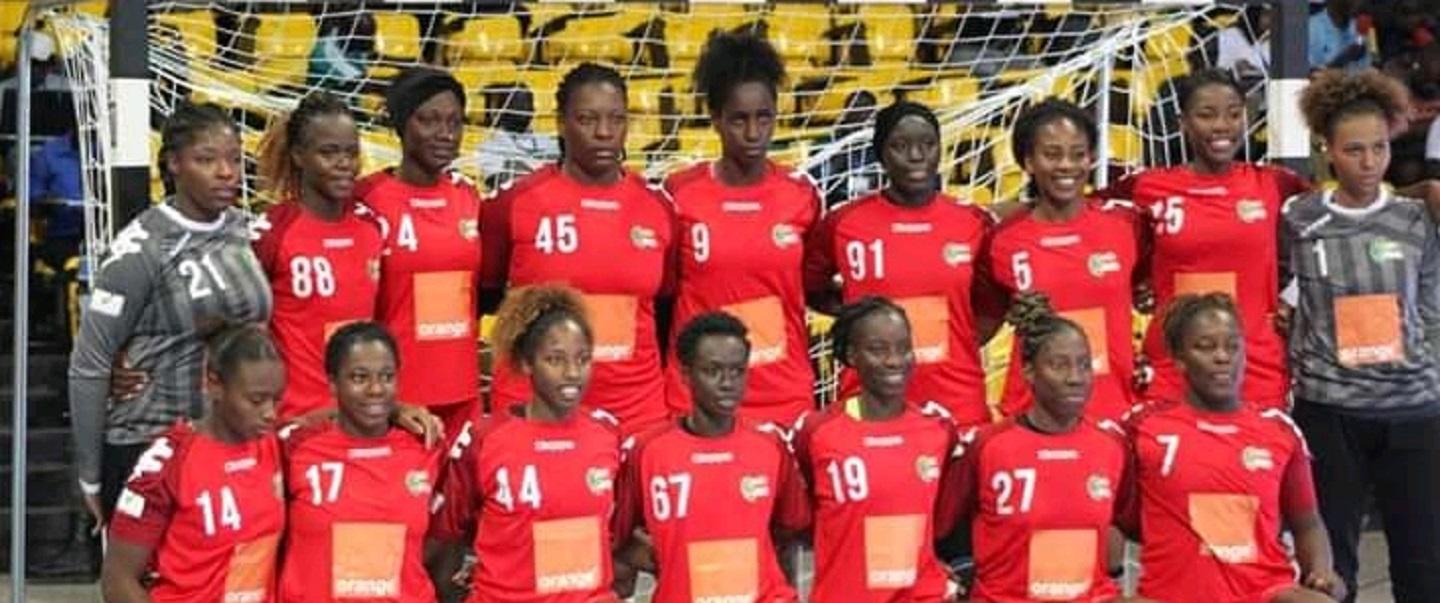 This month, ihf.info will share team previews of the participating nations at the 24th IHF Women's World Championship that starts on 30 November.
Monday, 10 December 2018 will go down in Senegalese handball history. The 'Lionesses' defeated DR Congo 22:21 (11:9) in the semi-finals of the 23rd edition of the CAHB African Women's Championships in Brazzaville, Congo, to make it to the gold medal match and with it, booked their spot at the 2019 IHF Women's World Championship in Japan.
This is the first time Senegal have ever qualified for a senior IHF Men's or Women's World Championship and just the second time they had reached one of the top two places in the continental championship, following their second place at the first-ever African women's handball championship in Tunisia in 1974.
The final saw Senegal take on Angola and it was a real battle between the record title-holders and their challengers. After six minutes, Senegal, coached by former Fleury Loiret HB, Nantes HB and Rostov Don coach Fred Bougeant, were 3:1 up and it was to get better as they went on a 6:0 run to lead by eight goals (9:1) in the 17th minute and stun the Angolans, who had won 12 of the last 15 championships.
But the record title-holders can never be discounted, and a strong second 15 minutes of the first period saw them come back to just three goals down (10:7) at the break and the Angolan side, led by Portuguese-speaking former Brazil women's coach Morten Soubak, went on their own 6:0 run to take a 13:10 lead in the 44th minute.
Senegal tried to keep in touch, but with under four minutes left, the Angolans extended their lead to six (18:12), before the 60 minutes ended with them five in front (19:14) and a record 13th continental championship in the bag.
"We had a dream lead at 9:1 in the first half," said Bougeant after the match. "But then we had no energy and Angola could use their high level experience, but to restrict them to just 19 goals is a great performance.
"I want to congratulate my players and thank all the staff and leaders involved with Senegal handball – our project is launched, we will learn and come back stronger."
They had reached the last four by beating Cameroon (23:18), Tunisia (26:21), Algeria (35:22) and Cote d'Ivoire (32:22) in the preliminary group and then a key victory against Guinea in the quarter-finals, 23:16.
Senegal did not participate in the African Games in September this year, but were in contention for a Tokyo 2020 Olympic Games spot when they hosted the 2019 CAHB Women's African Olympic Qualification Tournament at Dakar Arena, 30 kilometers from Senegal's capital, Dakar – a venue which will be used for the 2022 CAHB Women's African Championship, also known as the 'Africa Cup of Nations', or CAN.
After defeating DR Congo 29:18 (11:8) in their first game, thanks to five goals each from Hadja Mama Cisse and Dienaba Sy, Senegal played Angola with the winner qualifying through to Tokyo, but the Angolans impressed in the first half with a strong defence, restricting the home side to just six strikes in the first 30 minutes, leading 12:6 at the break.
Despite the large deficit, Senegal fought hard to come back in the second period but as the game entered its last quarter they still found themselves with a mountain to climb and when the Angolans increased their lead in the final minutes to seven, the players and coaching staff on the bench were already congratulating each other on the victory, which eventually was by eight goals (22:14).
That disappointment again at the hands of Angola had to be put to one side as Bougeant and his side now focus on Japan 2019, with a preparation camp starting at the recently-opened National Training Centre at the end of October where he names his final squad of 20 players, many of whom play their club handball in France.
"The Olympic Qualification Tournament has helped to reposition handball as a major activity in Senegal," said Bougeant at the beginning of the camp. "Despite our disappointment we are reducing the gap, little-by-little, not fast enough for the impatient, but it's sport and we look to position Senegal as a stable team in the future and sustain our performances.
"Kumamoto is a great opportunity to wear highly and proudly the colours of Senegal and Africa and we will enjoy every moment with a smile, character and the desire to discover our highest level on the global stage."
Looking to lead them forward are Senegal's key players Raissa Dapina (right wing) and OGC Nice Cote d'Azur Handball teammates and EHF Cup participants Dienaba Sy (left wing) and Hatadou Sako (goalkeeper). Sako was voted as best goalkeeper in the French league last season.
Coach: Fred Bougeant
Key players: Raissa Dapina (right wing), Dienaba Sy (left wing), Hatadou Sako (goalkeeper)
Qualification for Japan 2019: 2018 CAHB Women's African Championship – Second place
History in tournament: 1957-2017: DNQ 
Group at Japan 2019: Group C (Romania, Spain, Hungary, Senegal, Montenegro, Kazakhstan)