18 Nov. 2019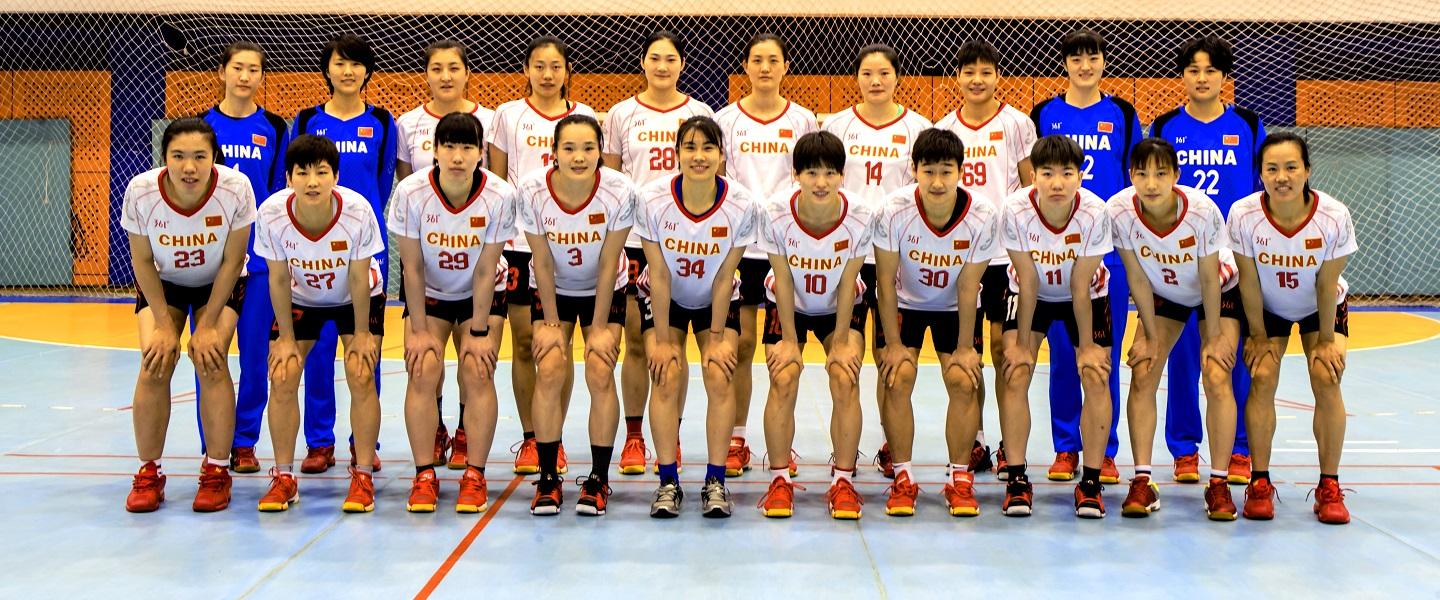 This month, ihf.info will share team previews of the participating nations at the 24th IHF Women's World Championship that starts on 30 November.
After their equal-worst ranking in IHF Women's World Championship history last time around with a 22nd place finish at Germany 2017, the People's Republic of China moved quickly to install German coach Jorn-Uwe Lommel at the helm, replacing Danish coach Jesper Holmris, but his role he would finish just before Japan 2019.
Despite the lowly-placed finish back in 2017, China were missing many key players for their matches in Germany due to club commitments at provincial level. Their campaign saw them pick up just one point in their preliminary group campaign, drawing 26:26 against Cameroon before defeating Tunisia (32:31) and then losing to Paraguay (23:21) in their 21-24 placement round matches.
Their first real test under Lommel, at the 2018 Asian Games, saw them defeat Japan in the semi-final 32:31 thanks to a strike from Lan Xiaoling with just over 90 seconds remaining, but the side eventually lost to Korea in the final, 29:23.
Later on that year, in December 2018, Lommel and his side qualified for Japan 2019 thanks to a bronze medal at the 17th edition of the AHF Women's Asian Championship, held in the same city as that being used for Japan 2019, Kumamoto. They managed to overcome Kazakhstan 27:21 in the 3/4 placement match, using their quick-paced 3-2-1 defence which followed a 23:21 (11:11) semi-final defeat against the hosts last December.
Lommel, who had previously coached Egypt, winning the African title in the early 2000s, and coached with Fuchse Berlin and THW Kiel, had admitted his clear goal for the role was to qualify for the Tokyo 2020 Olympic Games but his side came up short in their first real opportunity, finishing second to Korea at the 2019 AHF Women's Asian Olympic Qualification Tournament, held in Chuzhou, China earlier this year, in September.
His side were easily beaten 32:20 by Korea in the round-robin tournament and also by the People's Republic of Korea (25:22) but did enough in their remaining games to secure second place, and another chance for Tokyo 2020 qualification at the IHF Women's Olympic Qualification Tournaments to be held next year.
Handball in China is currently undergoing a gradual reformation with the aim of returning to the glory days of the mid-1980s, a period when the Chinese women's team won bronze at the 1984 Los Angeles Olympic Games.
Members of that medal-winning team were in Chuzhou to cheer on the team, but it was not enough to spur them onto victory against a Korea team who have qualified for every single women's Olympic Games handball competition since that 1984 edition.
A number of the national team players were part of the guest side 'Chinese National Club' at the inaugural IHF Women's Super Globe, held in August in Wuxi, China. Coached by Lommel, the club finished as runners-up to Angolan side Primeiro de Agosto in the final.
Yan Qun Lin (right back), Hai Xia Zhang (right wing), Xiu Xiu Tian (left back), Meng Meng Mo (line player), Yu Rou Yang (goalkeeper), Ru Qiao (line player), Lei Zhou (right wing) and Meng Qing Jin (centre back) were all in Wuxi with the club team and have been named in the 28-name squad for Japan 2019 – but not by Lommel, as he was replaced just before the championship with the Danish coach Heine Ernst Jensen.
Jensen, has a wide-ranging coaching CV with experience at IHF Women's World Championships, having coached Germany at the 2011 and 2013 editions in Brazil and Serbia respectively, as well as at the European championships in 2012 and 2014. At club level he has worked in his home country, as well as in Norway and Germany, where he won a couple of league championships with HC Leipzig. More recently, he was coach of the Slovakian men's national side.
Zhao Jiaqin, who has played in the past five women's world championships has been named in the provisional Chinese delegation for Japan 2019, but the former captain and centre back has moved to the bench, named as one of the coaches with fellow coach Shan Shuo the only member of the backroom staff remaining from Lommel's brief spell.
The Chinese Handball Association's (CHA) stated goal for Japan 2019 is to "learn from, and communicate with, all handball friends," with an aim to express their "sincerity, sportsmanship and style through fierce competition." 
Key players for Jensen include goalkeeper Yang Yurou, who now plays her club handball for Vipers Club in Norway after joining in October 2019 as well as right wing Hai Xia Zhang and centre back Meng Qing Jin.
China have qualified for every IHF Women's World Championship since 1986, but in recent years the world's most populous country has come to a standstill on the global handball stage. Their most successful player of all time – Zhai Chao – was named the IHF World Handball Player of the Year in 2002 – but at the very top level anyone and everyone connected with Chinese handball has had little to celebrate since then.
At the 2015 IHF Women's World Championship in Denmark, they could only manage one preliminary group win (against Cuba, 39:30), but an excellent performance in the 19/20 placement round against Japan saw a well-earned 29:24 victory followed by a President's Cup victory over Argentina, 35:27 to take some extremely rare IHF silverware.
The Asian side has not beaten a European side at a World Championship since 2001, when they recorded victories against Netherlands (24:23), Ukraine (32:29) and FYR Macedonia (32:25) in the preliminary round before going out to Hungary (24:23) in the eighth-finals.
To prepare for Japan 2019, the CHA has organised a number of training camps at home.
Coach: Heine Ernst Jensen
Key players: Yang Yurou (Goalkeeper), Hai Xia Zhang (right wing), Meng Qing Jin (centre back)
Qualification for Japan 2019: 2019 AHF Women's Asian Championship – Third Place 
History in tournament: 1957-82: DNQ, 1986: 9th, 1990: 8th, 1993: 14th, 1995: 13th-16th, 1997: 22nd, 1999: 18th, 2001: 11th, 2003: 19th, 2005: 17th, 2007: 21st, 2009: 12th, 2011: 21st, 2013: 18th, 2015: 17th, 2019: 22nd
Group at Japan 2019: Group D (Russian Federation, Sweden, Japan, Argentina, DR Congo)