21 Nov. 2022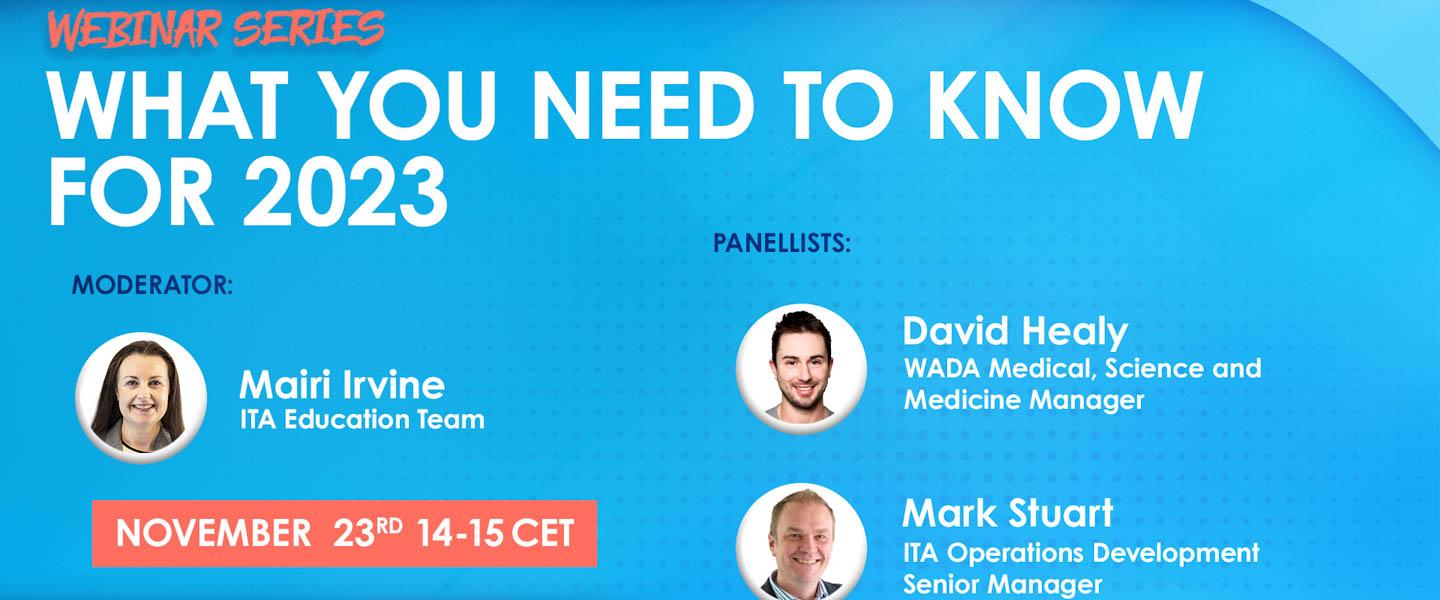 The International Testing Agency (ITA) has announced their next webinar for 2022, which will take place on Wednesday 23 November between 14:00 and 15:00 CET. This time, the event will focus on the novelties in anti-doping in 2023.
The 2023 Prohibited List recently having been published, the webinar will cover the key modifications to the document that will come into force next year and provide a refresher regarding its purpose and how to navigate it.
"Alongside this, we will also look at the revisions to the International Standard for Therapeutic Use Exemptions (ISTUE) and International Standard for Testing and Investigations (ISTI) from an athlete perspective, and outline what this mean," ITA explains further.
ITA Operations Development Senior Manager Mark Stuart and WADA Medical, Science and Medicine Manager David Healy will lead the audience through the session and present the most important information for athletes and their support personnel in a practical and interactive format.
The webinar will be held in English, with translations into four additional languages – Arabic, Spanish, French and Russian – available.
To register for the webinar, click here.