27 Mar. 2023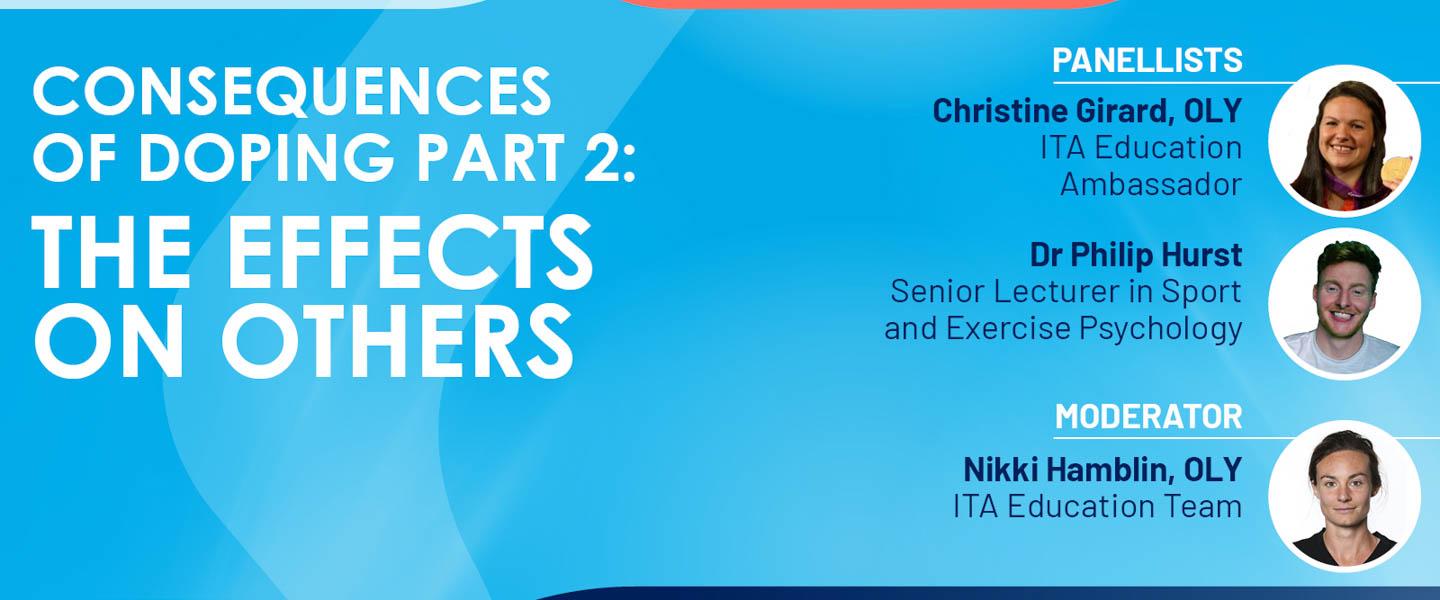 On 28 March between 14:00 and 15:00, the International Testing Agency (ITA) will host their third webinar of the year. It is the second part on the topic "Consequences of doping". This time, the impact on others will be highlighted.
"When we think of the consequences of doping, we often only consider the consequences to the person who doped. But doping has a ripple effect and has significant consequences for others including the athlete's family members and teammates, other athletes, and the sport.
 
"In part 2 of the webinar mini-series, delivered in collaboration with the University of Birmingham (UK), we will take a look at some of these consequences for others, including through the eyes of double Olympic medalist Christine Girard, who was awarded both of her medals retrospectively," so ITA in the description.
 
All athletes and their support personnel are invited to join Girard and Dr Philip Hurst, Senior Lecturer in Sport and Exercise Psychology, Canterbury Christ Church University, in this interactive webinar to consider and understand the consequences of doping for others.
 
As always, the webinar will be delivered in English with simultaneous translation to five additional languages as part of this mini-series – Arabic, Spanish, French, Russian, and Mandarin Chinese.
You can register here.