12 Jul. 2021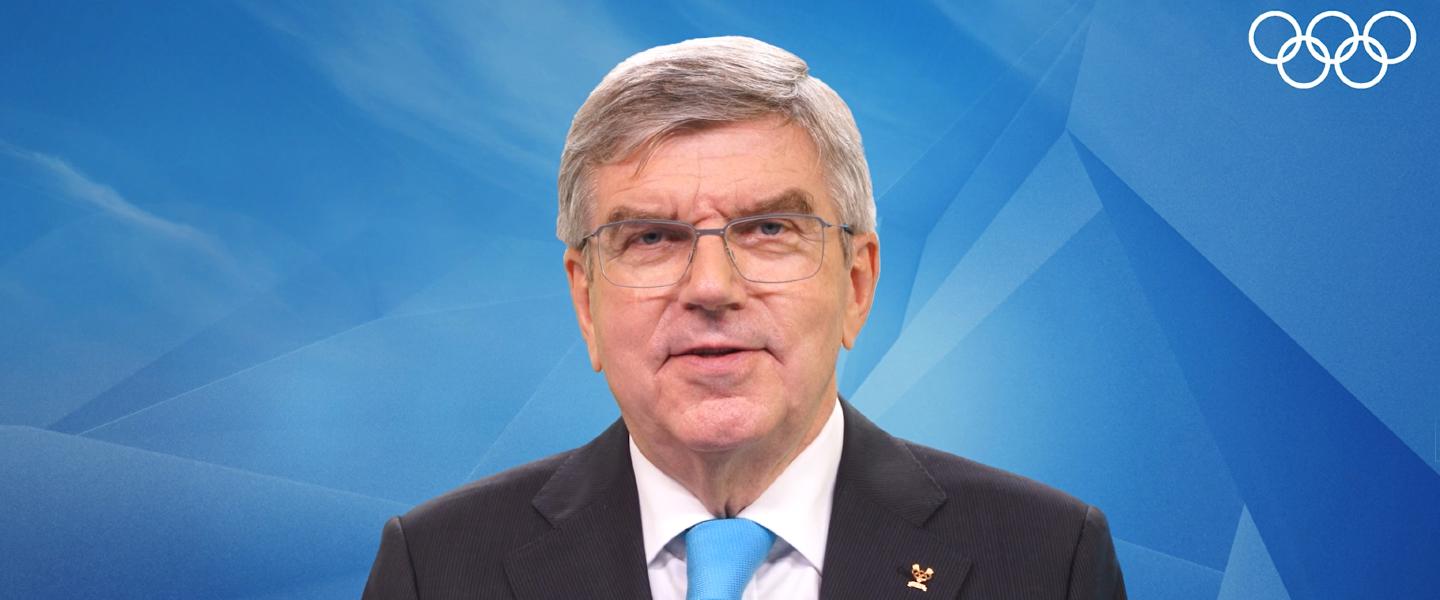 Dear IHF President and dear friend Hassan Moustafa, 
Dear Friends, 
As you celebrate the 75th anniversary of the International Handball Federation, I would like to express my heartfelt congratulations on this important milestone. On behalf of the entire Olympic Movement, please accept my thanks and gratitude to everyone at IHF for the fantastic partnership that the IOC has enjoyed with you over so many years. 
Today, you at IHF, you can look back with pride on your many achievements and developments in handball. Under the great leadership of your President, Hassan Moustafa, IHF has overseen a period of extraordinary growth. At IHF, you have understood how to embrace change by continuing to develop your sport in innovative ways and to promote the role of sport in society. 
You are leading the way by modernising your sport with exciting innovations like beach handball. For me, as I am sure for everyone at IHF, it was an unforgettable moment to witness beach handball make its debut at the Youth Olympic Games Buenos Aires 2018. IHF has shown the way forward in so many other important areas as well, promoting gender equality on and off the handball court, reaching new audiences and inspiring more people with sport and its values, and many more.
 
Your anniversary is therefore also an opportunity to look to the future. And this future is arriving fast. Actually, it is here already: with the Olympic Games Tokyo 2020 only 11 days away, your celebrations are taking place at a very special moment in this extraordinary Olympic year. 
All of us in the Olympic Community, the IOC and the International Federations, have to adapt to the unprecedented situation of delivering postponed Olympic Games for the first time in history. All measures were taken to keep the focus on the essentials of Olympic Games, the competitions. This is why my thanks and gratitude go to IHF for your steadfast commitment to the success of these postponed Olympic Games. This unity in the Olympic movement gives all of us great confidence as we look ahead to make these postponed Olympic Games Tokyo 2020 a celebration of solidarity and resilience of humankind.
 
In this respect, another way in which you led by example, was by organising sporting events safely and successfully with rigorous health protocols in place. At the IHF Men's World Championship in Egypt, you have demonstrated that yes, major sports competitions can be organised safely even under current restrictions. It is events like this that create the confidence in the Olympic Games Tokyo 2020 because there is proof that international sports events can be organised while safeguarding the health of everyone. In this way, IHF is demonstrating in a great way that whether in sport or the many challenges in life, we are always stronger together. 
This is why we are so happy to have IHF as such a reliable partner on our side. Our excellent cooperation is a strong foundation as we together in solidarity continue to pursue our shared mission to put sport at the service of society.
In this Olympic Spirit, I wish you a wonderful anniversary celebration and all the best for the next 75 years and of course beyond! See you in Tokyo!
Dr Thomas Bach
President of the International Olympic Committee