07 Apr. 2020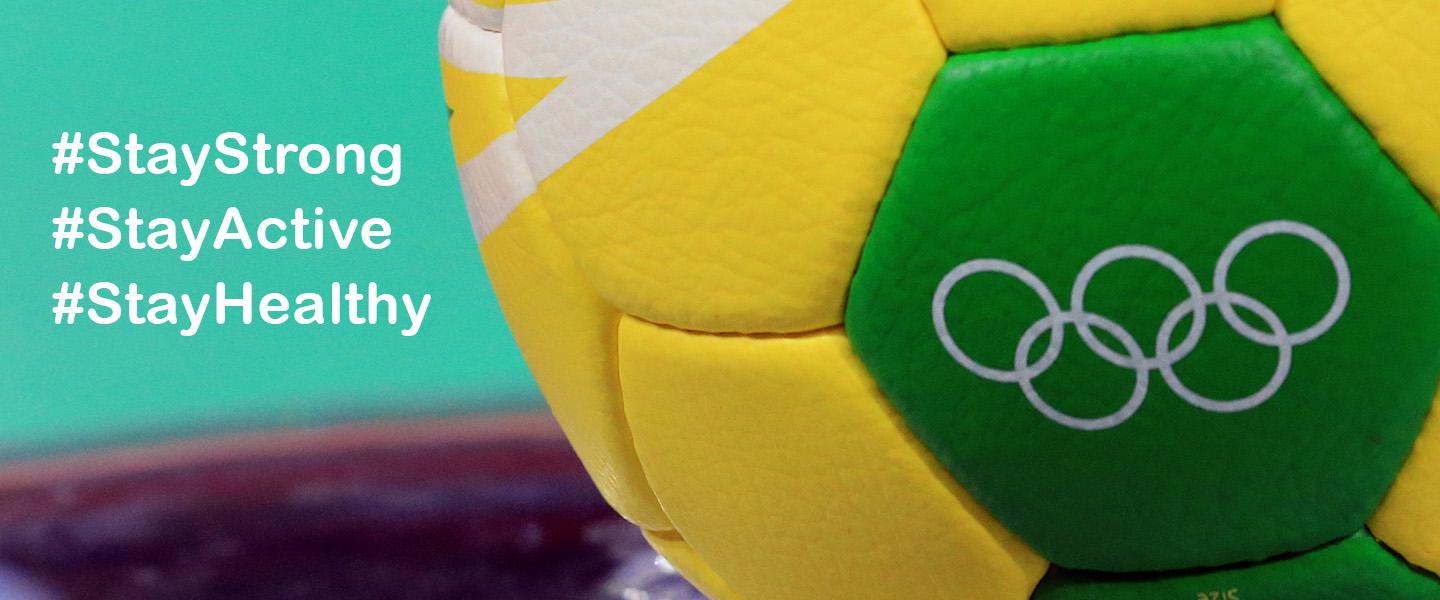 The International Olympic Committee (IOC) have launched the #StayStrong campaign, aimed at showing how athletes connect with people and serve as sources of inspiration and hope during the uncertain period in which the world finds itself due to COVID-19. 
The campaign focuses on connecting the general public and athletes through three key pillars: #StayStrong, #StayActive, #StayHealthy. 
Each of the pillars concentrates on one central theme. The #StayStrong message focuses on solidarity and inspiration for staying connected with others during the period of isolation. 
#StayActive refers to home workouts during the isolation period, and inspiration for others on how to stay fit and active. In the handball world, countless players have been sharing their at-home workouts. 
In addition, the conversation around the #handballathome hashtag introduced by the IHF on 18 March and the EHF on 19 March has grown rapidly. Teams and players of all levels around the world have been participating by sharing their workouts or other ways they are keeping handball in their lives. 
The #StayHealthy pillar focuses on the measures introduced by governments to curb the spread of COVID-19, namely social distancing, prevention, staying at home as much as possible and hand washing, among others. 
Across the IOC channels, the campaign features athlete-generated content from around the world, with the main purpose of raising the spirits of sports fans. 
To support the initiative, on World Health Day on 7 April, the IHF shared a message of solidarity featuring handball players from a number of different countries. The video message shows how, no matter where we are in the world, we are all together in fighting the spread of COVID-19 and must play our role in maintaining the prevention measures.
​
United Nations' #BeActive campaign
The IOC are also in conversation with the United Nations (UN) to align the UN's #BeActive campaign, which focuses on the benefits of physical activity to maintain physical and mental health, as well as promoting solidarity by maintaining social links within sports communities. 
On the International Day of Sport for Development and Peace, the IHF participated in the campaign with social media posts celebrating the ways handball brings people together and can continue to promote solidarity during this time. 
​
The IHF encourages handball federations, teams, players and fans to join the social media conversation around these hashtags, with the goal of maintaining solidarity among the handball community and throughout the sports world, and promoting the importance of good health in this period.