12 Jul. 2021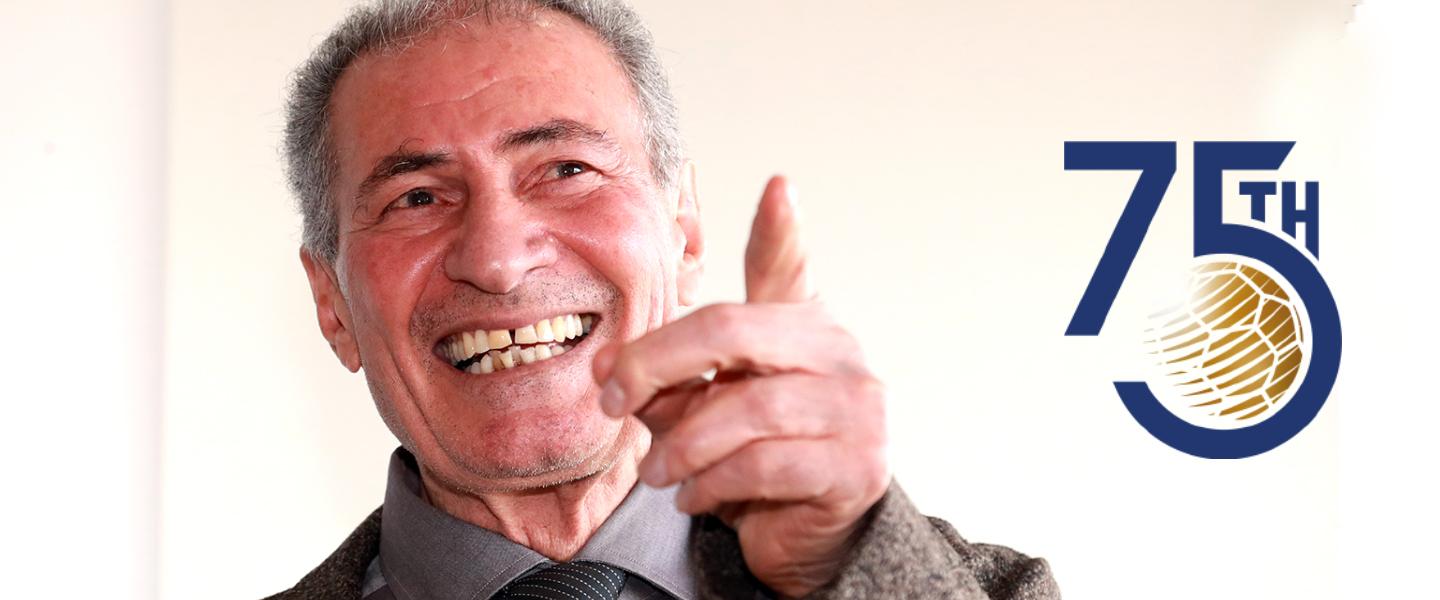 Dear Handball Friends,
It is with great pride, pleasure and happiness that I warmly welcome old, new and future members of the ever-expanding global handball family to International Handball Week, a week which celebrates handball and its community.
The events of the past 18 months have been unprecedented and the COVID-19 pandemic has affected the lives of each and every one of us in some way. However, as time progressed and we learned to live alongside the virus, one thing became clear: strength lies in togetherness. Working together for common goals and helping each other makes us stronger – and the handball community, where teamwork is key for success, is one that grew even closer together. 
Our love and passion for playing, coaching, watching or teaching the sport unites us, but the power of our sport to bring people together regardless of their background and to inspire positivity is unrelenting.
This is what International Handball Week recognises: a celebration of handball and those within it. It is about every individual, club, coach, player or administrator highlighting what they do in handball to those around the world and sharing those experiences.
Replacing the much earlier 'International Handball Day' which had taken place in past years on Olympic Day (23 June), it was clear that 24 hours was nowhere near enough to highlight the inspiring work that our 209 National Federations across the globe dedicate themselves to 365 days a year. 
Therefore, International Handball Week was born to celebrate those achievements and that dedication across seven full days.
Taking place from 12 to 18 July every year, it starts on a very special day – 12 July – the day back in 1946 when the International Handball Federation was founded in Copenhagen, Denmark.
The debut edition of International Handball Week in 2020 saw a celebration of our sport across the world through various events both in-person and virtually. In addition, the IHF also launched a new, vibrant logo.
International Handball Week this year is unique as it also marks the IHF's 75th anniversary.
Three-quarters-of-a-century after the IHF has been founded, we have witnessed the evolution of our sport from a single discipline – 11-a-side version played on grass – to the 7-a-side version and the addition of new disciplines, such as beach handball and wheelchair handball. 
Handball has evolved as fast as a shot from one of the elite athletes playing them and has firmly established itself at the very top in the Olympic Games. 
This is a result of the hard work from the Presidents and Secretaries General across our 209 National Federations, that lead the way and lay the groundwork for progression. I thank you for your dedication.
While the health and safety of everyone in the handball family remains – and will always be – the absolute priority, International Handball Week again provides the opportunity to highlight just how connected we are in a time when the simple act of visiting a friend, relative or travelling to an event or even playing our sport has not always been so simple.
From referees in Republic of Korea, to beach handball in Argentina, university handball in the USA, to coaching sessions in Spain or delegate training in Cameroon, handball lovers have linked up in real time despite the challenges, sharing their passion over the past year.
I have been fortunate enough to meet some of you in person or virtually over the past 12 months and have seen first-hand the direct impact of the work you have all been doing; how handball can change the lives of young and old alike, positively influence political decision-making, work towards people leading healthy lives and empower those in marginalised communities.
When the second edition of International Handball Week concludes on 18 July, we will be just six days away from the men's and women's handball competitions throwing off at the Olympic Games Tokyo 2020. 
The handball showpiece will demonstrate to the world once again our dynamic, athletic, exhilarating sport, with 'fair play' running through its veins in the best possible light and undoubtedly, the global handball family will grow again.
Events such as Tokyo 2020, the 2021 IHF Men's World Championship in Egypt last January, Olympic qualification tournaments in March and a variety of continental events over the past 12 months have highlighted not just how integral handball is in so many lives, but how our sport has been at the forefront of helping the sporting community emerge from the shadow of COVID-19.

On behalf of the IHF, I applaud each and every member of the handball family who has continued to promote our sport, and for your hard work and passion in such challenging times.
We look forward to seeing and hearing about your celebratory activities. Here's to the next 75 years and beyond!
Yours in sport,
Dr Hassan Moustafa