04 Dec. 2021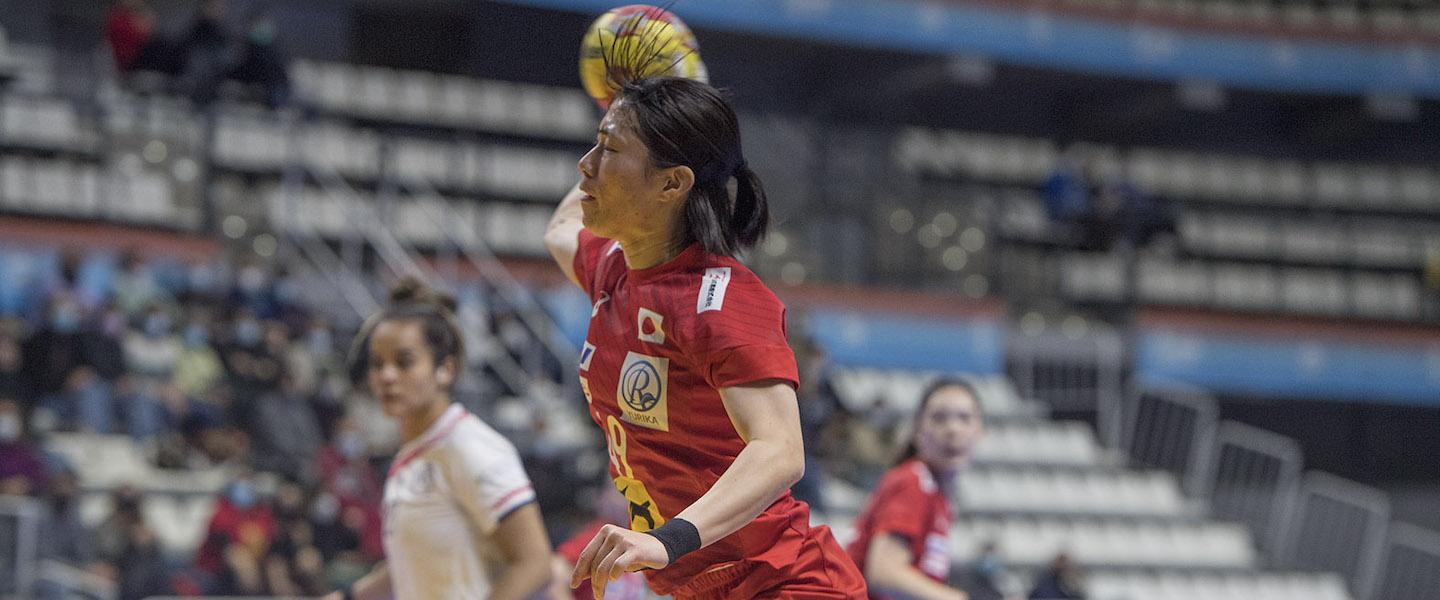 Two years ago, at Japan 2019, the hosts were flying high, securing 10th in the final standings, their best finish since 1971.
Since their outstanding 37:21 win against Romania in the last match in the main round of that edition of the world handball flagship competition, the Japan side has retained only five players in the squad, with the familiar high turnover of the roster from the top Asian teams kicking in.
It had something to do with the 12th place finish at the Olympic Games Tokyo 2020, as Danish coach Ulrik Kirkely was replaced by Japanese mastermind Shigeo Kusumoto, who has deployed a new style and a new identity for the side who is ready to challenge the Republic of Korea for the title of the best Asian team in women's handball.
Three months ago, Japan finished second at the AHF Asian Women's Handball Championship after conceding a 24:33 loss against Republic of Korea in the final. Only two players from that roster, right back Ikumi Iwabuchi and line player Mika Nagata, are in the roster at Spain 2021.
"I selected players who can be trained properly, who can improve by learning from these experiences. We are still young, but we approach the games in a manner that fits us, as we have already thought about the lack of experience for many of our players," said Japan's coach, Shigeo Kusumoto, to ihf.info.
In fact, 10 of the Japanese players from this roster made their debut in the national team in the win against Paraguay, 40:17, in Castelló on Thursday, but there was no lack of experience on display. Building around experienced players like right wing Asuka Fujita, goalkeeper Sakura Kametani or back Mana Ohyama, who are all plying their trade in European leagues at club level, meant that Japan at least had a baseline for what is going to come.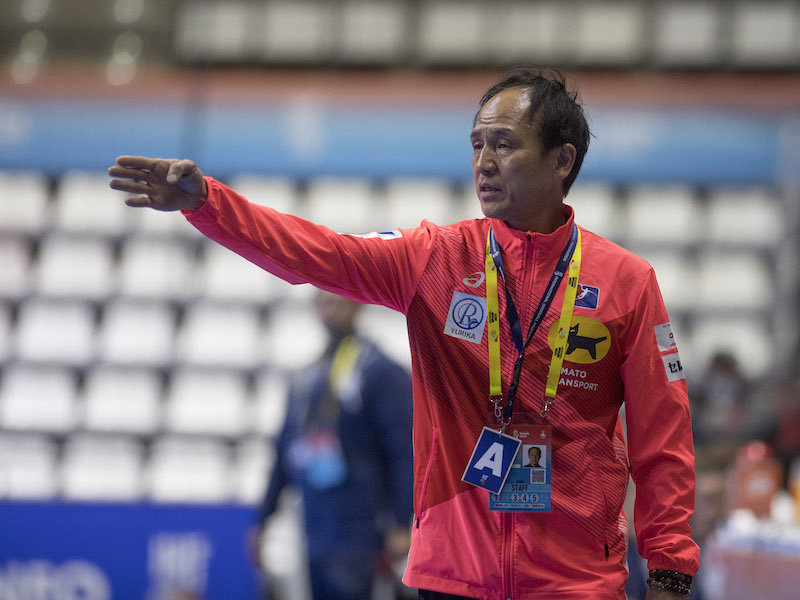 Japan are also one of the youngest teams to take the court at the 25th IHF Women's World Championship, with an average age of 25.3 and only one player older than 30, goalkeeper Sakura Kametani, while the average number of international matches per player is a lowly 15.6, with only five players having more than 30 games played for Japan in their careers.
One of the players who made their debut in the Japanese national team is Clare Frances Gray, a 24-year-old line player, who is developing at Japanese club OMRON.
As one might have noticed, her name has little to do with Japan, but her journey has been nothing short of spectacular to be here at the IHF Women's World Championship.
"I was born and bred in Japan, with an Australian father and a Japanese mother. I spent time in both countries, so I am bicultural. I started playing handball in elementary school and was attracted to it from the start.
"English was the first language I learnt but Japanese is my mother language as I was raised in Japan so I learnt it naturally. Japanese is completely different to English due to the grammar, reading and writing system. For example, Japanese is based on kanji characters, which are tough to learn immediately," said Gray to ihf.info.
Gray is not the only half-Japanese player in the current roster, with goalkeeper Kametani boasting Norwegian heritage, being born in Norway and playing for the Scandinavian's side junior and youth sides.
But the 24-year-old line player has spent her entire playing career in Japan, learning the Asian team's style by heart during the past decade.
"I was involved in swimming a lot before switching to handball, but what attracted me the most was the teamwork, playing in a team, with other players. There is also a lot of tactics in play, so it was very interesting to play this sport."
"Now that I am currently in the Japanese squad, I am very honoured, because it has been a long-term goal of mine, which I have actually completed," added Gray.
She was lucky enough to make her debut in a big win at the IHF Women's World Championship, while scoring three goals to help Japan secure a crucial 40:17 victory against Paraguay, which could see the Asian side through to the main round.
Two difficult matches against Brazil and Croatia await now, which could help Japan maximise their chances to secure a good result even with an inexperienced team at Spain 2021.
"I was slightly nervous to play against Paraguay, as I was making my debut. This is a learning platform for me and I appreciate the chance to play here.
"I am very confident in our team, which is led by experienced and skilled coaches to perform at a very high level and win this group," added Gray.
Whether it will happen or not, only the next 120 minutes on the court in the Pabellón Ciutat de Castelló will decide.
#Spain2021#SheLovesHandball pic.twitter.com/IJaERsYtke

— ハンドボール日本代表 (@JHA_national) December 2, 2021
Until then, Gray will absorb every tiny bit of experience like a sponge. She might not be able to compete against her favourite player in the world, yet the Japanese line player might learn a thing or two from her next opponents. 
"My favourite player is Nora Mork in the Norwegian team. Even though her position of right back is different from mine, I admire her physical strength and determination to continue playing handball after knee injuries," concluded Gray.
For wins to pile on, coach Kusumoto has devised a simple and efficient plan, which will be put to test against Brazil and Croatia.
"I want more speed in our game. Hard defence means winning balls, which can be transformed into fast breaks. This is what I want. We are facing teams that are better and have more experience. But we want to grow and challenge for the win. So I think these games are perfect for us," concluded Kusumoto. 
Photos: RFEBM / Á. Bermejo