23 Sep. 2021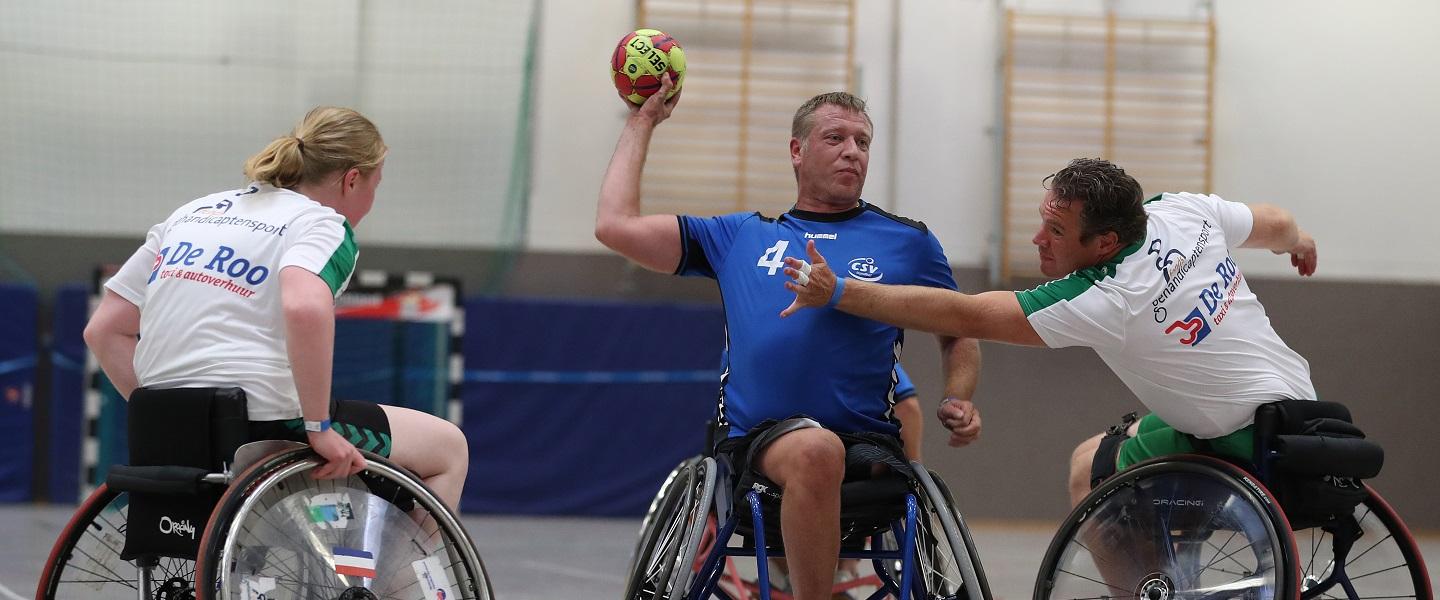 With 300 fans in the stands, the inaugural German-Dutch Wheelchair Handball Championship, which featured eight teams, took place in the IGS Muhlenberg Arena in Hannover, Germany, on 11 September.
Two teams from the Netherlands – Quintus Westland from Kwintsheul and CSV Rollers – and six from Germany – TSV Anderten, ASV Rolli-Rockets, Aachen's BTB Rolling Bandits, Delme Panthers and Friends and Hannover's RSG Blue Bandits (with two sides, including a mixed one) – took part in the competition, which saw four games played throughout the day.
The semi-finals both pitted a German side against a Dutch side, with Quintus Westland and CSV Rollers, the two Dutch teams, securing a place in the final.
The title was won by Quintus Westland, who won the final against CSV Rollers, 7:4, while BTB Rolling Bandits won the bronze medal, with their win against the RSG Blue Bandits.
"I am proud of what we have achieved since 2015. The first German-Dutch Wheelchair Handball Championship was a great success and both players and organisers were enthusiastic. The foundation stone for the development of wheelchair handball in Germany has now been set," said Dr Meike Lüder Zinke, the head of the wheelchair handball department of the German Wheelchair Sports Association.
As teams enjoyed handball on the court, fans were also challenged to try out how wheelchair handball can be played. There were also several other activities, with wheelchair-accessible table football and a mobility course, which participants could tackle with a handcycle.
The German-Dutch Wheelchair Handball Championship will be a stepping stone for the future German Wheelchair Handball Bundesliga, which is set to throw off in 2022.
For more information, visit the German Handball Federation website.
Photo: RSG Hannover '94 e.V.