16 Sep. 2021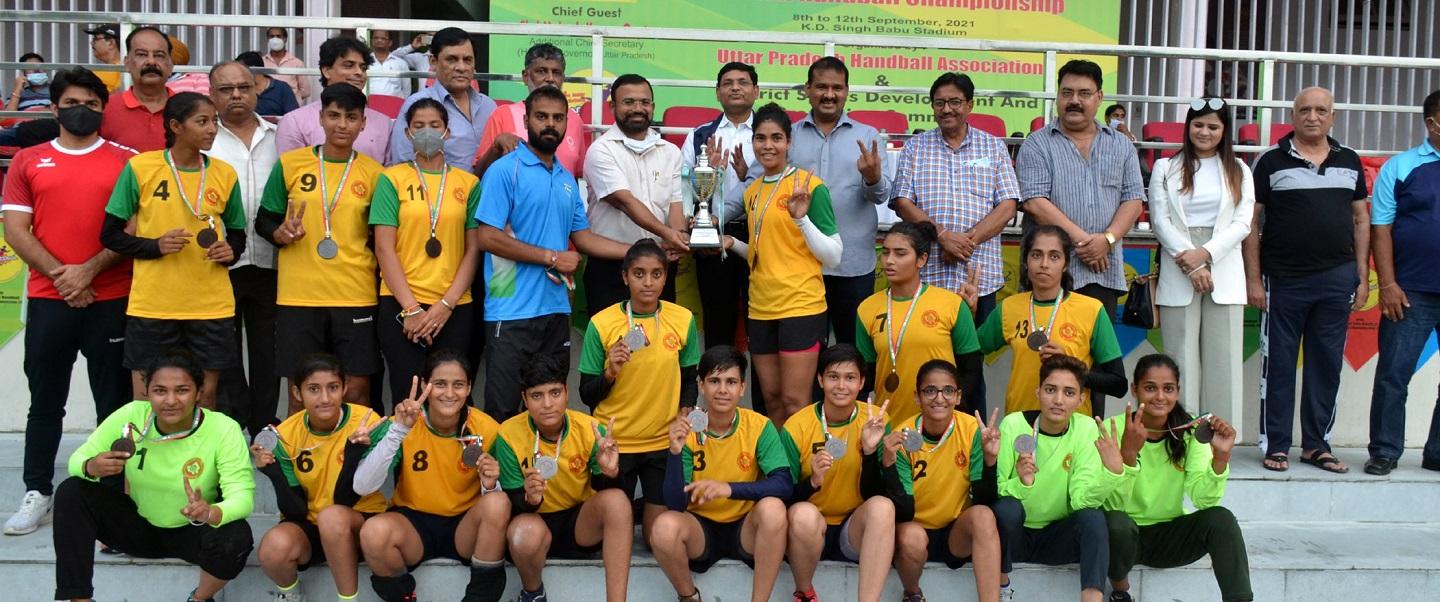 India's 44th Junior Girls National Handball Championship took place between 8 and 12 September, at K.D. Singh Babu Stadium in Lucknow, the capital of the Uttar Pradesh state.
After a long wait of 18 months due to the COVID-19 pandemic, the 23-team competition threw off in safe conditions in Lucknow with more than 600 players taking the court.
The teams were divided into seven groups of three and one group of two, with the winners of the groups progressing to the quarter-finals.
Hosts Uttar Pradesh had a strong start, taking wins against Uttakhand (23:7) and Chattisgarh (16:11), securing first place in Group C. 
In Group A, Aryavrat Sports Academy beat Assam (17:6) and Telangana (24:8), as they were earmarked as favourites. Haryana, one of the other favourites, also took easy wins against Jammu and Kashmir (15:2) and Odisha (23:7) to secure first place in Group B.
There was no room for mistakes in the quarter-finals, as the favourites duly delivered in emphatic fashion. 
Aryavrat Sports Academy booked their place in the semi-finals with a 29:17 win against Bihar, Haryana steamrolled Tamil Nadu (25:9), while Uttar Pradesh beat Andra Pradesh 20:9.
The big final of the competition on Sunday 12 September saw the runners-up of the previous edition of the competition, Haryana, take a superb 36:26 win against Aryavrat Sports Academy to clinch the title.
The winners took advantage of Aryavrat's injuries to two key players, avenging the defeat at the last India's Junior Girls National Handball Championship. However, it was not for the lack of trying from Aryavrat's Sanjana, who scored 17 goals.
In the bronze-medal game, hosts Uttar Pradesh (pictured above) secured a win against Rajasthan to earn third place.
For more information visit the Handball Federation of India website.
Photos: Handball Federation of India