07 Nov. 2019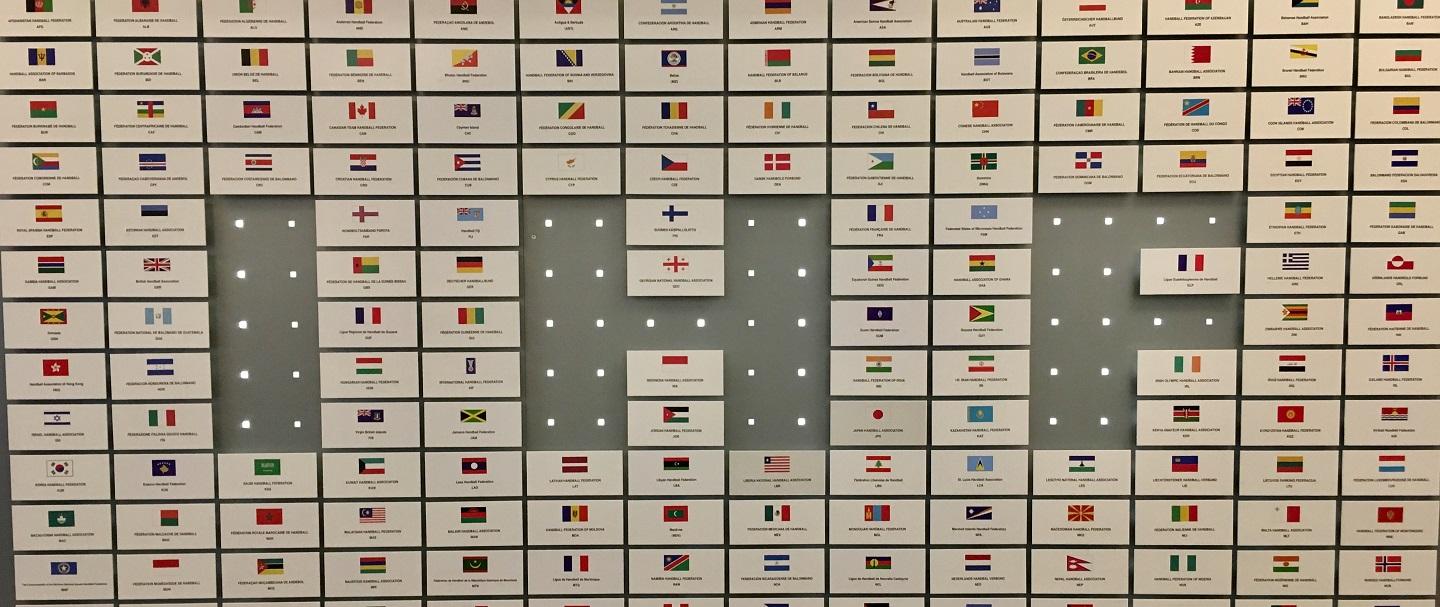 It has been a busy mid-week at the IHF office in Basel, where two meetings took place on Tuesday, 5 October. IHF President Dr Hassan Moustafa first welcomed representatives of Molten, the official ball supplier of the IHF, before convening with the chairs of the various IHF commissions and working groups. 
The meeting with Molten concentrated on developments currently underway on the part of the Japanese company to ensure the most up-to-date technology remains in use for official competition match balls. A key focus was the next steps towards use of the resin-free ball, which is planned to debut at the 2020 IHF Women's Youth World Championship. In addition, the on-site retailer for the upcoming 24th IHF Women's World Championship in Kumamoto was discussed. 
The meeting was attended by Molten Executive General Manager – Global Marketing Kiyoaki Nishihara and International Market Sales & Marketing Department Sports Division Ryo Kurahashi. The IHF was represented by the chairs of the Commission of Organising and Commissions (COC), the Playing Rules and Referees Commission (PRC), and the Commission of Coaching and Methods (CCM), respectively, Per Bertelsen, Ramon Gallego and Dietrich Späte. Also in attendance were IHF General Director Amal Khalifa and Competitions Director Patric Strub. 
The IHF representatives in attendance at the Molten meeting were joined by other working group heads later on Tuesday, to discuss and analyse tasks before and after events; IHF and continental competitions held from 2017 to 2019; the development of the game in different regions, with a particular focus on Asia; cooperation between the Handball at School ([email protected]) programme and the Commission for Development (CD); and finally other disciplines, including beach handball, the 2024 Olympic Games as well as snow handball. 
The additional participants in the second meeting of working groups were 1st Vice-President of the IHF Joel Delplanque, Acting Chairman of the CD Stefan Albrechtson, and Chairwoman of the IHF [email protected] working group Dr Ilona Hapkova. 
Hapkova in particular had some positive news to share regarding the [email protected] programme: from 2011 to 2019, 67 national federations organised 270 [email protected] courses, with almost 4.6 million students reached.