05 Feb. 2020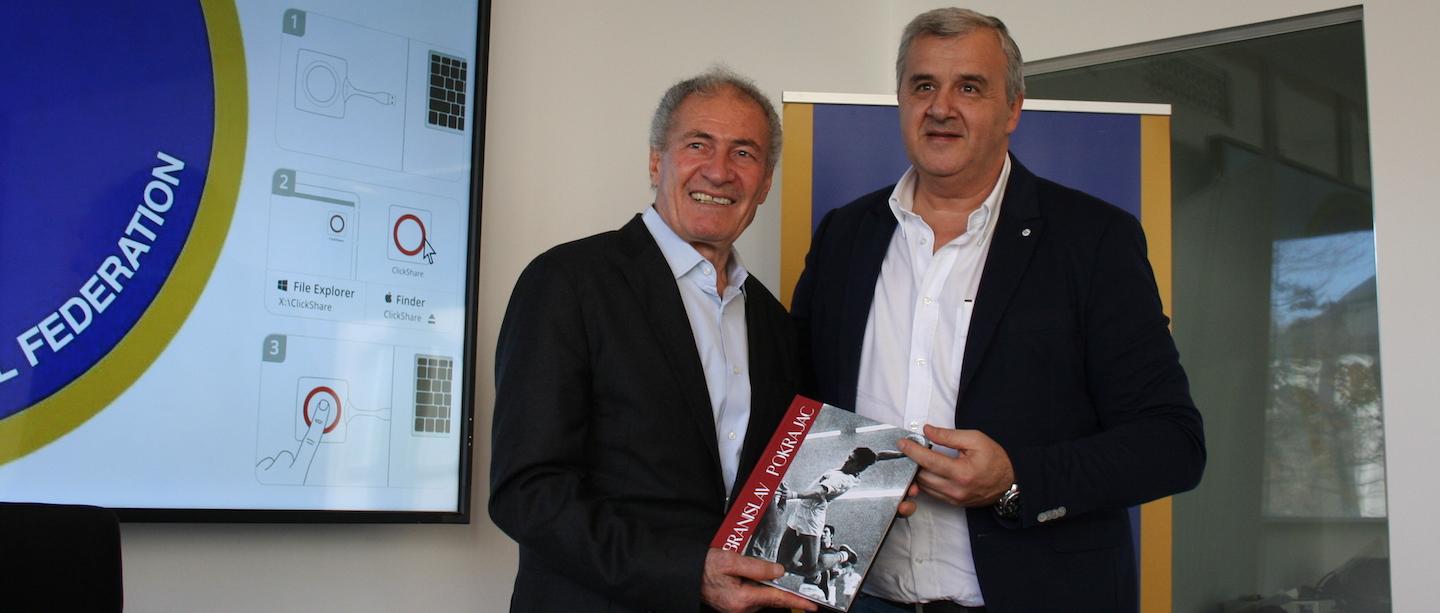 The IHF welcomed the Serbian Handball Federation to the IHF Head Office in Basel on Wednesday 5 February for a meeting with IHF President Dr Hassan Moustafa.
The meeting was attended by Serbian Handball Federation President Bozidar Djurkovic and Acting Secretary General and International Secretary Mazlam Dzemailoski. Representing the IHF alongside Dr Moustafa were General Director Amal Khalifa and Competitions Director Patric Strub.
On the agenda were competitions taking place this year and cooperation between the IHF and SHF. Regarding competitions in 2020, the discussion focused on women's Olympic Qualification Tournament 2 in Hungary, in which Serbia will participate in March.
In addition, the IHF and SHF discussed how to further improve the cooperation between the two federations, before addressing miscellaneous topics.
Dr Moustafa reported that the meeting was of great benefit to both federations, as each had the opportunity to speak openly on important topics.
"I am satisfied with the productive meeting with our friends in the Serbian Handball Federation, and satisfied we will continue to work together in the right direction, promoting our great sport," said the IHF President.
The meeting ended with SHF President Djurkovic gifting Dr Moustafa with a book about Serb handball great Branislav Pokrajac.