IHF President meets with Spain 2021 Organising Committee together with NOC President, mayors and other officials
22 Mar. 2021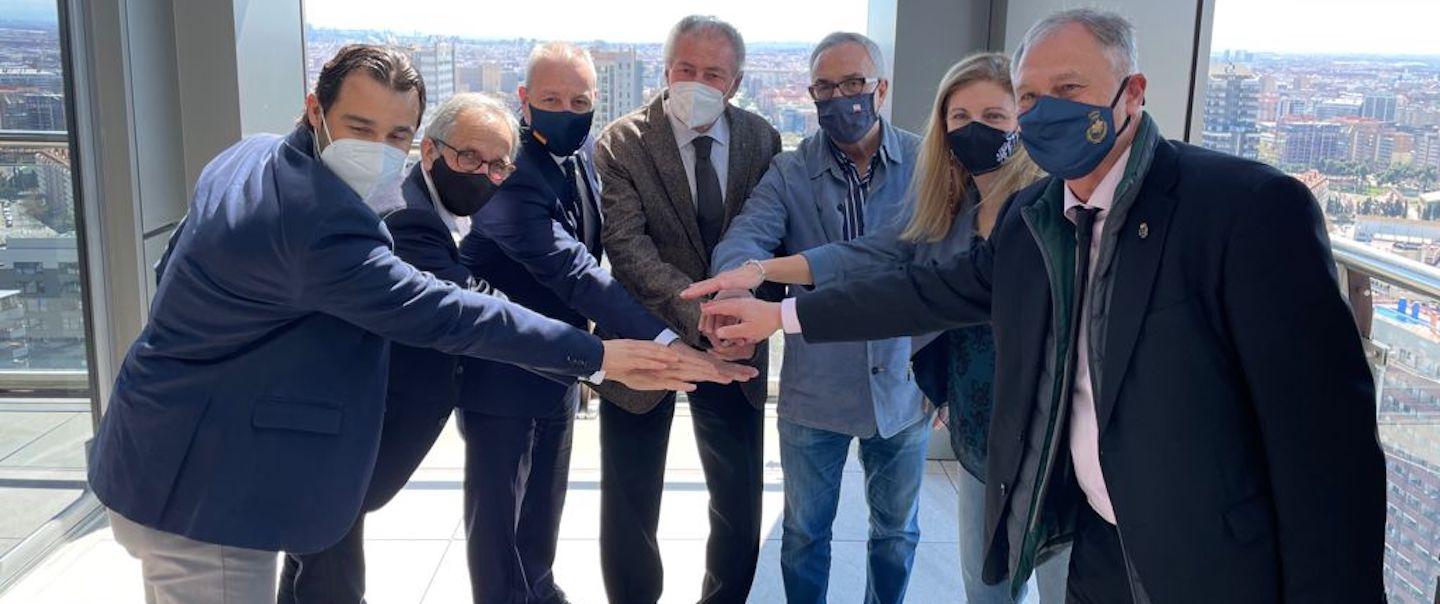 Preparations for the 25th IHF Women's World Championship are well underway in Spain, as highlighted by a productive meeting, which took place in Valencia on Sunday, 21 March.
IHF President Dr Hassan Moustafa met with the President of the Royal Spanish Handball Federation (RFEBM), Francisco V. Blasquez, the President of the Spanish Olympic Committee, Alejandro Blanco, as well as mayors of the host cities and members of the Local Organising Committee of the IHF Women's World Championship, which will take place between 1 and 19 December in Spain.
Five venues will host the first-ever 32-team IHF Women's World Championship, with Granollers, Llíria, Torrevieja and Castellón hosting the preliminary round, the main round and the knock-out phase, while Barcelona is foreseen as the venue for the final weekend. In total, 108 games are scheduled throughout the 18 days of the world flagship competition. 
Eight months before the throw off, everything seems to be in place, as the meeting between Dr Moustafa and the Spanish counterparts yielded promising results, despite the challenges of organising the competition throughout the COVID-19 pandemic.
🤝 Reunión de trabajo del Mundial @SheLOVsHandball 2021 en Valencia

✔️ Con presencia del presidente @blazquezbalonma, Dr. Hassan Moustafa presidente @ihf_info, @COE_Presidente presidente @COE_es

✔️ Junto a alcaldes de @granollers, @aytolliria, @TorreviejaAyto y @AjuntCastello pic.twitter.com/NN4MYx2xpF

— RFEBalonmano (@RFEBalonmano) March 21, 2021
Llíria, one of the hosts of Spain 2021, went for a test run last weekend, as Spain hosted Tournament 1 of the Tokyo Handball Qualification 2020. Three games have been played, with Spain and Sweden drawing their first game, 28:28, before both won against Argentina. The two European sides progressed to Tokyo 2020.
After hosting the 2013 IHF Men's World Championship, when they secured their second world title, Spain will now stage the IHF Women's World Championship for the first time, as 'Las Guerreras' aim to repeat 'Los Hispanos'' feast from eight years ago.
Photo: RFEBM