02 Dec. 2019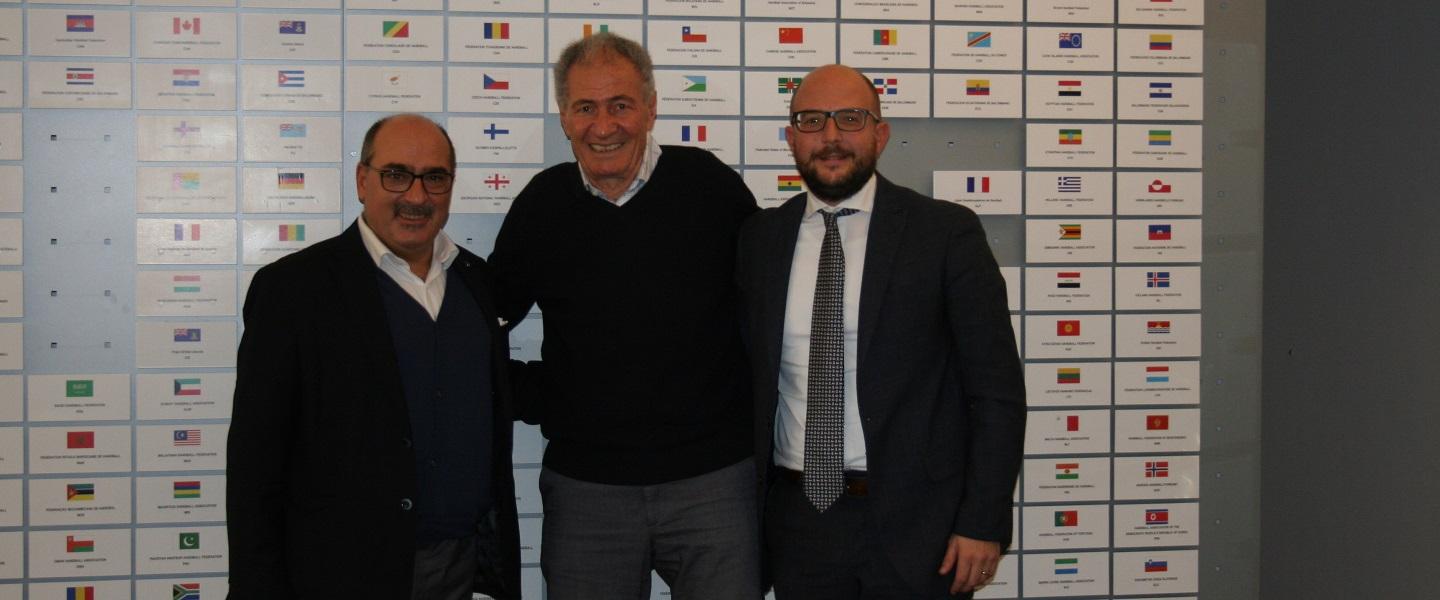 IHF President Dr Hassan Moustafa welcomed representatives of the Italian Handball Federation (FIGH) to the IHF office in Basel on Wednesday 27 November, primarily to discuss the organising procedure for the 2020 IHF Beach Handball World Championship in Pescara. 
It will be the first beach handball world championship held in Italy. The southern European nation hosted the IHF Women's World Championship in 2001. Italy have also organised a number of major European beach handball events, including the continental championship in 2007 and international club championships. 
At the meeting in Basel, FIGH were represented by President Pasquale Loria and Saverio Frittella. Key topics of focus included marketing of the event and the processes for live streaming of matches. 
 The 2020 IHF Beach Handball World Championship is expected to reach a new level of interest in audiences around the world, as it will follow the launch of the IHF Global Beach Handball Tour. In line with that, FIGH President Loria expressed his Federation's aim to stage an event of the highest quality with advanced technological support. FIGH intend to hold the championship in the centre of Pescara in order to attract as many spectators as possible. 
Opposed to usual trends for the opening ceremony to take place on the first match day, FIGH wish to stage the ceremony one day prior, and include music and shows, making this a special event in its own right. A key goal going forward in the preparation for the 2020 Beach Handball World Championship will be attracting sponsors and TV rights partners in order to generate income toward the event organisation.
In Pescara, Brazil will aim to collect their sixth trophy and defend their 2018 title in the men's category, while Greece, who celebrated their first gold medal on debut in 2018, will hope to reclaim the women's.