17 Jan. 2020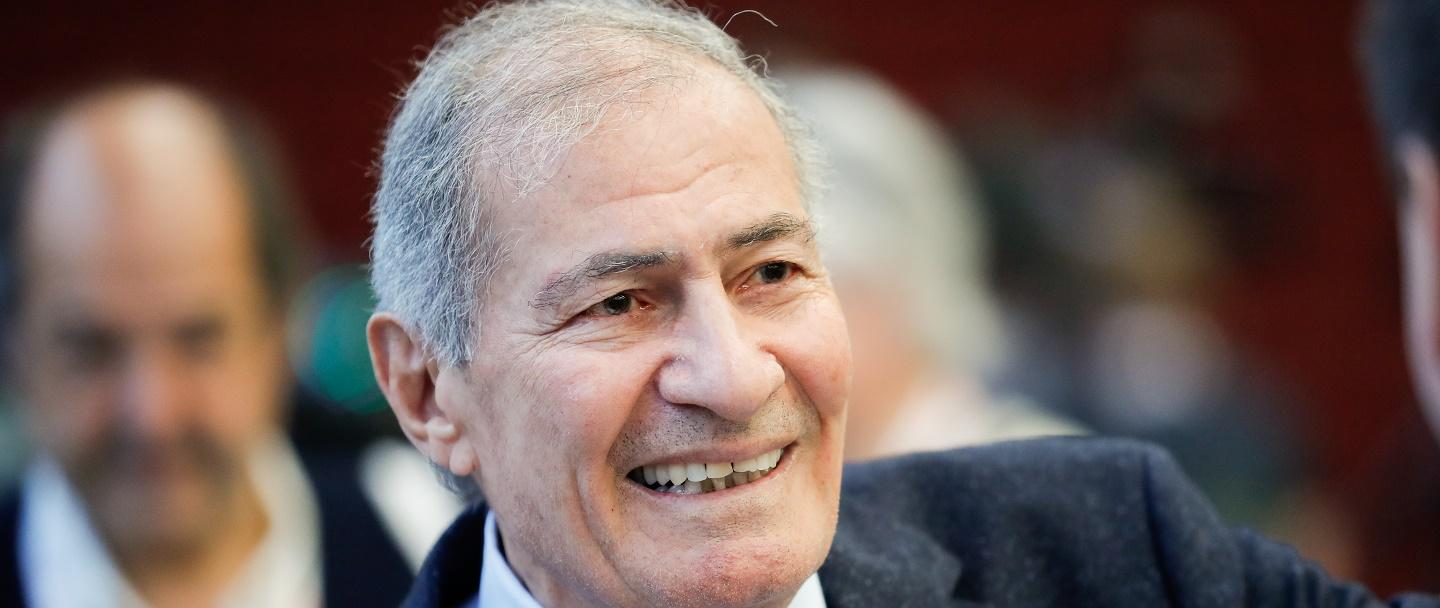 IHF President Dr Hassan Moustafa was welcomed by the European Handball Federation to Vienna, one of the host cities for the EHF EURO and home of the EHF, on 14 and 15 January. Dr Moustafa met with EHF leaders, including President Michael Wiederer and Secretary General Martin Hausleitner, and also attended two EHF EURO matches during his visit – Austria versus North Macedonia and Ukraine versus Czech Republic. 
A formal meeting was held with EHF President Wiederer and Dr Moustafa on the day following the matches, with a number of key topics addressed. Wiederer outlined several items of importance for the EHF, including activities in 2020, and the two also discussed rules and regulations, and visa procedures among other subjects. 
The 2020 edition of the EHF EURO is the first to be played with 24 teams instead of 16. The expansion of the competition coincides with the IHF World Championship increasing from 24 teams to 32, starting with Egypt 2021 next January. 
"IHF and EHF have worked very closely on this idea. Many big nations had failed on their way to qualify for major events, and many so-called emerging nations now have the chance to take part," Moustafa told the EHF EURO website.
"This higher number of participants at European and World Championships will significantly raise the global interest for handball by the media and TV coverage and will hopefully bring more kids to our sport." 
Dr Moustafa will return to the EHF EURO for the final weekend in Stockholm. In addition to the meetings and games, Dr Moustafa participated in the draw for the Men's 20 EHF EURO, taking place in July in Austria and Italy.
PHOTO: UROS HOCEVAR / KOLEKTIFF IMAGES