10 Sep. 2019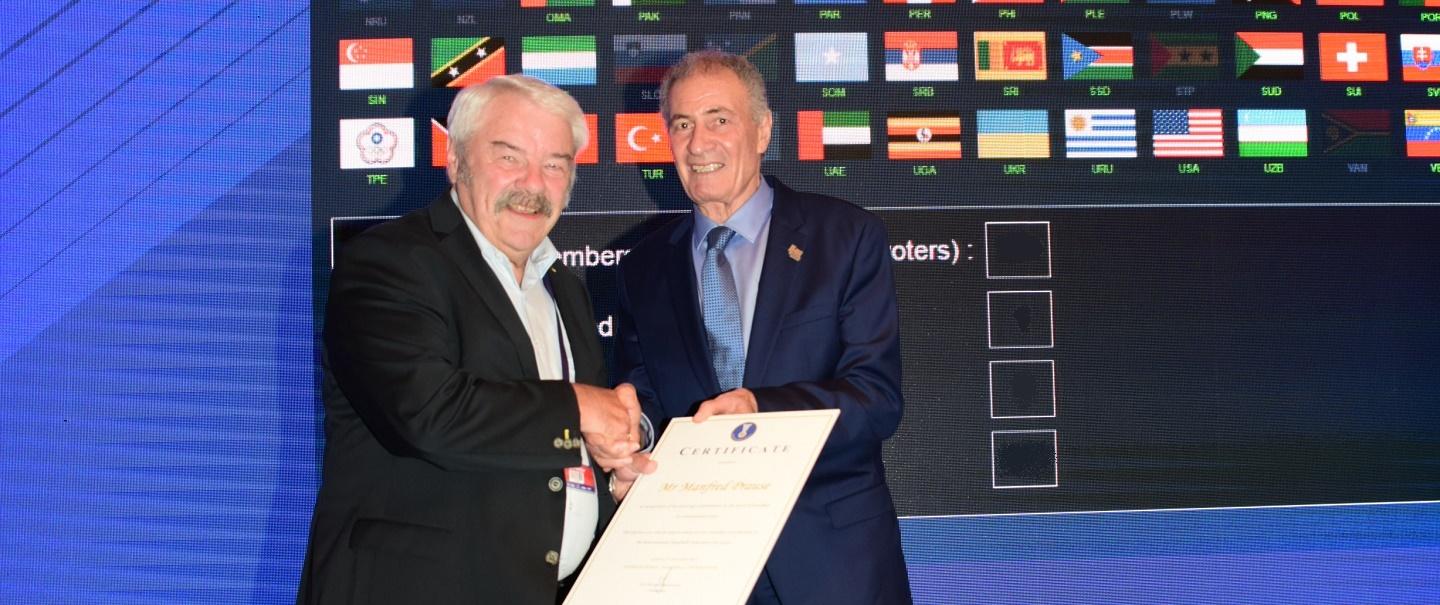 The IHF and the entire handball family would like to wish Mr Manfred Prause a very happy and joyous 80th birthday! 
This special occasion gives the chance to look back with fondness at everything Mr Prause has done for the sport. There is no better example of dedication and passion, officiating 65 World and European Championships matches, four Olympic Games, seven Club World Cup tournaments and being an IHF Official 16 times for World and Olympic Qualifications on four continents. 
Also, he left an incredible legacy that continues to resonate today as Chairman of the Playing Rules and Referees Commission for eight years. His invaluable initiatives to develop and educate referees especially outside Europe have led to growth and higher quality games particularly in emerging nations. 
The IHF thanks him for all of his hard work and contributions to grow and better the game we love. Handball would not be where it is today without passionate individuals like Mr Prause who have dedicated so much.
On behalf of the IHF and the entire handball family, we wish Mr Prause nothing but happiness, good health and success in the upcoming year! Happy birthday!