13 Oct. 2020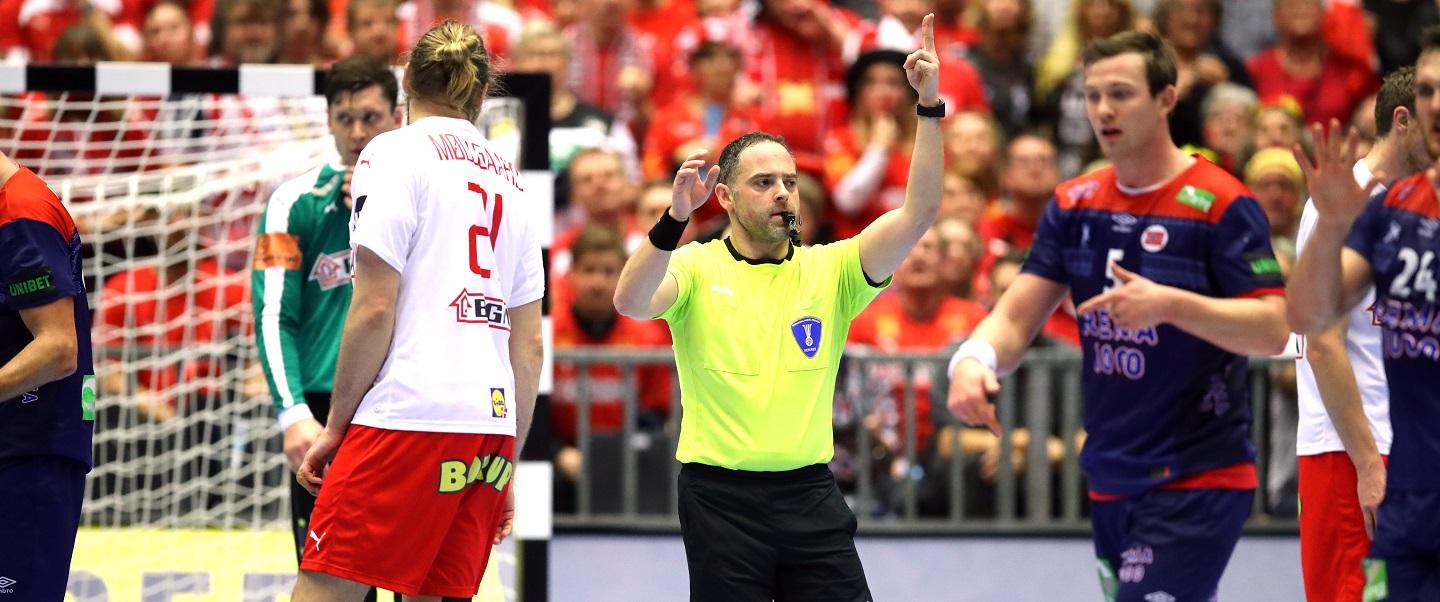 The IHF is committed to promoting and developing handball across the globe – this includes officiating as well.
All continental championships featuring qualification for an IHF event, such as an IHF World Championship or Olympic Games, must be under the supervision of the IHF itself and include one or more neutral IHF referee couple, plus an IHF Supervisor.
Sometimes, a member of the IHF Playing Rules and Refereeing Commission (PRC) is nominated too, and all work together, helping the hosting continent referee couples and officials, plus the IHF itself, to develop the championship in the best possible way.
Federations are also encouraged to request assistance, if needed, from the IHF for their officials for their continental or national events.
In recent years, a number of IHF referees and officials have worked in leagues and tournaments across the world, including the Arab Clubs Championship, AHF Men's Asian Club Championship (qualification for IHF Super Globe), Qatar league, Bahrain league, Saudi Arabia league, Korean men's club league, the FISU World University Championships and Islamic Solidarity Games.
"It's clear that an important duty of the IHF is to help global handball where necessary," says Ramón Gallego, Chairman of PRC to ihf.info. "For example, a continent or a country can ask for referees, technical delegates or PRC lecturers to work during national/continental club competitions, hand-in-hand with the respective national/continental referees and technical delegates.
"Ultimately, the goal is to get the best possible development of all competitions resulting in a positive atmosphere and image of handball.
"It's not always easy for the PRC to find referees with free time for these additional competitions, but we do in the end and as representatives of the IHF it means an even greater responsibility – if that is even possible as they are already at such a high level – so their work is as professional as if they were at an IHF event."
Gallego himself was also part of the international sharing of knowledge when he whistled for the IHF, most memorably when he was nominated for the 1995 Pan American Games in Buenos Aires, Argentina, a competition which was one of many he whistled in around the world.
And with the announcement of the proposed IHF Rules of the Game (Indoor Handball) tests taking place, Gallego and the PRC have linked up with a number of federations worldwide to run the tests.
Knowledge sharing among referees is also done through IHF Referees Courses in developing nations and with online seminars via the IHF Education Centre. Recently, officiating was a key subject of the 1st IHF Beach Handball Week which featured IHF beach handball referees Laura Buchón-Perea, Martin Gómer and Johan Gómer.