30 Oct. 2020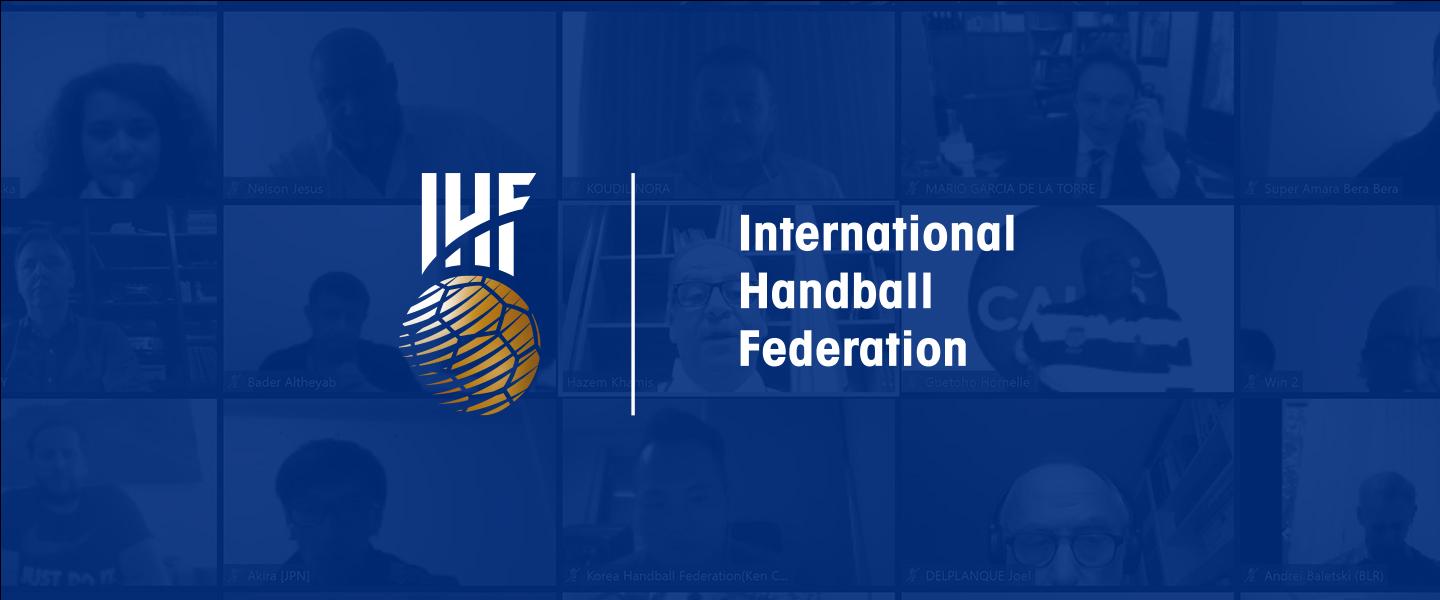 More than 100 participants were virtually present for an IHF meeting with top European nations and representatives of the teams set to contest the 27th IHF Men's World Championship in Egypt held on Thursday 29 October.
The meeting was scheduled in order for three main topics to be discussed: the COVID-19 pandemic, organisation of Egypt 2021 and amendments to the Rules of the Game to be tested. 
IHF President Dr Hassan Moustafa opened proceedings before Egypt 2021 Medical Commission Chairman and IHF COVID-19 Medical Task Force member Dr Hazem Khamis presented the Egypt 2021 COVID-19 Medical Precaution Plan. Dr Moustafa also highlighted that the IHF are currently working on more detailed guidelines for the implementation of the Medical Plan. Participants were able to ask questions concerning the plan and the consensus was positive regarding the measures that will be in place at the flagship event.  
Following the discussion on COVID-19 and Egypt 2021, the focus turned to the proposed amendments to the Rules of the Game, with a presentation from IHF Commission for Coaching and Methods Chairman Dietrich Späte and IHF Playing Rules and Referees Commission Chairman Ramon Gallego. Späte and Gallego emphasised that the current game is attractive and high speed and that all proposed amendments are designed only to enhance those elements with as little alteration to matches as possible. Specifically regarding passive play, the two highlighted that it is not necessary to discuss a shot clock, which was agreed upon by all participants at the recent top European coaches and referees meeting. 
Following outlining of the proposed amendments, Späte and Gallego explained a new concept for the Rules of the Game books, which will include three books: 
the first featuring the main rules (rules 1 to 18), hand signals, forbidden equipment and substitution regulations; 
the second focused on interpretations, guidelines and clarifications; and 
the third outlining other equipment regulations, other hand signals, guidelines for playing court and goals, video referee systems, electronic team time-outs and other teaching material. 
To conclude the meeting, Wiederer spoke to participants about the upcoming Women's EHF EURO 2020, where the European title will be decided, outlining the challenges the EHF are facing regarding organisation of their flagship women's national team event. 
Dr Moustafa concluded the meeting by reiterating that the IHF are there to help the Continental Confederations and National Federations, and that federations should approach the IHF for assistance. "We have to work together in the same direction to help each other," said the IHF President. 
From the IHF side, other participants in the meeting were the IHF Executive Committee, IHF General Director Amal Khalifa and IHF Competitions Director Patric Strub. All Continental Confederation presidents with teams participating in Egypt 2021 were also present.