12 Jun. 2020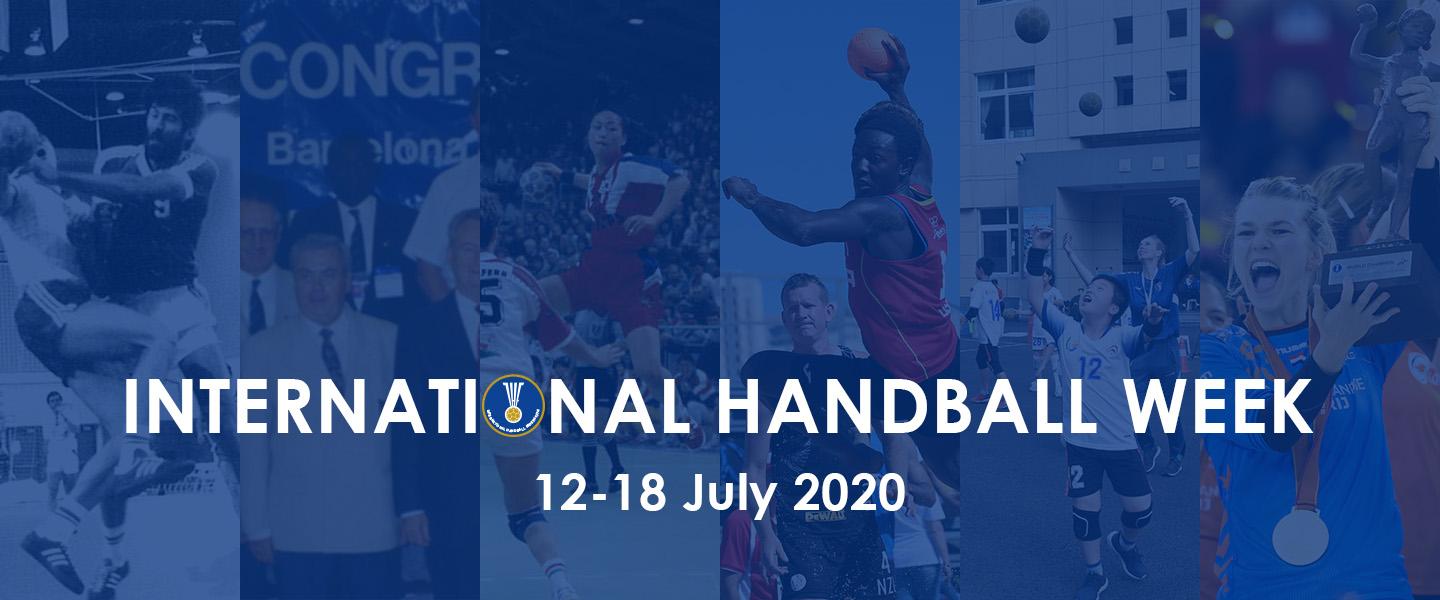 The International Handball Federation is pleased to announce the first International Handball Week, from 12 to 18 July. The dates pay homage to the founding of the IHF, on 12 July 1946.  
"By introducing International Handball Week, we at the IHF aim to create an annual week of celebration of our sport. While the week will be marked every year in the future, this year we recognise the increased importance of solidarity and bringing our handball community together, virtually. We are looking forward to celebrating together," says IHF President Dr Hassan Moustafa. 
The International Handball Week celebrations will include the voting and announcement of the 2019 IHF World Players of the Year and the 2019 IHF World Coaches of the Year. As usual, five players and five coaches have been nominated in both men's and women's handball, and the final decision will be determined by a fan vote taking place in the lead-up to and in International Handball Week. The announcement of the winners will be made at the end of International Handball Week. 
The IHF has invited continental and national federations across the world to participate in International Handball Week. Prior to the COVID-19 pandemic, the hope was for special matches and courses to take place. While this is no longer possible in the majority of countries home to IHF Member Federations, the IHF determined it was even more important to introduce International Handball Week in 2020. 
The week is not only a way to celebrate handball in a time when sports almost all over the world have come to a halt or are only slowly restarting, but is a chance to show strength in unity – as handball unites us all – and bring people together when it is difficult to actually get together. 
The IHF therefore hopes the week in 2020 will see the global online conversation about handball grow, and invites members of the handball community to follow the IHF social media channels to enjoy and participate in all coverage of and build up to International Handball Week. In that vein, the IHF also encourages the handball community to participate on their social media channels using the hashtag #handballweek.