12 May. 2020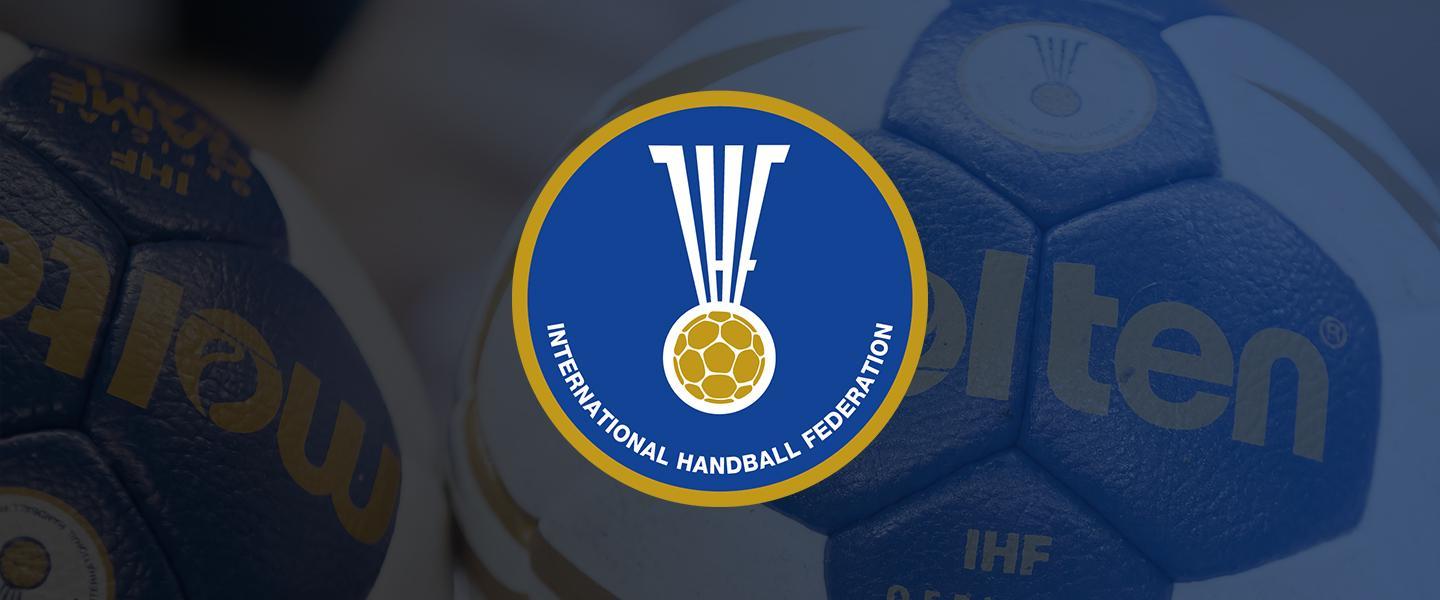 Led by President Dr Hassan Moustafa, the International Handball Federation (IHF) continues to liaise with all of its stakeholders across the world during the ongoing global COVID-19 virus outbreak, including the International Olympic Committee (IOC).
As part of its concerted efforts to proactively limit the risk of spreading the virus, the IOC – led by their Sports Director Kit McConnell, Medical & Scientific Director Richard Budgett and their Medical and Scientific Commission and its Chair, Professor Dr Ugur Erdener – have reiterated their commitment to the World Health Organisation's (WHO) COVID-19 prevention guidelines relating to the organisation of events and those relating to the steps directly for athletes and National Federations to return to training and event preparation.
In a letter sent to all International Federations (IFs), Presidents and Secretaries General on Friday, the IOC stated:
"It is WHO's view that all countries with community transmission should seriously consider postponing or reducing mass gatherings that bring people together and have the potential to amplify disease and support the recommended best practice of physical distancing. 
"Any decision will be supported through the use of WHO tools, in particular the Risk Assessment for Mass Gatherings during COVID-19.
"If movement restrictions and further national measures have been established in the country, the WHO risk assessment does not apply.
"However, when the process of re-opening/conducting mass gatherings is being considered post movement restrictions, it will be key to ensure any decisions are based on a risk assessment, such as the WHO Mass gatherings COVID-19 risk assessment."
The IOC, and their Medical and Scientific Department, also reiterated their support in the letter for all IFs and National Olympic Committees (NOCs) in their development of any guidelines to ensure they "reflect international standards," so "best practice can be shared among stakeholders, which is very important in providing clear and appropriate information to National Federations and athletes."
The IHF, which fully supports the efforts of the IOC and WHO guidelines, wishes to share the following information with our six continental federations as well as our national federations around the world and our various stakeholders:
•    WHO Risk Assessment for Sport Events and Considerations for sports federations/sports event organisers when planning mass gatherings in the context of COVID-19
     o    https://www.who.int/emergencies/diseases/novel-coronavirus-2019/technical-guidance/points-of-entry-and-mass-gatherings
     o    https://apps.who.int/iris/bitstream/handle/10665/331764/WHO-2019-nCoV-Mass_Gatherings_Sports-2020.1-eng.pdf  (Interim Guidance - 14 April)
•    How to use WHO risk assessment and mitigation checklist for Mass Gatherings in the context of COVID-19
•    WHO Mass Gathering Decision Tree
In addition, the IOC Medical and Scientific Department is currently creating a dedicated section of the IOC website to collate scientific papers and articles on COVID-19 and sport which will act as a credible clinical and scientific source for medical teams involved in athlete care.  
The IOC is also currently collating a reference library of guidelines on Athlete 365, including those of the WHO, NOCs and IFs. This will be made available and communicated to all athletes and IFs shortly, through the following link: International Federation and Olympic Movement Partner Updates.